GINZA CONNECTIVE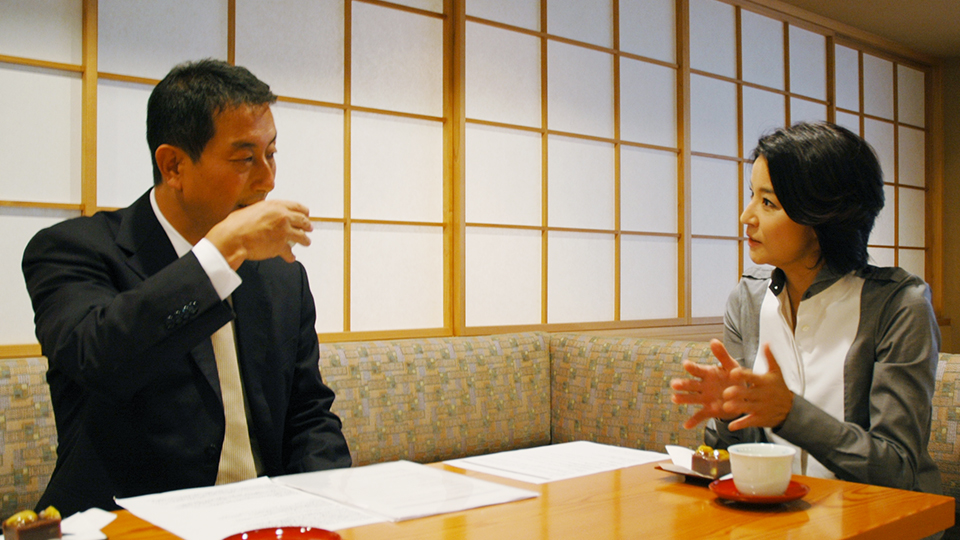 GINZA CONNECTIVE VOL.2
Yasuharu Mizuhara×Chisako Takashima
2011.11.01
Dialogue series between violinist Chisako Takashima and people from Ginza. Takashima is emotionally connected to Ginza in both her personal and professional life. Takashima asks her guests deep questions about various topics related to Ginza. Today's guest is Yasuharu Mizuhara, the 4th generation Representative Director of the Seigetsudo main shop.
I want people to sense the season from wagashi and take another look at the great aspects of Japan.
Takashima

Could you tell me what sweets are best for each season?

Mizuhara

On New Years' we eat hanabira-mochi (flower petal rice cakes), after that it's kusa-mochi (grass rice cakes), sakura-mochi (cherry blossom rice cakes), kashiwamochi (rice cakes wrapped in oak leaves), and then mizu-yokan (sweet redbean paste jelly). Sweet makers also sense the season through this transition.

Takashima

I know that the standard item for Shichi-go-san (the seven-five-three festival) is chitose ame ("thousand year candy") and for Higan is ohagi (sweet rice balls), but who decided this?

Mizuhara

Legend has it that chitose ame was chosen by the Edo era daimyo who prayed for the health of their children and that they would lead long and steady lives. Ohagi were supposedly chosen because the red of the adzuki beans is said to fend off evil. I believe this is the origin.

Takashima

I actually like ohagi the best of all sweets. Especially the big ones! (Laughs) On Higan, my aunt always makes ohagi to bring me. When I see that, I know it's fall.

Mizuhara

After the earthquake this year, I really felt that I want everyone to know the meaning behind Japanese customs.
Higan is a holiday for recognizing our ancestors and giving them thanks. Family members get together, make an offering of ohagi, and share a time together where they remember their ancestors. It would be nice if this custom was revived.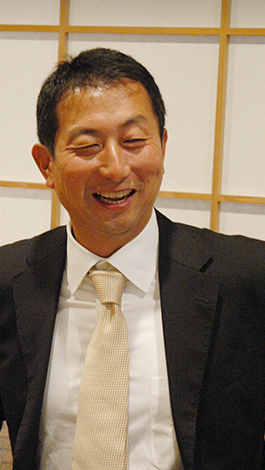 Continuing to create wagashi that suit Ginza and the current times.
Takashima

What do you feel are the good points about Ginza?

Mizuhara

Ginza is full of alleys, and I want everyone to know about this.
These back alleys are full of small shops, making them a real pleasure to stroll down. You can get a totally different Ginza experience by taking the time on occasion to visit these back alleys, rather than only visiting the famous shops on Odori.

Takashima

Are there any traditions made possible because it's Ginza?

Mizuhara

Ginza is very modern, but it has a grounded nucleus. Since the time of our shop's founding, we've been firmly told to make sweets that match the current times. I'm sure that it was our location in Ginza that made it possible to break past the boundary of sticking to a single product and make the best sweets for each era.

Takashima

It's the same with music. You have to study to get a firm grasp of the basics and then go on to find your own style. It's kind of similar.

Mizuhara

Definitely. In addition to that, my father also told us to make graceful sweets. For example, the meaning behind otoshibumi, which was conceived of by my father, was that, in the Heian period, an otoshibumi was a letter written by a woman who was in love with a man of different social standing that she wanted to but could not give him.

Takashima

That's a lot of work. It's hard to name things without studying a little history first.

Mizuhara

Exactly. Understandability is more in demand in current times, but it's also important to give the sweet a twist with a name that lets people imagine what it's like. Making sweets that matches an era is also a responsibility of living in that era.

Takashima

I look forward to seeing what kind of sweet the 4th generation will create as its specialty product.

Mizuhara

That's the next challenge. We'll give it our best shot.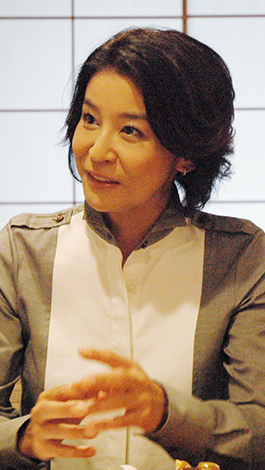 ※この文章はダミーですこの文章はダミーです
Who will be the next guest?
Takashima

Can you please tell us who the next guest will be?

Mizuhara

Your next guest will be Hisashi Ishihara, the 2nd generation proprietor of Yasuko, a prominent oden shop in Ginza. He's been living in Ginza since he was a baby, and I'm sure he can tell you stories of Ginza that you cannot imagine.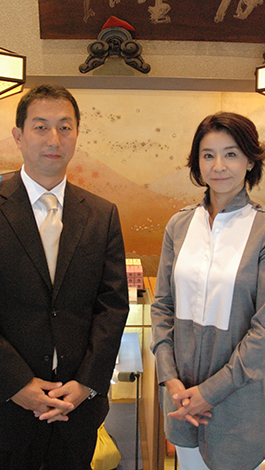 Chisako Takashima
Violinist. Started playing the violin at age 6. After playing abroad, she moved her home base to Japan, and gives concerts all over the country. Although her current focus is on performing music, she also appears on TV and radio programs. Thanks to her much-loved personality, she is appearing in more and more venues.
Chisako Takashima's official website
Yasuharu Mizuhara
The 4th generation Representative Director of the main shop of Seigetsudo, a long-standing wagashi shop in Ginza founded in 1907.
Born in Tokyo in 1965. Director of both the Tokyo Wanamagashi Association and the Japan Specialty Sweets Manufacturers Co-operative.
He strives every day to make the highest standard wagashi, created with his whole heart with the prime goal of putting a smile on his customers' faces.
Website of the Seigetsudo main shop
Writer: Okai Mikiko   Interview location: Seigetsudo main shop

Area linksInquiriesTerms of Use
System RequirementsAbout Us
© Ginza Information Management