GINZA CONNECTIVE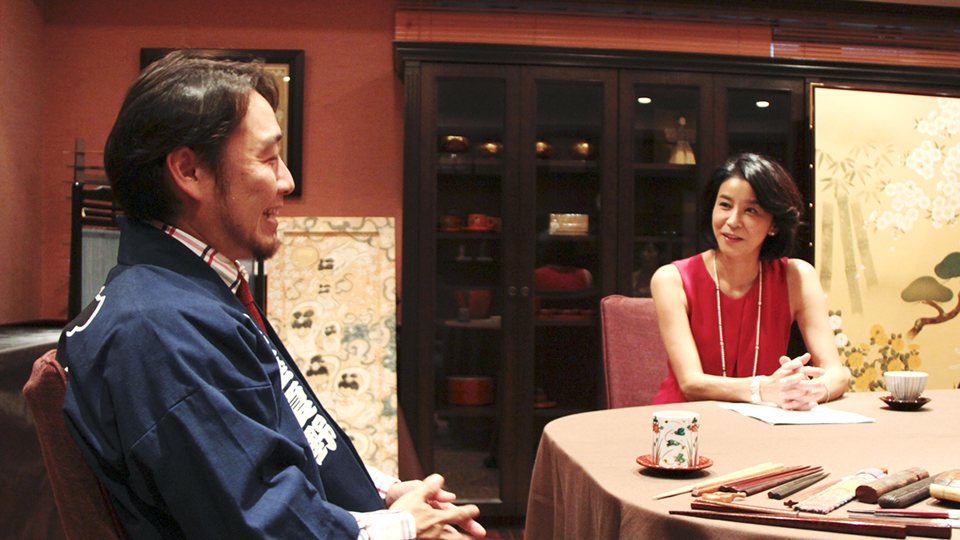 GINZA CONNECTIVE VOL.34
Ryuta Takahashi × Chisako Takashima
2014.07.09
A talk series with the violinist Chisako Takashima and the Ginza people. Ginza holds many personal and professional memories for Takashima. In this talk series, she thoroughly explores various aspects of the Ginza culture with her guests. Today's guest is Ryuta Takahashi, owner of Ginza Natsuno, a specialty chopstick shop with its main branch in Ginza.
We also offer Konatsu brand chopsticks and dishes for children
Takashima

Do you also design chopsticks and dishes personally?

Takahashi

Yes, I do. I go to have them made from fine wood, and have them lacquered by an artisan. I go all over the country to have my designs created into chopsticks. I have craftspersons I commission in each area of Japan, from Hokkaido to Kyushu and even Okinawa. I go to almost all of those places by car.

Takashima

You're very active!

Takahashi

Yes. It is also part of my job to find new craftspersons, so I sometimes take off road paths. But, towns that make tableware have also developed a delicious food culture. So, I meet with the artisans and have drinks with people in the town. It's quite fun.

Takashima

That sounds nice, like a trip.

Takahashi

I go fishing together with fishermen, and people guide me to the Matsutake mushroom mountains. I have a lot of fun in my job.

Takashima

Ginza Natsuno also has a lot of tableware for children. Was this your idea?

Takahashi

Yes. We sell them under the brand-name, Konatsu. As a father, I feel it's important to raise children using good tableware from a young age.

Takashima

It's important to teach children table manners and culture.

Takahashi

Yes, I think so. If you give children chopsticks that fit the size of their hand as they grow, they will naturally learn how to use them without being taught.

Takashima

Now that I think about it, I haven't taught my children either.

Takahashi

Similarly, if you give children a rice bowl that fits the size of their hand, they won't pick up any bad habits of holding it strangely.

Takashima

So that's the trick! My children learned the characters in their names from their names written on their Konatsu dishes.

Takahashi

That's wonderful.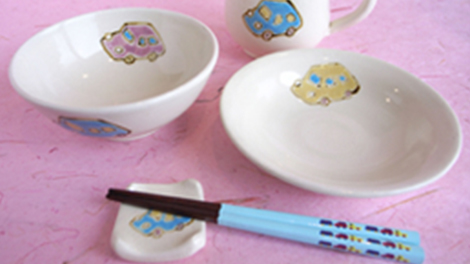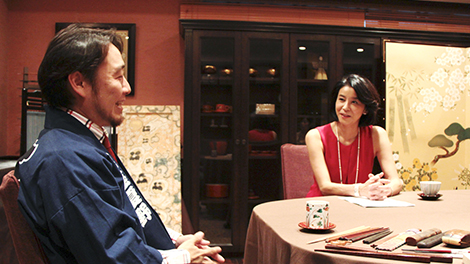 The great thing about Ginza is that you can enjoy walking around without a worry
Takashima

You manage this Ginza Official website, right?

Takahashi

I originally worked in IT, so I took on this role. I mostly think about future plans and projects.

Takashima

What have you been focusing on?

Takahashi

I'm working to make the district information more complete and easier to view. My next task is to make it easy to bring up information about Ginza on a smartphone, so that the information can be accessed even after arriving here. I eventually hope to make a Ginza map app.

Takashima

I'm sure foreign visitors will be very happy with even more enhanced information when the Olympics start! What do you think is great about Ginza?

Takahashi

I think an attraction of Ginza is that you can find some interesting shops and restaurants if you veer off the main streets a bit. Shops that have been existing for many years have been going out of business in downtown areas, but a great thing about Ginza is that the old shops coexist well with new ones.

Takashima

Yes, it certainly is fun to walk around Ginza.

Takahashi

Ginza is also great in that it is clean and peaceful. It is excellent for walking around. I hope to introduce more and more of these interesting shops and restaurants on the back alleys on the website.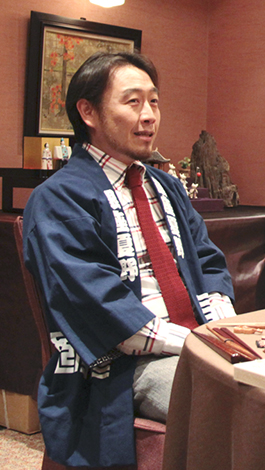 The next guest will be…
Takashima

Could you tell us about the next guest?

Takahashi

It's Kazumasa Osumi, the president of Shiroi Bara, a long-standing grand cabaret in Ginza. The odd-looking, old-fashioned Shiroi Bara building appears out of the blue in the middle of Ginza, but once you enter, you'll be totally hooked by the entertainment. It's fun for women too, so I hope you enjoy the interview.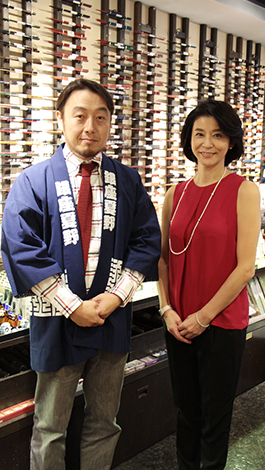 Chisako Takashima
Violinist. Takashima started taking violin lessons from the age of 6. After a successful career abroad, she moved her home base to Japan, where she currently performs in concerts across the country. Highly noted for her character in TV and radio appearances, she has currently opened up her career to more diverse fields with an unchanged focus on her profession.
Official website of Chisako Takashima
Ryuta Takahashi
Owner of Ginza Natsuno. The shop sells many chopsticks and other products including children's tableware and chopstick rests designed by Mr. Takahashi himself. Chopstick rests are available in a wide variety of shapes such as violins, guitars and other instruments, cars, the Yamato Japanese battleship, golf clubs and much more.

On days off, he often takes his three daughters in a caravan to places with lush nature.
Ginza Natsuno Website
Writer: Mizuho Takahashi  Interview location: Ginza Natsuno

Area linksInquiriesTerms of Use
System RequirementsAbout Us
© Ginza Information Management