GINZA CONNECTIVE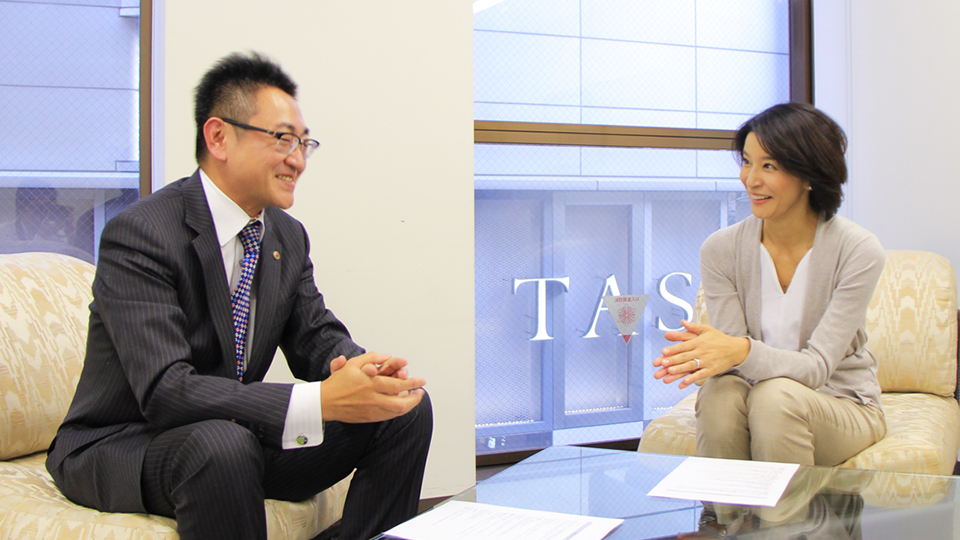 GINZA CONNECTIVE VOL.30
Shigeyuki Ando×Chisako Takashima
2014.03.05
A talk series with the violinist Chisako Takashima and the Ginza people. Ginza holds many personal and professional memories for Takashima. In this talk series, she thoroughly explores various aspects of the Ginza culture with her guests. Today's guest is Shigeyuki Ando, the president of the Tokyo Ando Cloisonne shop known for such gorgeous techniques that it even receives orders from the Imperial Household Agency.
We have received orders for cloisonne watches and car emblems.
Takashima

By the way, is cloisonne written as "seven treasures" (in Japanese) because it is fired seven times?

Ando

No, not exactly. It was originally named "seven treasures" because its beauty is comparable to the Seven Treasures that is a Buddhist phrase referring to gold, silver, pearls, azure and so on.

Takashima

Ah, I see. There is so much I don't know, even as a Japanese person.

Do you make cloisonne yourself?

Ando

No, not at all. I've tried to before, but I realized it wasn't meant for me (laughs). It's best to leave the world of artisans to the artisans. In fact, the founder established the brand J. Ando, but even he didn't make the products himself. He was just the director. This is my excuse — because he didn't do it either (laughs).

Takashima

In addition to Japanese items, do you also get orders for Western-style items?

Ando

Yes, recently we've been asked to make things like watches and car emblems. For watches, we made the clock faces of Seiko's Credor series with cloisonne ware.

Takashima

How many have you made?

Ando

Only 20. An aesthetic property of cloisonne is that each one differs slightly. So it is extremely difficult to make it fit perfectly as a clock face.

Takashima

I apologize for coming back to money again and again, but how much does one cost?

Ando

About 4 million yen. Of course the products are very high quality in all aspects of a watch in addition to the cloisonne part.

Takashima

Wow, that much for just one watch! The smaller it is, the more difficult to make. What about the car emblems?

Ando

We were asked by someone who wanted to attach it to their classic car as their unique style.

Takashima

I'm sure it's because you can make each and every piece with a custom design that you get such orders. Where are the craftspersons?

Ando

We have 10 in Nagoya. The art will disappear if we don't keep it going, so we recently brought in some young craftspersons in their 20s and 30s and are focusing on passing on the techniques.

Takashima

Yes, as a Japanese person, I certainly want this technology to be inherited.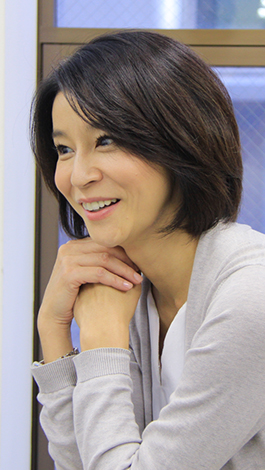 Much can be learned in Ginza that has deep social relationships.
Takashima

You are one of the people that manages this Ginza website. So how about it? Is there anything you want to tell me (laughs)?

Ando

Sure (laughs). Even though I'm involved in the website, I still always enjoy reading its articles. I've been involved since the beginning, but I had no idea at the time that I would actually be a guest in this series (laughs).

Takashima

Do you often socialize with other Ginza people?

Ando

When I first came over, I had almost no acquaintances in Ginza. Then I was introduced to the Ginza Merchant's Association and invited to join. Through that, I met many people and they helped me out. I am very grateful for this community.

Takashima

You also take part in things like Tohoku relief activities?

Ando

Yes, the other day I went with some Ginza people to an area that had been destroyed. Going there, I learned that many people are less interested in simply receiving support and more in reviving their business activities, and sensed that it is very important to visit Tohoku, eat the local foods and help revitalize the area. I'm very glad I went there for myself.

Takashima

You do all sorts of activities with the Ginza community. Social relationships run very deep in Ginza.

Ando

Yes. Of course business is important as the task right in front of you, but you can learn quite a lot from incorporating a broader view, meeting people and hearing different ideas and thoughts about Ginza. That is another reason I am glad I came here.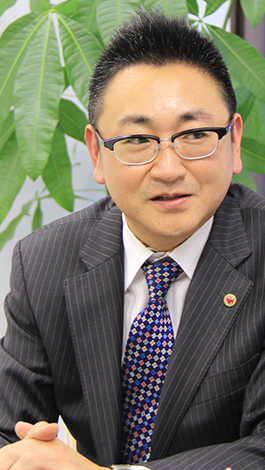 The next guest will be…
Takashima

Could you tell us about the next guest?

Ando

It's Yukichi Ishikura, the president of Tsubame Grill, a restaurant that makes delicious "Tsubame-style" hamburger steak. Please listen to his secrets and requirements for continuing to make delicious cuisine for so many years.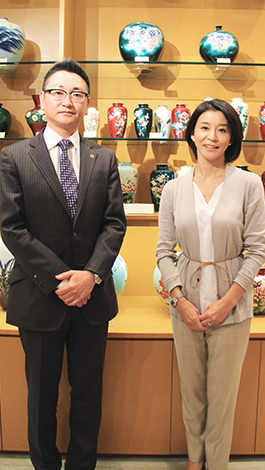 Chisako Takashima
Violinist. Started playing the violin at age 6. After playing abroad, she moved her home base to Japan, and gives concerts all over the country. Although her current focus is on performing music, she also appears on TV and radio programs. Thanks to her much-loved personality, she is appearing in more and more venues.
Chisako Takashima's official website
Shigeyuki Ando
President of the Tokyo shop of Ando Cloisonne that was founded in 1880. Manages the Ginza branch of the long-standing shop that is known as a purveyor to the Imperial Household Agency and is famous for its advanced techniques in cloisonne, a craft that is a pride of Japan. Also involved in management of this website.
Enjoys cooking in his free time and often exercises his skills for his family on days off.
Website for Ando Cloisonne
Writer: Mizuho Takahashi   Interview location: Ando Cloisonne Tokyo shop

Area linksInquiriesTerms of Use
System RequirementsAbout Us
© Ginza Information Management