GINZA CONNECTIVE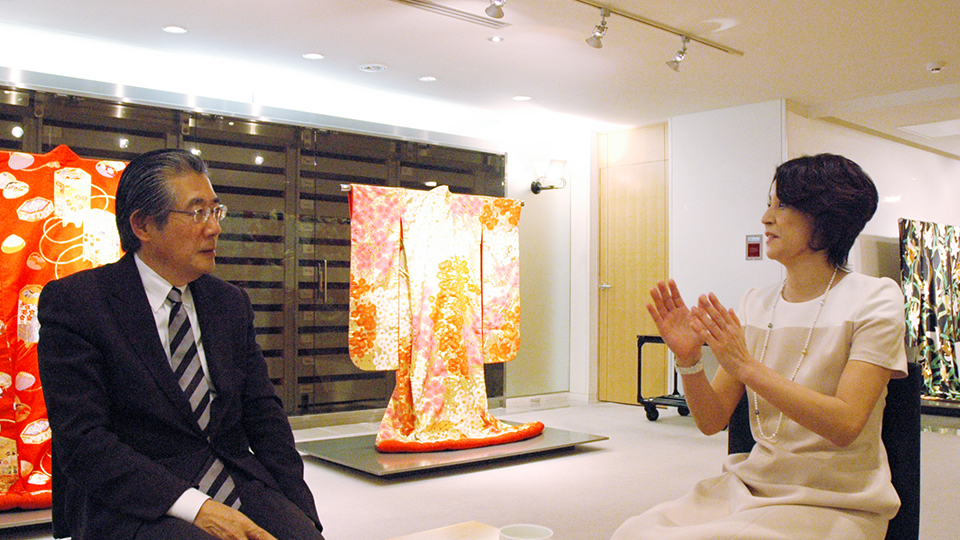 GINZA CONNECTIVE VOL.7
Choichiro Motoyama×Chisako Takashima
2012.04.04
A talk series with the violinist Chisako Takashima and the Ginza people. Ginza holds many personal and professional memories for Takashima. In this talk series, she thoroughly explores various aspects of the Ginza culture with her guests. Today's guest is Akira Endo, representative director of the Hatsuko Endo Group, famous for pioneering modern beauty treatments in Japan and supporting women's beauty for more than a century.
Hatsuko Endo IV provides beauty treatments for Empress Michiko
Takashima

The original shop was located behind the Yamaha Ginza Building. What kind of place was it at that time?

Endo

The area was lined with tea houses.

Takashima

So many of the customers were associated with the geisha world?

Endo

Actually, no. Most of the customers were from the middle and upper class. Such treatments became popular among the upper class, and "beauty treatment" even became a buzzword at the time.

Takashima

So high society people would come for skin care, get their hair set, and then go out to a party?

Endo

That was the case. In those days, however, it was common practice to visit the customer's home for weddings or similar occasions.

Takashima

Yes, I remember that. If I recall, Hatsuko Endo was responsible for the preparations for Michiko Shoda [the current empress] when she married Crown Prince Akihito [the current emperor] in 1959.

Endo

The royal family have been with us since the time of Hatsuko Endo I. My mother, Hatsuko Endo IV, was charged with the responsibility of preparing the future princess. Basic beauty treatments were done at our store in Tokyo Kaikan, and my mother assisted the bride with rehearsals to help her get used to the junihitoe (12-layered ceremonial kimono) she would wear on her wedding day.

Takashima

That's wonderful.

Endo

Thank you. We are honored that the empress continues to visit us today.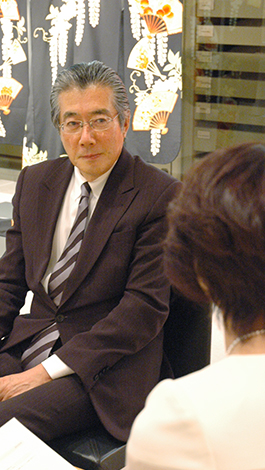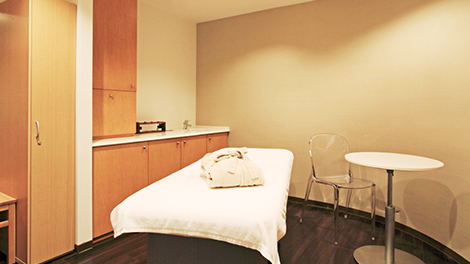 Hatsuko Endo Esthetic, Ginza Store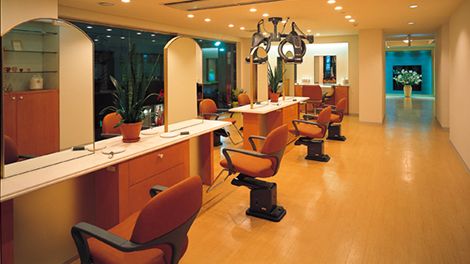 Hatsuko Endo Beauty Studio, Ginza Store
In touch with Japanese culture through calligraphy and pottery-making
Takashima

How do you spend your time away from the Hatsuko Endo Group?

Endo

Mostly playing golf. I've also enjoyed making pottery for the last 15 or 16 years.

Takashima

Where do you do your pottery firing?

Endo

Usually at the Nihon Miyabigoto Club.

Takashima

The Nihon Miyabigoto Club?

Endo

It is a club for performing Japanese cultural activities such as tea ceremony, pottery and shamisen. All members must take calligraphy, and I started there because I wasn't very good at calligraphy. Many well-known teachers come there to give classes.

Takashima

I didn't know that. Learning different aspects of Japanese culture is a good thing.

Endo

I'm also a member of the Ginza Rotary Club, which I attend weekly.

Takashima

You seem to attend many clubs!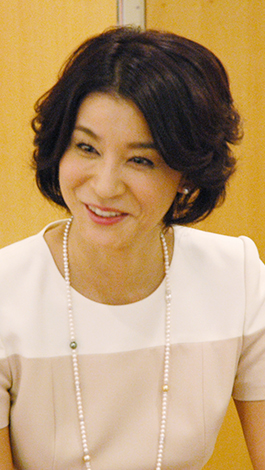 It's important to remember the spirit of innovation that sparked Ginza's development
Takashima

How would you compare today's Ginza to the Ginza of your childhood?

Endo

In my childhood, there were many places in Ginza where you could play. Ginza-dori Ave. was lined with shops that opened in the evening, and there would be picture-story shows in empty lots. Although things have changed since then, it's still my hometown. It's an easy place to navigate.

Takashima

Could you provide a message for the future Ginza?

Endo

Ginza is a town for sophisticated adults. At the same time, one of Ginza's charms is being able to leisurely stroll the main and back streets. To remain a charming place, it's important that we remember the spirit of innovation that sparked Ginza's development. Doing so may create apprehension that the essence of Ginza will be lost. Many stores open in Ginza, you know, but the ones that don't fit in here just seem to naturally disappear. The next generation of capable businesspeople is firmly steering Ginza, so I am not worried. I wish them the best in their efforts.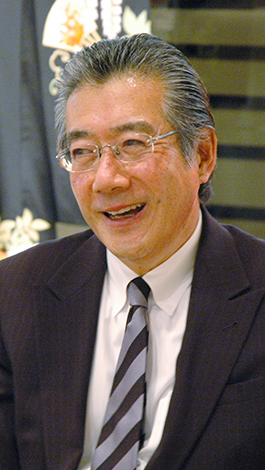 The next guest will be…
Takashima

Could you tell us about the next guest?

Endo

Sayuri, the proprietor of the venerable exclusive CLUB GRÈS. This club counts business leaders and cultural figures among its regular customers. She will have many stories to tell.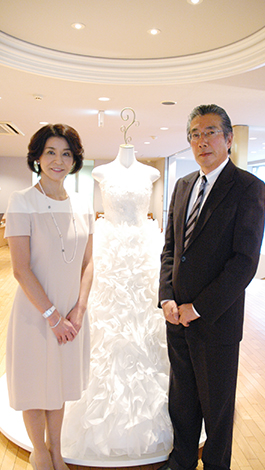 Chisako Takashima
Violinist. Started playing the violin at age 6. After playing abroad, she moved her home base to Japan, and gives concerts all over the country. Although her current focus is on performing music, she also appears on TV and radio programs. Thanks to her much-loved personality, she is appearing in more and more venues.
Chisako Takashima's Official Website
Akira Endo
Representative director of the Hatsuko Endo Group. Has worked to build the Ginza community, including serving as a former chairman of the Ginza Street Association and a former representative for the Ginza Association. His hobbies are golf and pottery-making.
Hatsuko Endo website
Writer: Mikiko Okai  Interview Location: Hatsuko Endo Weddings

Area linksInquiriesTerms of Use
System RequirementsAbout Us
© Ginza Information Management