GINZA CONNECTIVE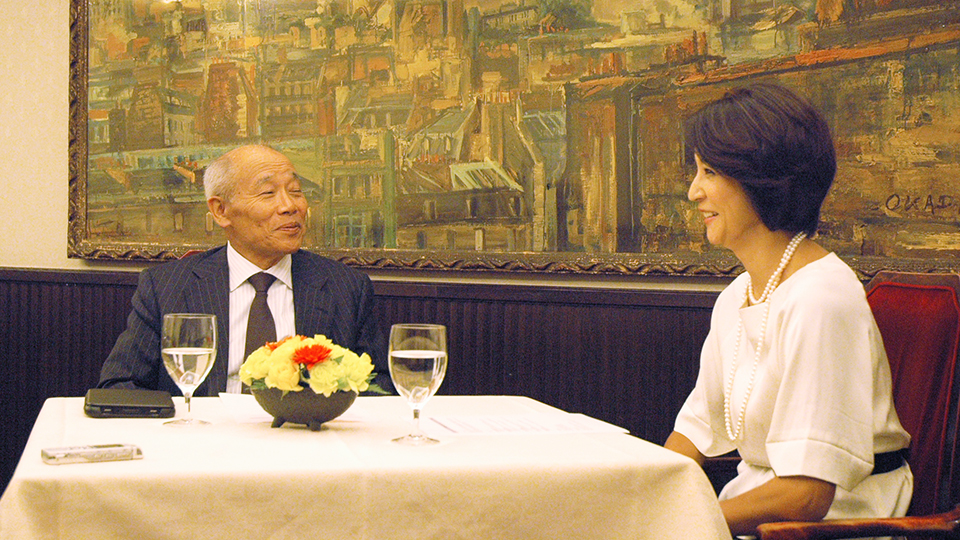 GINZA CONNECTIVE VOL.9
Yoshiki Tani×Chisako Takashima
2012.06.10
A talk series with the violinist Chisako Takashima and the Ginza people. Ginza holds many personal and professional memories for Takashima. In this talk series, she thoroughly explores various aspects of the Ginza culture with her guests. Today's guest is Yoshiki Tani, Representative Director of Mikasa Kaikan that attracts customers with cuisine from all different genres, including French, Italian, Chinese, and Japanese.
I was the type of kid who was always looking out the window in class.
Takashima

What were you like as a kid?

Tani

In elementary school, I was the type of kid who was always looking out the window in class. When my teachers asked me what I was looking at, I would say, "I'm watching to see if a deer will come out from the mountains." I don't remember it at all, though (laughs). I would also do things like put snails in my pockets and then fall over…… (laughs).

Takashima

No!! (laughs) It sounds like you were quite a naughty little kid. And now you're such a respectable man. It gives me hope for my own son (laughs).
What do you like to do on your days off?

Tani

I enjoy the outdoors. My elementary school teacher invited me out to climb mountains, go to the sea and do other outdoor activities. I have loved the outdoors ever since then. For winter, I enjoy skiing. I even participate in the Masters Ski Competition. I joined the World Masters a while ago and came in 12th place.

Takashima

That's amazing!

Tani

Even more amazing is my wife, who got a gold, then a silver, then a gold. If you think about it, she might be top in the world (laughs).

Takashima

Really?! What an amazing couple. So in the winter you ski, but what about summer?

Tani

I enjoy golf and have also been seriously into ocean yacht racing ever since my university years. I recently started cycling.

Takashima

Wow, you must really like the outdoors.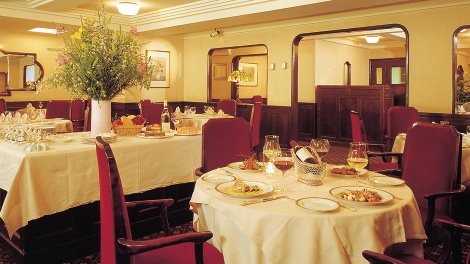 Inside the French Restaurant, "Haruna" on the second floor of Mikasa Kaikan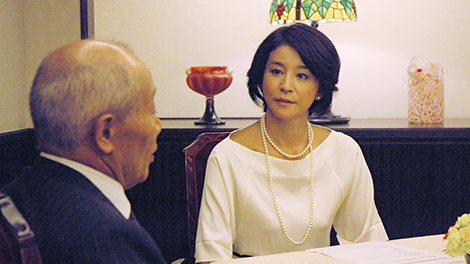 I want it to be a place that exudes the philosophy of those who built it.
Tani

I'm currently acting as the head of the Ginza West Namiki Street Association, and I feel like I want us to do something different than the other districts. We used a lot of money to pave the sidewalks in granite. For the next project, we want to create an idea that everyone can share. To fulfill this goal, we want to go overseas and broaden our horizons. We want to study what kind of a town Ginza should be to please its visitors. We hope we can provide some of our budget to help us do this.

Takashima

What do you think an ideal town would be like?

Tani

An ideal town should have not just beautiful landscapes and great shops, but also exude the philosophy of the people who built it.

Takashima

I, personally, do not want Ginza to become a middle class district. I hope people will take the time to wear something fancy and get dolled up when they go to Ginza.

Tani

A relaxed style is also fine, but it's important to add a little bit of excitement. Districts are built on the cooperation between the visitors and the people of the district. I want Ginza to be a district where they care strongly for each other.

Takashima

After hearing from various people of Ginza in this talk series, I get the sense that Ginza is almost like a small country. I sense a strong bond among the people of Ginza, with everyone helping each other out and learning from each other through friendly competition.

Tani

It's good to have rivals that stimulate each other. The younger people of Ginza belong to the Ginmikai, an organization that works very earnestly. They have taken over the scent of Ginza, and are considered Ginza's treasure.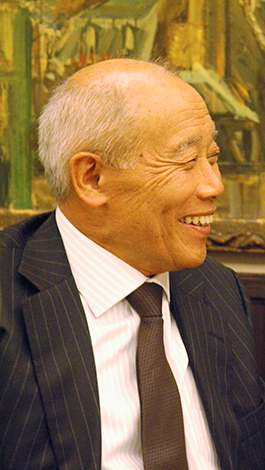 The next guest will be…
Takashima

Could you tell us about the next guest?

Tani

It's Mr. Itoh, president of the world famous Hakuhinkan Toy Park. Hakuhinkan Toy Park is well-known as a toy shop, but is actually a whole entertainment complex, featuring restaurants and a theater. I'm sure you'll hear some fun stories.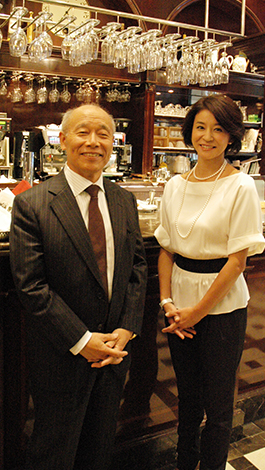 Chisako Takashima
Violinist. Started playing the violin at age 6. After playing abroad, she moved her home base to Japan, and gives concerts all over the country. Although her current focus is on performing music, she also appears on TV and radio programs. Thanks to her much-loved personality, she is appearing in more and more venues.
Chisako Takashima's official website
Yoshiki Tani
Representative Director of Mikasa Kaikan Co. Along with a sense of security being a long-established business, Mikasa Kaikan also leads the industry with innovative new era-driving endeavors. Tani currently spends time doting on his newborn grandchild.
Website of Mikasa Kaikan
Writer: Mikiko Okai Interview location: Mikasa Kaikan

Area linksInquiriesTerms of Use
System RequirementsAbout Us
© Ginza Information Management