GINZA CONNECTIVE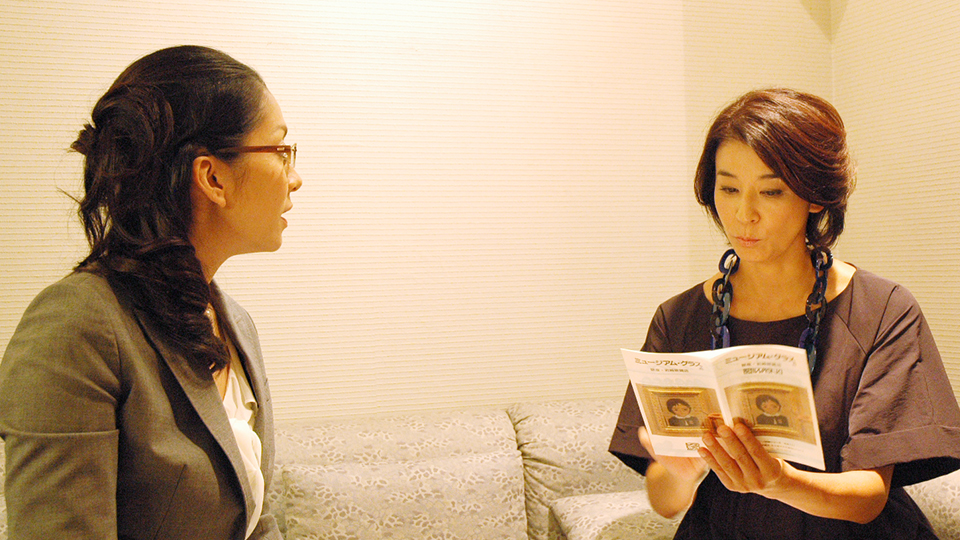 GINZA CONNECTIVE VOL.14
Rie Horikawa×Chisako Takashima
2012.11.01
A talk series with the violinist Chisako Takashima and the Ginza people. Ginza holds many personal and professional memories for Takashima. In this talk series, she thoroughly explores various aspects of the Ginza culture with her guests. Today's guest is Rie Horikawa, director of Optician Iwasaki, a glasses shop with a long history that has been around since the Meiji era.
Inventor of museum glasses that are useful for viewing works of art and in regular everyday life.
Takashima

What are these uniquely shaped glasses with a handle on them?

Horikawa

These are called museum glasses. They were invented by the third generation director. He even registered the trademark.

Takashima

I have never heard of them before. What are they used for?

Horikawa

As the name 'museum' glasses suggests, they are the best suited for viewing works of art. For example, you might go to a museum or somewhere and want to take a closer look at an exhibit on the wall, but the piece is roped off, preventing you from viewing it from close up. Even if you wear glasses, the piece will not be in focus from a one meter distance. Glasses for far vision are generally made to brings objects that are about 3 meters away into focus. At times like those, these museum glasses can be held in front of your regular glasses to let you see the exhibit with perfect sharpness.

Takashima

So they are specialized glasses for looking at paintings?

Horikawa

Viewing paintings was the original inspiration for this invention, but they are also useful for looking at anything close up. For example, they are useful for watching theater and other programs, and come in handy when you are at the hairdresser's and want to read a magazine after you have taken off your glasses.

Takashima

Are they different from reading glasses?

Horikawa

Yes they are. They are used in a similar way, but if you want to read more fine print, you can use these in addition to your regular glasses. There are some available in a brooch shape, so you can also wear it as a stylish accessory.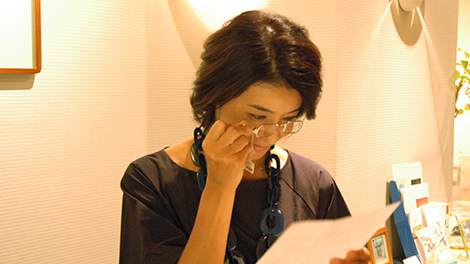 My favorite thing to do as a child was play around in the lens workroom.
Takashima

I understand that you welcomed a new baby this past April. Congratulations.

Horikawa

Thank you. I am on maternity leave at the moment, and plan to return once things settle down. My mother also worked while raising me, so I am trying to imitate her.

Takashima

Were you raised in Ginza?

Horikawa

About half the time. My grandparents lived on the 9th floor of this building, so I often came over to play.

Takashima

Where did you go for fun?

Horikawa

I often went to the Hakuhinkan toy store or the bookstore in Matsuzakaya across the street. But my greatest fun was had at the shop workroom. It had machines for grinding lenses and other cool stuff, and the shop workers often let me play with them. I would grind lenses they didn't need any more into stars (laughs).

Takashima

That's something you can't do elsewhere (laughs).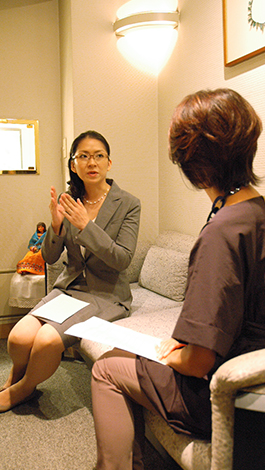 I want people to know the great parts about Ginza as a place that can be enjoyed by all types of people.
Takashima

What kind of place is Ginza to you?

Horikawa

I think it's a wonderful place you can enjoy just strolling through to see the shop windows and can see dignified people like my grandfather walking around. I still admire Ginza.

Takashima

Where do you want to take your daughter in Ginza?

Horikawa

I want to walk the streets with her when they are closed to traffic. Ginza is a compact district filled with all types of things, so it's a great place to walk around with your family without worries.

Takashima

What do you hope for Ginza's future?

Horikawa

Ginza does not offer only traditional Japanese products. It has also brought in a wide variety of newer products from luxury foreign brands to fast fashion goods. I think it is a place that can be enjoyed by all types of people. I don't want it to only portray an image of having a high entry level — I want people of all age groups to know the great parts of Ginza.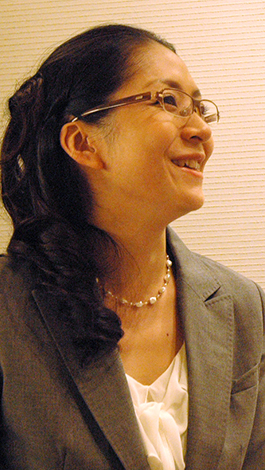 The next guest will be…
Takashima

Could you tell us about the next guest?

Horikawa

It's Jun Takahashi, CEO of Tailor Ginza Takahashi. I would love for you to hear his concepts and requirements for his clothes.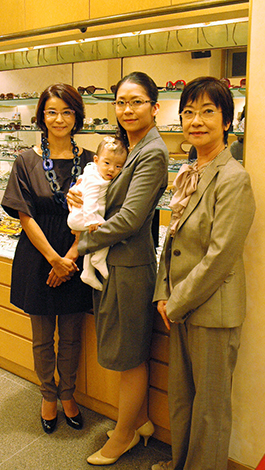 Chisako Takashima
Violinist. Started playing the violin at age 6. After playing abroad, she moved her home base to Japan, and gives concerts all over the country. Although her current focus is on performing music, she also appears on TV and radio programs. Thanks to her much-loved personality, she is appearing in more and more venues.
Chisako Takashima's official website
Rie Horikawa
Director of Optician Iwasaki, founded in 1895. Enjoys skiing. She strives every day to offer as many people as possible the wise concept of spicing up their lives with glasses.
Official website for Optician Iwasaki
Writer: Mikiko Okai Interview location: Optician Iwasaki

Area linksInquiriesTerms of Use
System RequirementsAbout Us
© Ginza Information Management