GINZA CONNECTIVE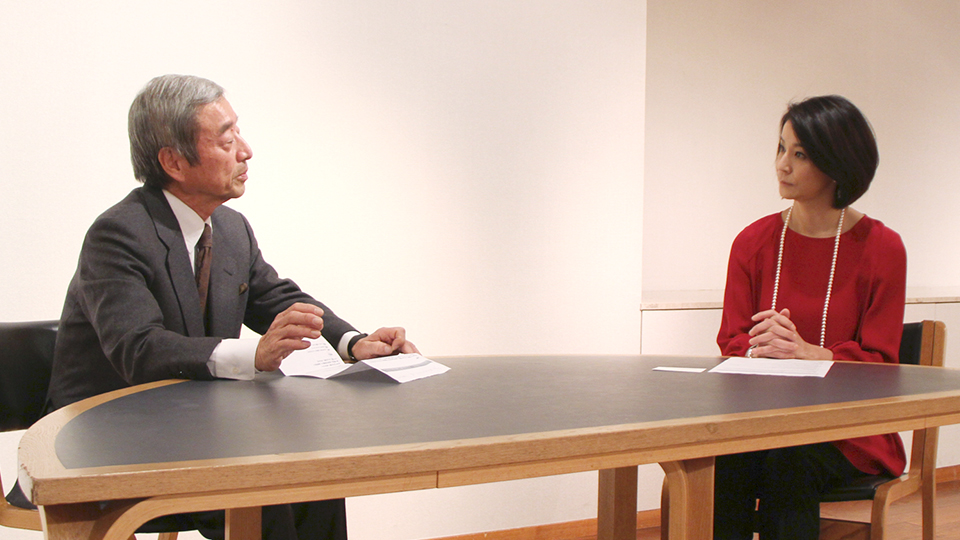 GINZA CONNECTIVE VOL.17
Lintaro Mizuhara×Chisako Takashima
2013.02.01
A talk series with the violinist Chisako Takashima and the Ginza people. Ginza holds many personal and professional memories for Takashima. In this talk series, she thoroughly explores various aspects of the Ginza culture with her guests. Today's guest is Lintaro Mizuhara, president of Ginza Seigetsudo that has expanded into a restaurant, café and gallery.
I learned everything about the mindset and spirit of a business person in Ginza from my strict father.
Takashima

Your father was the founder. What was he like?

Mizuhara

My father was always strict, but he taught me well. I remember him often telling me that Ginza-dori was the street customers walked down, so business people were not to walk down the middle of the street.

Takashima

He was very thorough.

Mizuhara

He had a habit of saying, "If a customer comes for one cup of coffee every day, in one year they are a shareholder with 360 shares." We must remember our gratitude and give them dividends like a nice atmosphere and delicious coffee, which they deserve as a shareholder. I was strictly told that we must work just as diligently as the amount of support we received from those customers. My father really cherished our regulars.

Takashima

His love for his customers is admirable.

Mizuhara

My father also told me that there are many streets with "Ginza" in their name all over the country, and that we in the original Ginza must always give our best for the sake of all those local places assuming its name.

Takashima

He may have been strict, but your father taught you some wonderful things.

Mizuhara

He passed away at age 92. I learned everything from my father, including to be courteous to others and the spirit of conducting business with all your heart and soul.

Takashima

Now you run the business as a family with your son and daughter?

Mizuhara

Yes, my son is the general manager of the restaurant in Shinjuku. My daughter worked elsewhere for a period, but now she works in our administration office. We have a cozy group of us plus 10 or so employees.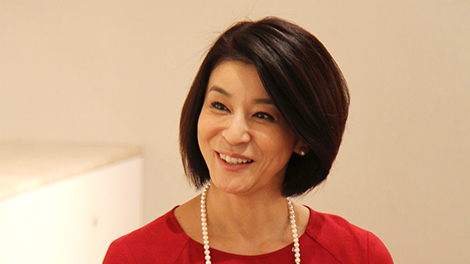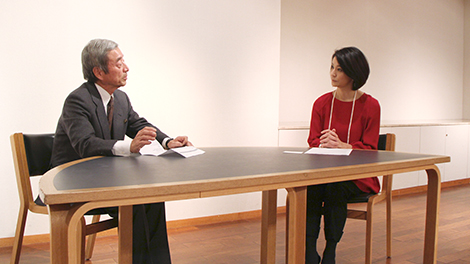 Newly paved in stone, Azuma-dori greets people from around the world.
Takashima

I heard that you were involved in the restoration of Azuma-dori.

Mizuhara

Yes. We repaved Azuma-dori in stone three years ago so that more people would come to see it.

Takashima

You really get things done.

Mizuhara

They say that Japan has a falling birth rate. This means that we can no longer focus only on Japanese people. Districts in all the other areas are also making efforts, so the business people of Ginza also have to try and bring in lots of customers from overseas. With this in mind, we repaved Azuma-dori in stone with the hope that it would be a better atmosphere for foreign customers.

Takashima

Did the local people take part?

Mizuhara

Yes, all the people that run shops on Azuma-dori were very cooperative. The project was also made possible by grants from Tokyo and Chuo City.

Takashima

How has the stone paving been received after actually rebuilding the street?

Mizuhara

It has been well received. My daughter said that she worries she'll get the heel of her shoes caught, but everyone else has praised it for its great atmosphere.

Takashima

Only a daughter could give such a comment after all her dad's hard work (laughs). But I do think that Azuma-dori is really wonderful. I thought it looked like a street in Europe.

Mizuhara

I am happy to hear you say so. Ginza is making these kinds of efforts, so I hope it becomes a place that many people visit.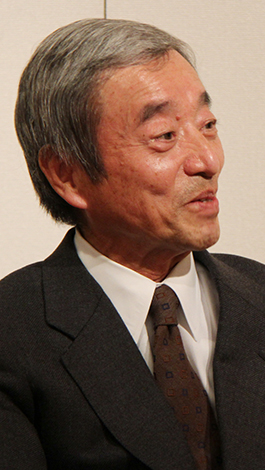 The next guest will be…
Takashima

Could you tell us about the next guest?

Mizuhara

It's Keisuke Anzai , president of Ginza Daikokuya, a specialty handbag shop that has been around since the Edo period. I'm sure you will hear stories about the shop's history, the handbags he designed himself, and his thoughts on Ginza.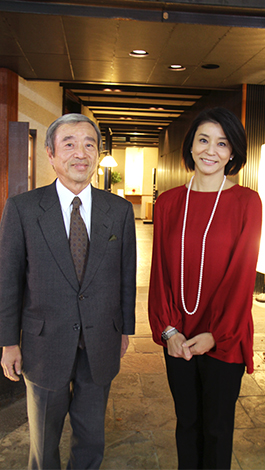 Chisako Takashima
Violinist. Started playing the violin at age 6. After playing abroad, she moved her home base to Japan, and gives concerts all over the country. Although her current focus is on performing music, she also appears on TV and radio programs. Thanks to her much-loved personality, she is appearing in more and more venues.
Chisako Takashima's official website
Lintaro Mizuhara
President of Mizuhara Shoji , the company that runs three establishments — the Seigetsudo Gallery rental gallery, Lintaro Café, and the Seigetsudo Shinjuku French restaurant. They have a deep history, and are also known for originating from the Seigetsudo main shop that is a Japanese style confectionery (founded in 1907).
He is a great lover of animals, and has 2 dogs and 3 cats at home. He walks his dogs every day.
Website of Ginza Seigetsudo
Writer: Mizuho Takahashi  Interview location: Seigetsudo Gallery

Area linksInquiriesTerms of Use
System RequirementsAbout Us
© Ginza Information Management