GINZA CONNECTIVE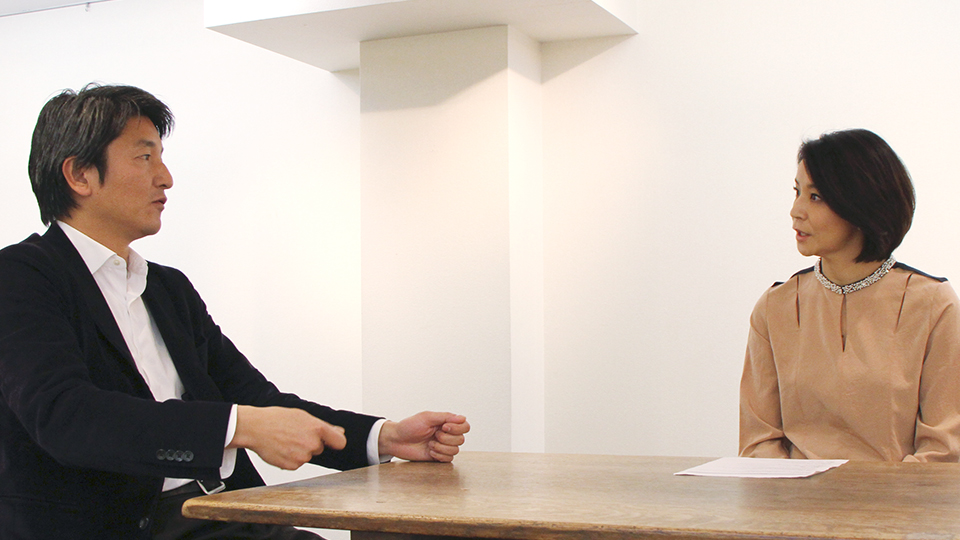 GINZA CONNECTIVE VOL.18
Keisuke Anzai×Chisako Takashima
2013.03.01
A talk series with the violinist Chisako Takashima and the Ginza people. Ginza holds many personal and professional memories for Takashima. In this talk series, she thoroughly explores various aspects of the Ginza culture with her guests. Today's guest is Keisuke Anzai, the 8th president of Ginza Daikokuya, a specialty handbag shop that has been around since the Edo period.
Tourists, foreigners, regulars… Customers on Ginza Chuo-dori are very wide-ranging.
Takashima

How is your relationship with your customers? Because of its location, I assume you must have a lot of walk-in customers.

Anzai

Yes, exactly. Our shop is designed to be accessible to shoppers who are not necessarily out looking for a so-called 'upscale' shop, but just want to pop in while strolling around looking for souvenirs, so we do not differentiate between regulars and walk-ins. Even so, we have been around a long time, so I am grateful to say that we have many customers from long ago that continue shopping here.

Takashima

Are there a lot of foreign customers now?

Anzai

Yes. Not as many as there were at one point, but I sense that the number of foreign customers is growing each year.

Takashima

Is there a type of bag design that is particularly popular with foreign customers?

Anzai

Oddly enough, I'm not sure why, but foreigners, whether Chinese or Westerner, tend to choose the same types of bags that Japanese customers choose.

Takashima

That's surprising. I thought that foreigners liked more flashy colors.

Anzai

Well, in that sense, yes, I think Japanese people have come to use more colors. About ten years ago, it was either black or brown. Now there are more color variations, like orange, red and purple, and there is more variation in what is hot-selling.

Takashima

I see, so Japanese preferences are approaching those of the rest of the world.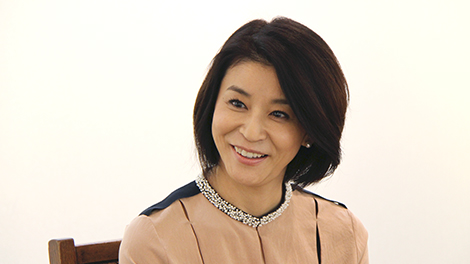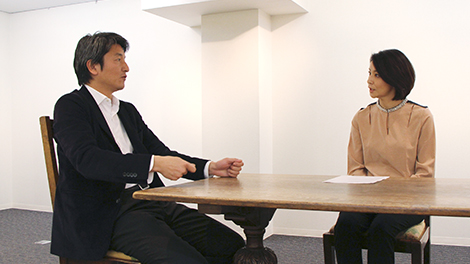 As a past member of the Ginza Merchant's Association, I want to make Ginza a comfortable place to be.
Takashima

I understand that you acted as president of the Ginza Merchant's Association in Ginza. What type of association is it?

Anzai

The Ginza Merchant's Association is a group for merchants and building owners in Ginza. It's a junior group, with active members being 40 or younger, and is made up of all sorts of people from various businesses and regions.

Takashima

Was it hard work being president?

Anzai

Yes, well, sometimes (laughs). But more than that, I made many new horizontal ties in Ginza. I am very glad I joined. I think your future life in Ginza will be very different depending on whether or not you were in the Ginza Merchant's Association. I think it's a wonderful group for revitalizing the district, because of it being for younger people up to 40 years of age.

Takashima

As a past member of the Ginza Merchant's Association, how do you want to shape Ginza for the future?

Anzai

I think it's most important for each store to maintain its appeal, so, first of all, all of us, including myself, need to work our hardest on our own businesses. And then, to enable this, we need to develop Ginza into a comfortable place to be, by beautifully renewing the street side greenery and creating spaces for people to take a breather.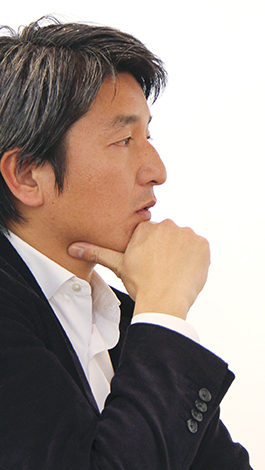 The next guest will be…
Takashima

Could you tell us about the next guest?

Anzai

It's Hozu Yamamoto, president of Tokyo Gallery. He's involved in many art-related activities, so he can tell you easy-to-follow stories about art. I'm sure he will make you see art in a new light.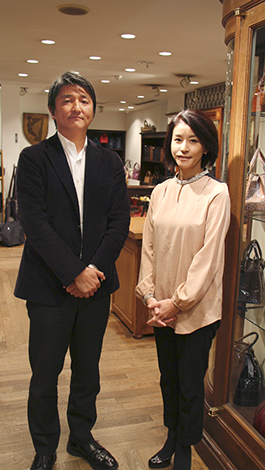 Chisako Takashima
Violinist. Started playing the violin at age 6. After playing abroad, she moved her home base to Japan, and gives concerts all over the country. Although her current focus is on performing music, she also appears on TV and radio programs. Thanks to her much-loved personality, she is appearing in more and more venues.
Chisako Takashima's official website
Keisuke Anzai
President and CEO of Ginza Daikokuya, a specialty handbag shop along Chuo-dori.
The shop's lineup includes bags from all over the world based on the concept of "good quality, good sense, and good versatility," as well as original bags designed by Anzai himself.
His interests are mountain climbing and skiing.
Website of Ginza Daikokuya
Writer: Mizuho Takahashi  Interview location: Daikokuya Gallery

Area linksInquiriesTerms of Use
System RequirementsAbout Us
© Ginza Information Management