GINZA CONNECTIVE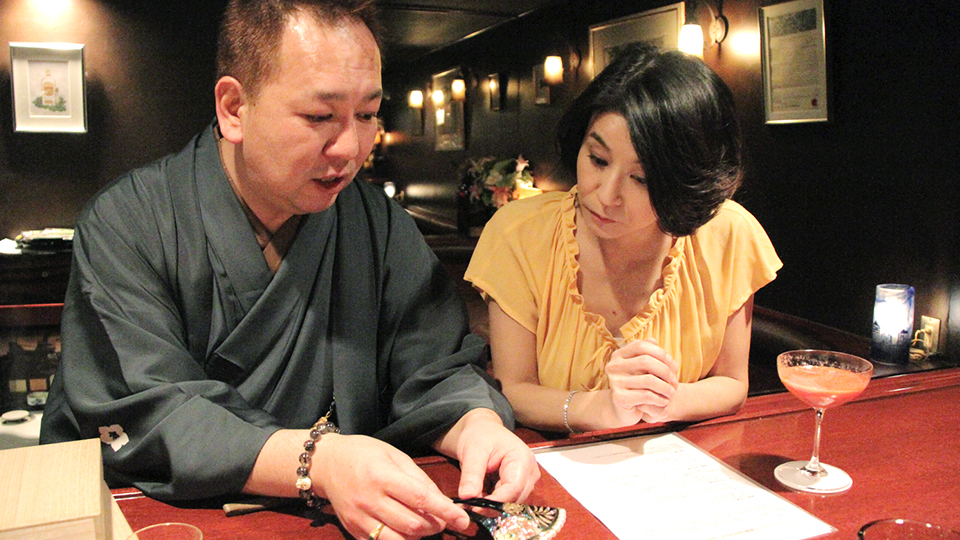 GINZA CONNECTIVE VOL.20
Koji Shibata×Chisako Takashima
2013.05.01
A talk series with the violinist Chisako Takashima and the Ginza people. Ginza holds many personal and professional memories for Takashima. In this talk series, she thoroughly explores various aspects of the Ginza culture with her guests. Today's guest is Koji Shibata, the third generation owner of Ginza-Kanameya, a kimono accessories shop that has been operating since the early Showa period.
When it comes to refined tortoiseshell accessories, there is no match for Edo-bekko.
Takashima

By the way, around when did tortoiseshell crafting begin?

Shibata

Although there is no clear literature on that point, it is said that the craft originated in China in the 6th century. Around that time (the Asuka and Nara periods), biwa lutes, walking sticks and other artifacts made with tortoiseshell were supposedly brought to Japan as well and are kept in the Todaiji temple Shoso-in treasure repository. Tortoiseshell crafting was not brought to Japan until some time later, around the Edo period. During the period of national isolation enforced by the Tokugawa shogunate, the crafting that had been brought from China to Portugal was then supposedly brought to Japan as well by Portuguese traders arriving by ship in Nagasaki, Japan's foreign trade port at the time. In that sense, Nagasaki is considered the origin of tortoiseshell crafting. Then, perhaps because of Japanese national disposition coupled with innate manual dexterity, the tortoiseshell crafting was further refined in Japan towards the creation of aesthetic products like artistic ornaments and Western clothing accessories. The tortoiseshell crafting skills that were brought to Nagasaki were made increasingly more precise and moved gradually eastward, with the eventual budding of skills for processing hairpin and other ornaments with tortoiseshell materials in the inner palace of Edo castle. That is why Edo (Tokyo) is the true center for tortoiseshell ornamental hairpins, obi ornaments, and other kimono accessories.

Takashima

So, it's actually relatively new. And also surprising, because you would think that Kyoto would be the center for tortoiseshell products.

Shibata

Yes, customers often ask me if tortoiseshell ornamental hairpins and accessories should be bought in Kyoto, but, as I said, it's actually Tokyo that was and still is the largest producer of ornamental hairpins, obi ornaments, and other tortoiseshell products related to Japanese tradition. Of course they are also made in other regions as well (like Kyoto, Osaka, and Nagasaki), but Tokyo was especially the best place for traditional Japanese tortoiseshell accessories in the Edo period, and remains so today.

Takashima

Hence the name Eddo-bekko.

Shibata

Yes. As evidence, the City of Tokyo has properly certified it as a traditional craft of Tokyo.

Takashima

What species of turtle is used for tortoiseshell?

Shibata

The hawksbill turtle that is a type of sea turtle. I don't know if this is still the case, but in the past the turtles were used as food in Cuba. Tortoiseshells were the empty shells left over.

Takashima

But isn't hawksbill turtle import banned under the Washington Convention?

Shibata

Yes, it is. So now we process bit by bit the stock that was brought to Japan before the import ban (import was banned in 1992). There is concern that, Japan's stock will eventually run out if the import ban is not lifted. But right now there is a greater fear that we will run out of tortoiseshell craftspeople even before we reach the bottom of our stock. When either happens, the irreplaceable and invaluable traditional Japanese craft and culture that has been carefully passed down from generation to generation since the Edo period will come to an end.

Takashima

How many craftspeople do you work with now?

Shibata

They do not work exclusively for Kanameya, but we have about 20 to 30 craftspeople working for us. Most of them are seniors.

Takashima

So procuring materials and training craftspeople are both difficult right now. Still, I want this wonderful piece of Japanese culture to be passed down to future generations.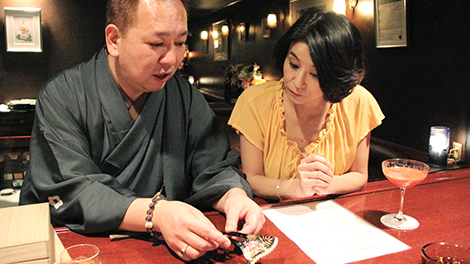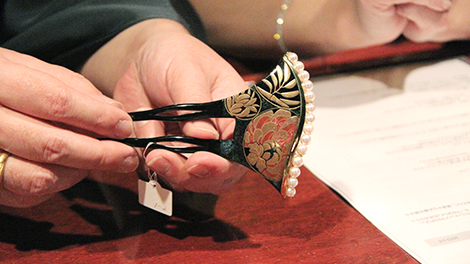 I want people to be impressed by their visit to Ginza.
Takashima

How would you like Ginza to be in the future?

Shibata

Well first of all, it's no exaggeration to call Ginza the number one shopping district in Japan. I want it to stay that way in the future as well. At the same time, I also want it to be a safe area. You can often see parents walking through Ginza with their kids even at night. It's not a sight you generally see in other bustling shopping districts. It just shows how keenly the people of Ginza keep watch.

Takashima

That is certainly true.

Shibata

Above everything, I want people to be impressed by their visit to Ginza. Whether shopping or food, I want Ginza to live up to its expectations so that visitors are pleased and think, "Only in Ginza." To make that happen, each and every shop and person running a business in Ginza needs to be constantly devising and offering products and services that impress customers. While we are no match for our predecessors who built up Ginza today, I will devote myself to working steadily every day, doing whatever I can.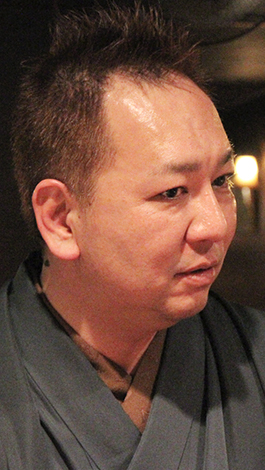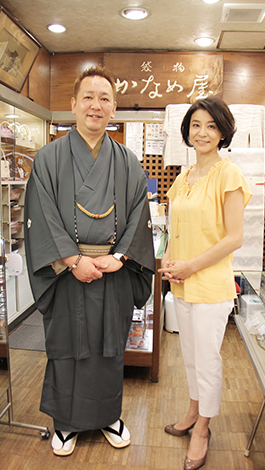 Chisako Takashima
Violinist. Started playing the violin at age 6. After playing abroad, she moved her home base to Japan, and gives concerts all over the country. Although her current focus is on performing music, she also appears on TV and radio programs. Thanks to her much-loved personality, she is appearing in more and more venues.
Chisako Takashima's official website
Koji Shibata
President of Ginza-Kanameya, a kimono accessories shop. After graduating from university, he went to study in the United States. He then returned to Japan, and worked at a regular company before becoming the third generation owner of Kanameya. In addition to selling products at his shop, he also conveys the attraction of kimono accessories every day on social networking sites and his blog.
Website of Ginza-Kanameya
Writer: Mikiko Okai   Interview location: Ginza-Kanameya

Area linksInquiriesTerms of Use
System RequirementsAbout Us
© Ginza Information Management