GINZA CONNECTIVE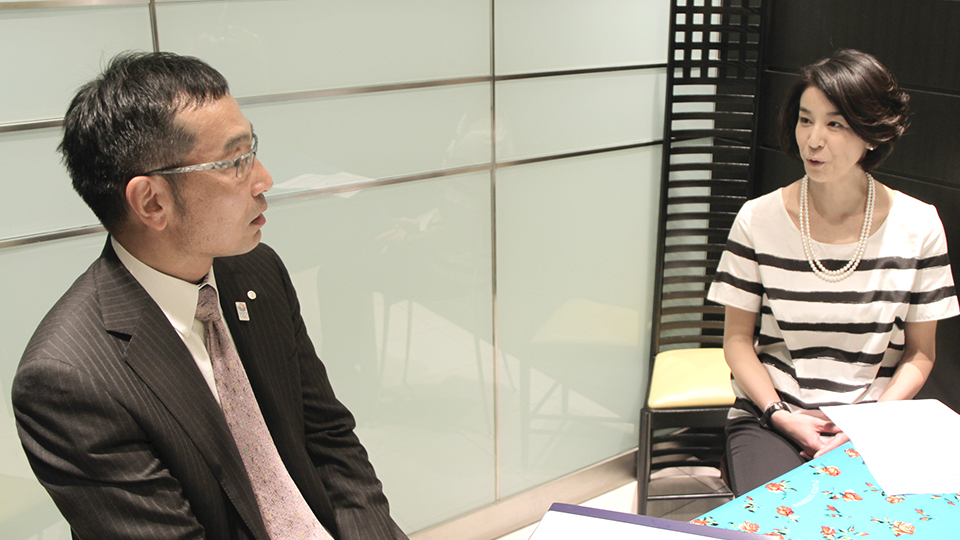 GINZA CONNECTIVE VOL.22
Mitsuru Saito×Chisako Takashima
2013.07.01
A talk series with the violinist Chisako Takashima and the Ginza people. Ginza holds many personal and professional memories for Takashima. In this talk series, she thoroughly explores various aspects of the Ginza culture with her guests. Today's guest is Mitsuru Saito, president of Ginza Sembikiya, a shop that has been selling the highest quality fruit since the Meiji era.
I was a really fussy eater as a kid and actually would not eat fruit
Takashima

I really love fruit, but I absolutely detest vegetables. I eat almost no vegetables, and only fruit. So much so, in fact, that my doctor says I'm probably getting all my vitamins from fruit alone (laughs).

Saito

That's surprising. This is something I haven't told many people, but when I was a kid, I wouldn't even eat fruit, let alone vegetables.

Takashima

Really? Until when?

Saito

Maybe until elementary school. My parents were very worried. It's absurd for someone running a fruit shop to dislike fruit (laughs). Then, when I was in high school, I was very physically active, so I joined the mountain climbing club. I joined thinking it would just be hiking, but it was actually quite serious. They made us run every day, and it was really hard. Of course when we got to the top of the mountain, we would make loads of different kinds of food, but there was an unspoken rule that the junior members had to eat all their food without skipping anything… Thanks to that, I became able to eat anything. Once I actually began eating things, I found them to be surprisingly delicious. Fruit was also quite tasty, and now I am actually a big fruit lover.

Takashima

That's very interesting! If a fruit shop owner couldn't eat fruit, they wouldn't be able to sample it.

Saito

You're right. It's a good thing I like it now.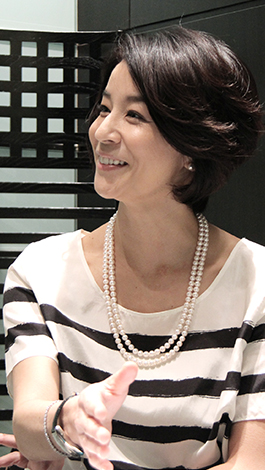 The reason why a single muskmelon costs 10,000 yen or more
Saito

The reason we have such exquisite fruit is all the hard work our farmers put into growing it. Naturally, I also go to check out the production sites. They really do work hard.

Takashima

Do they conduct research?

Saito

Well, I don't know if you would call it research per se, but they try to find ways to bring out the sweetness or make them look even nicer.

Takashima

In Japan, appearance is very important.

Saito

Yes. If there is even the tiniest scratch, we can't sell it. The best example is our muskmelon. Each one costs 10,000 yen or more. When the occasional foreign visitor comes to our shop, they see the price and say that it's crazy (laughs), but the reason muskmelon is so expensive is that we leave only one melon on each tree.

Takashima

Really?? Why do you do that?

Saito

To give it the best flavor. Of course each tree bears lots of fruit, but the farmers leave only the best looking ones, gradually cutting off all the rest. Eventually only one is left, and all the flavor gets concentrated into that single melon.

Takashima

Wow. It's like a one child policy (laughs).

Saito

Also, the amount of watering. It cannot be too much or too little.

Takashima

Do they have to be monitored constantly?

Saito

Of course there are also other factors, like the temperature, but they are grown in a greenhouse. Every day they need to be closely monitored, without fail. That's why they are so expensive.

Takashima

I see. I didn't know they were grown so carefully. That certainly explains the 10,000 yen price tag. In Japan, fruit are almost more like candy than desert.

Saito

Yes. But recently all sorts of rival fruit are appearing. Even when the melon farmers work as hard as they can to produce really terrific melons, they don't sell as well as they used to.

Takashima

It would be terrible if melons disappeared… I'll be a melon supporter!
I want to do whatever I can for Ginza
Takashima

Lastly, could you tell me your thoughts on Ginza?

Saito

I think the most wonderful thing about Ginza is that the people working here truly love it. There are very few districts where women can walk alone at night and shop without fear. The people of Ginza consider long and hard how to keep the area safe and talk with each other, maintaining safety.

Takashima

It's a special district.

Saito

Yes it is. To protect the Ginza that our forefathers built up, the current people working in the district must talk seriously with each other to make sure it always remains Ginza. I am also a board member for a group related to Ginza, and you could almost say that I do more work for that job than for my actual job (laughs). That said, I do feel that I am indebted to Ginza, and that work can also be considered part of my job… Well, saying that it is my job may be a little misleading.

Takashima

Sometimes you get something in return, and sometimes you are repaying a favor.

Saito

I think so. My basic attitude is that I want to do whatever I can for Ginza.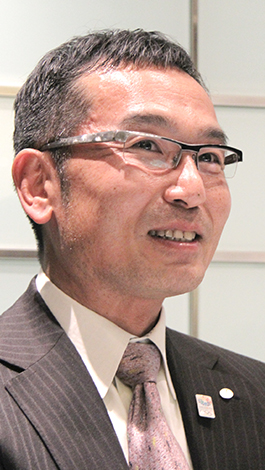 The next guest will be…
Takashima

Could you tell us about the next guest?

Saito

It's Akihisa Kawaguchi , the president of Ginza Zenya, a long-established shop that sells traditional Japanese footwear and umbrellas. He is a young president that tries novel approaches, like adding modern touches to traditional Japanese sandals.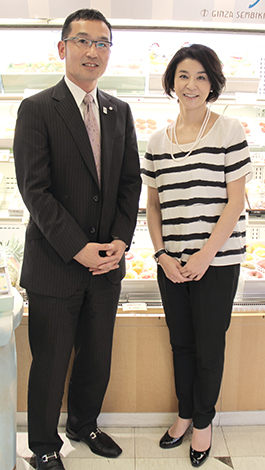 Chisako Takashima
Violinist. Started playing the violin at age 6. After playing abroad, she moved her home base to Japan, and gives concerts all over the country. Although her current focus is on performing music, she also appears on TV and radio programs. Thanks to her much-loved personality, she is appearing in more and more venues.
Chisako Takashima's official website
Mitsuru Saito
President of the long-established Ginza Sembikiya, one of Japan's leading specialty fruit shops.
Also acts as Vice Chairman of the Ginza Street Association, and makes strenuous daily efforts to further develop Ginza.
His favorite fruit are persimmons, pears, and peaches. His hobbies are mountain climbing, skiing and sports in general. He is very active, and has even run in the Tokyo marathon.
Official website of Ginza Sembikiya
Writer: Mikiko Okai  Location: Ginza Sembikiya Fruit Parlor

Area linksInquiriesTerms of Use
System RequirementsAbout Us
© Ginza Information Management