GINZA CONNECTIVE
GINZA CONNECTIVE VOL.24
Mamoru Sugiyama×Chisako Takashima
2013.09.03
A talk series with the violinist Chisako Takashima and the Ginza people. Ginza holds many personal and professional memories for Takashima. In this talk series, she thoroughly explores various aspects of the Ginza culture with her guests. Today's guest is Mamoru Sugiyama, the fourth generation master of the Ginza Sushiko Honten, a long-standing sushi restaurant that has been around since the Meiji era.
Dinner time is a time for courting. We also offer wine that goes well with sushi
Takashima

Sushiko also offers alcoholic beverages that go well with sushi.

Sugiyama

Yes. Particularly in Ginza, dinner time is a time for courting. Not just men making advances on women, but all types of courting. For example, bringing in a company president or manager to talk, asking them "Won't you come to my company?" or "Won't you buy our product?" On these occasions, tea is not good enough. There has to be alcohol. So we also have hors d'oeuvres in addition to sushi.

Takashima

Everyone in my family loves sushi, but none of us can drink. So as soon as we arrive, we ask for sushi. All six of us at once (laughs).

Sugiyama

Is that so? To a sushi restaurant, that is the best type of customer.

Takashima

You also offer Western-style wine, which is unusual for a sushi restaurant.

Sugiyama

Yes. We started offering it because we had a customer that would only drink wine. Then I started studying wine myself. I began keeping those that suit sushi and getting rid of those that do not, and eventually worked together with Jacob's Creek, a long-established wine brand in Australia, to develop a wine that is great with fish and soy sauce.

Takashima

You made your own wine! You must be quite particular. So, do many people order wine instead of Japanese sake and shochu for sushi these days?

Sugiyama

Yes, but it does vary with the customer. That is why we make every effort to prepare, so that we can meet all customer requests. The attending side considers how to make sure the customer is satisfied, so I want our restaurant to be one that meets customer expectations. I want people to think that they can take anyone to our restaurant, no matter how picky the other person is. After all, they spend a lot of money coming to Ginza.

Takashima

Did you stock a wide range of alcohols so that you could meet the picky requests of customers?

Sugiyama

Yes. For example, if we are told, "I can only drink such-and-such wine," it is an essential part of service to be able to respond with "We have it." With beer, most places only stock one brand, but we have four. So, Ginza places are a little more expensive, but this is because we put in the effort to make sure we can meet the needs of all different kinds of customers. If you want a place that meets the needs of all types of customers, regarding service, food, or anything else, go to somewhere in Ginza.

Takashima

That's a lot of work! Ginza certainly is a special place.

Sugiyama

I feel that Ginza is a place for special occasions. For example, to celebrate your wife's birthday or your daughter getting into university. On those occasions, you think, "Let's go to Ginza today," and put on some special clothes. That's the type of place Ginza is. Because there are so many customers celebrating special events, I run our restaurant with vigilance.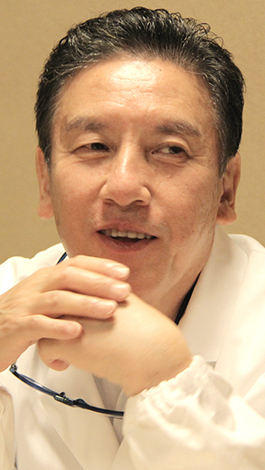 Wine co-developed by Sugiyama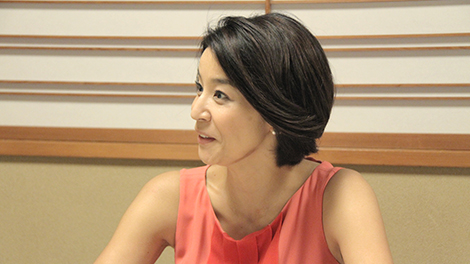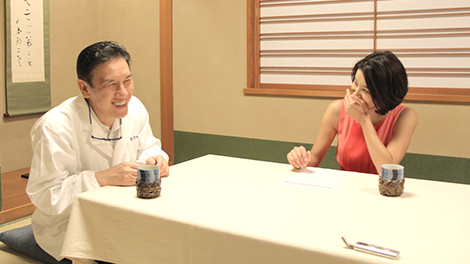 Having an atmosphere that people feel safe bringing others to is an important condition of a sushi restaurant
Takashima

Do you have anything in particular you do in your free time?

Sugiyama

Savings, taxes, and reading (laughs).

Takashima

Impressive! That's wonderful.

Sugiyama

I also enjoy listening to classical music.

Takashima

Oh, really?

Sugiyama

Yes. I enjoy going to the opera. I only go about twice a year, though. And sometimes I sleep through the whole thing (laughs).

Takashima

I have also fallen asleep before. I dozed off for a bit, and when I opened my eyes, it was still the same scene (laughs).
What kind of books do you read? I won't read any book where someone doesn't die by page two.

Sugiyama

I am basically the same (laughs). I read all sorts of books, but mostly novels.

Takashima

Finally, can you tell us what makes a great sushi restaurant and a great sushi chef?

Sugiyama

Most important is safety. Safety and comfort. While food hygiene is obviously important, so is the atmosphere of the surrounding conversation. I think a good restaurant is one without bad manners where you feel comfortable taking your girlfriend or daughter. A good restaurant is one that upholds the occasion of a wedding anniversary or daughter's celebration.

Takashima

That is not something you can create easily. It takes a long time…

Sugiyama

Yes. It is extremely difficult to keep everybody happy. And we are seeing many customers for the first time. It is the skill of the chef to know how to win over the customer in a short time and make sure the occasion goes well. Whether it's someone with their parents or a pair of friends, I work hard to let them use our restaurant as a place for courting and make sure they go home satisfied.
The next guest will be…
Takashima

Could you tell us about the next guest?

Sugiyama

It Mr. Kumagaya, the president of Kyukyodo, a shop that is famous for incense. This shop has maintained incense, calligraphy and other elements of Japanese culture since Edo times. It will be worth your while just hearing about the history.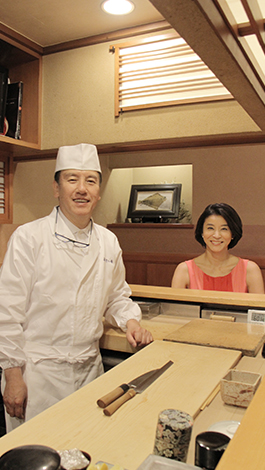 Chisako Takashima
Violinist. Started playing the violin at age 6. After playing abroad, she moved her home base to Japan, and gives concerts all over the country. Although her current focus is on performing music, she also appears on TV and radio programs. Thanks to her much-loved personality, she is appearing in more and more venues.
Chisako Takashima's official website
Mamoru Sugiyama
Fourth generation master of Ginza Sushiko Honten, a sushi restaurant that is popular for offering wine with their sushi. Born and raised in Ginza, and became an apprentice at Sushiko at age 19. Offers meticulous services and warm hospitality at the prestigious restaurant that offers new essence while preserving the traditions of Edomae-zushi.
Writer: Mizuho Takahashi  Interview location: Ginza Sushiko Honten

Area linksInquiriesTerms of Use
System RequirementsAbout Us
© Ginza Information Management