GINZA CONNECTIVE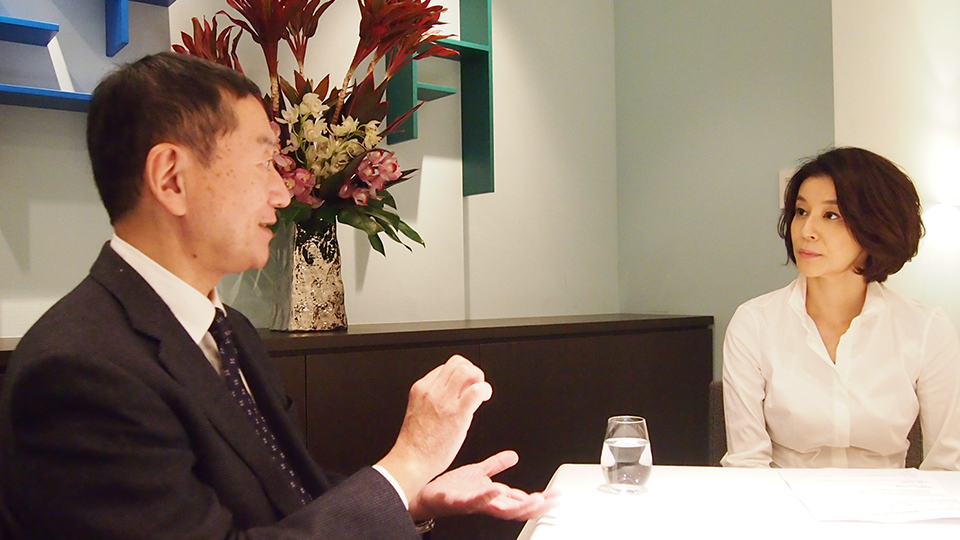 GINZA CONNECTIVE VOL.41
Masaya Shibuya×Chisako Takashima
2015.03.09
An interview series featuring Ginza people in conversation with violinist Chisako Takashima. With a special fondness for Ginza, where she has many memories from both her professional and private life, Takashima explores Ginza from various dimensions with her guests. In this volume, she welcomes Mr. Masaya Shibuya, CEO of Ginza Bairin, Ginza's first restaurant specializing in tonkatsu, established in 1927 (Showa 2)
A menu constructed of carefully selected ingredients. Attracting many celebrity fans as well.
Takashima

Is it true that hitokuchi-katsu (bite-size breaded pork fillet) and chuno sauce are both your inventions?

Shibuya

Yes, our founder served them in his days as the first of their kind.

Takashima

Today, we can find the chuno sauce sold everywhere. How amazing that you invented it! I recall that a friend of mine in Hawaii once asked me to bring her a bottle.

Shibuya

In those days, we didn't even think of obtaining a patent for it, so we may have been imitated by other businesses. Our founder blended 20 difference spices based on his knowledge as a pharmacist to develop an original tonkatsu sauce. Until then, restaurants would serve a mixture of Worcester sauce and demiglace sauce with their tonkatsu, but our sauce, made from vegetables and fruits, has a sweet and rich and yet tender savor.

Takashima

Do you still carefully select the ingredients that you use?

Shibuya

We use an original frying oil perfect for tonkatsu that we developed with a vegetable oil refining company. We use cottonseed oil, which has a well-balanced richness and unique smell. Our breadcrumbs have been developed based on dedicated studies on how to make it crispy. The pork that we use is Kurobuta pork from Kagoshima. We make sure that we use raw domestic pork.

Takashima

How wonderful. It is no wonder that many celebrities are fans of your tonkatsu – not to mention that I am one of them.

Shibuya

We are very fortunate to have so many close fans. Miss Minami Takahashi from AKB48 is a great fan of our katsudon (a bowl of rice topped with tonkatsu) and she has introduced it on her blog as well as on TV. I was thrilled when she referred to it as having "a literally heavenly taste."

Takashima

Then, many of her fans must come here, too.

Shibuya

Yes, they do. Miss Takahashi sometimes comes in to eat between rehearsals in a taxi, without even changing her clothes, so we do have many of her fans here.

Takashima

I also intend to buy some tonkatsu to take home with me today for dinner. I have already prepared the cabbage and cooked the rice. (laughs)

Shibuya

Thank you. I would also recommend the katsu-sand (pork cutlet sandwich) and menchi-katsu (minced meat cutlets) from our take-out menu. You can also ask for cabbage. If you ask for a large helping, you will receive a large back full of cabbage.

Takashima

Really! I didn't have to purchase cabbage! (laughs) I am looking very much forward to having dinner tonight.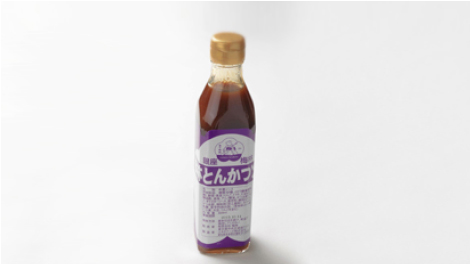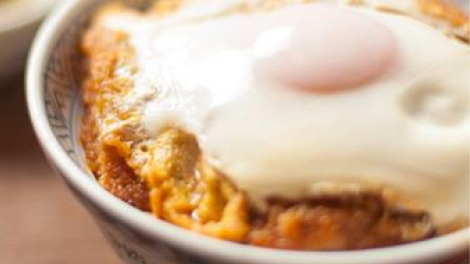 Hoping to maintain the uniqueness of Ginza without surrendering to the tides of time
Takashima

Before we close, please tell me about your feelings and expectations for Ginza.

Shibuya

I believe that it is important that Ginza maintain the uniqueness that makes it Ginza. Because it is a wonderful town, we have witnessed openings of various chain stores in these past few years. If Ginza becomes full of such stores, then it will be like any other town. I think that it is our job as long-established family-owned businesses to prevent that from happening.

Takashima

I agree with you.

Shibuya

However, Ginza is a very large town and individual efforts may not be enough to conquer the tides of time. We should join hands as an entire community to preserve what we feel are Ginza's features.

Takashima

Do you have special feelings for your main store in Ginza?

Shibuya

Yes, I strongly feel that the recipes cooked at our restaurant in Ginza should always be the same. We keep our restaurant open from lunchtime to dinnertime so that we can be ready to serve our delicious tonkatsu at any time of the day. Many restaurants in Ginza with long histories do not take breaks out of their feeling of hospitality towards their customers.

Takashima

I see. Now that you mention it, Ginza does have many restaurants that are open throughout the day.

Shibuya

Ginza is a place where we can find special goods and appreciate special hospitality. I hope that we can join hands as a community to preserve that special image of Ginza.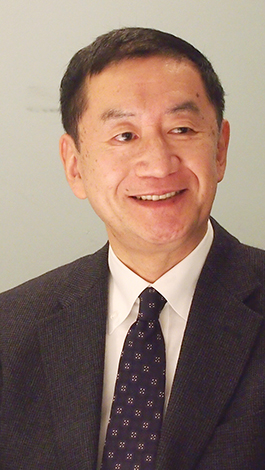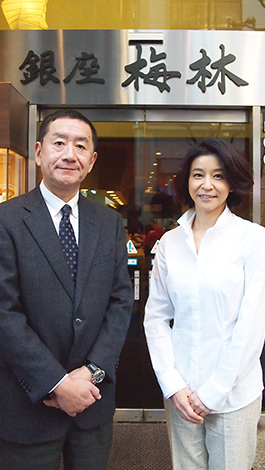 Chisako Takashima
Violinist. Takashima started taking violin lessons from the age of 6. After a successful career abroad, she moved her home base to Japan, where she currently performs in concerts across the country. Highly noted for her character in TV and radio appearances, she has currently opened up her career to more diverse fields with an unchanged focus on her profession.
Official website of Chisako Takashima
Masaya Shibuya
Third owner and CEO of Ginza Bairin. Respecting the traditions continued from its establishment in 1927 (Showa 2), Shibuya has also launched restaurants overseas in Hawaii, Shanghai, Korea, Hong Kong, the Philippines and Singapore. He is rock fan and plays the electric guitar. He plays in a band with his friends from college and performs annually at the college reunion party.
Ginza Bairin website
ritten by Mizuho Takahashi; Place of interview: Ginza Grand Hotel (www.ginzagrand.com)

Area linksInquiriesTerms of Use
System RequirementsAbout Us
© Ginza Information Management