GINZA CONNECTIVE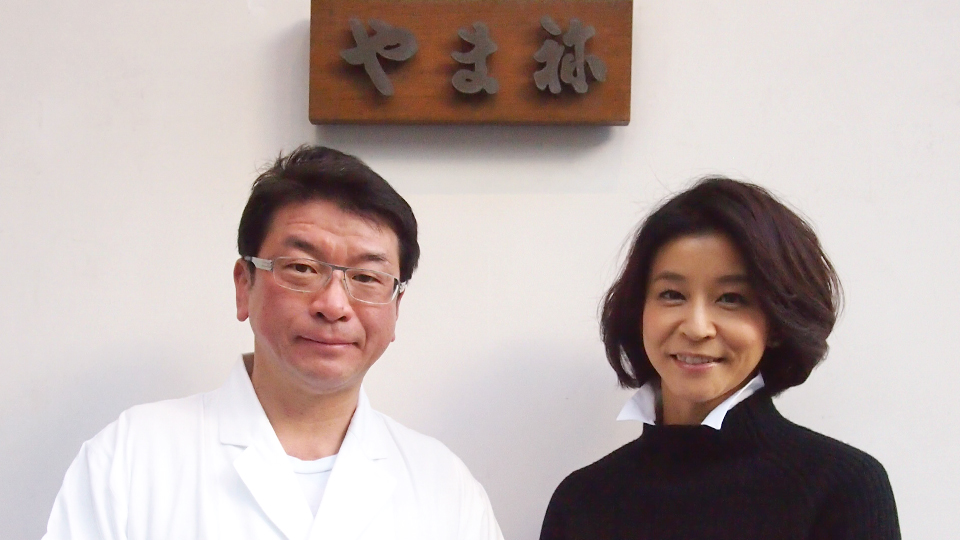 GINZA CONNECTIVE VOL.40
Atsushi Yamane×Chisako Takashima
2015.02.13
An interview series featuring Ginza people in conversation with violinist Chisako Takashima. With a special fondness for Ginza, where she has many memories from both her professional and private life, Takashima explores Ginza from various dimensions with her guests. In this volume, she welcomes Mr. Atsushi Yamane, CEO of Yamane, a high-class Japanese restaurant specializing in blowfish from 1935 (Showa 10).
Striving to become a restaurant with a warm, homelike atmosphere: offering the hospitality that welcomes customers as family
Takashima

As much as I would love to bring my family to Yamane, having seen the beautiful interior, I feel reluctant to have a family dinner here. With only private rooms, I would suppose that most of your customers come with their clients.

Yamane

It is true that many people come for business purposes, but families are very welcome. My parents had always said that they wanted to make our restaurant in Ginza a warm, homelike place. We have strived to offer the kind of hospitality that makes our customers to feel relaxed once they arrive at Yamane and we hope to continue this.

Takashima

Oh, but our little one is still very young.

Yamane

That is no problem at all. Our prefixed lunches start at around 1,500 yen when the blowfish is out of season. Please don't hesitate to come with your family.

Takashima

I think it might work. What would you recommend?

Yamane

Sashimi, definitely. I would recommend the blowfish course. Preparing blowfish requires time, so we ask our customers to decide on which course they will be having at the timing of their booking.

Takashima

Wonderful. I would really love to come one day.
Hoping to conserve local festivals and business traditions, as a resident of Ginza
Takashima

Before we close, may I ask you about your feelings for Ginza?

Yamane

I was born in Akasaka, but was brought up in Ginza and still live here. I have seen how it has changed over the years.

Takashima

It is so incredible that you have been living in Ginza all this time!

Yamane

Well, this area of Higashi-Ginza is one of the areas with the most offices in Ginza. However, the crowds may change if the Olympic Village is built in areas around Tsukiji when the Tokyo Olympics are held. This neighborhood will become full of people and we can enhance the security of the area accordingly.

Takashima

Do you have any special emotions for Ginza as a resident?

Yamane

I believe that Ginza is the kind of town that will evolve on its own. As residents, we can take good care of the network that we have and preserve local traditions, such as festivals, as well as business traditions that allow us to enjoy running our businesses. We can continue what we can, little by little.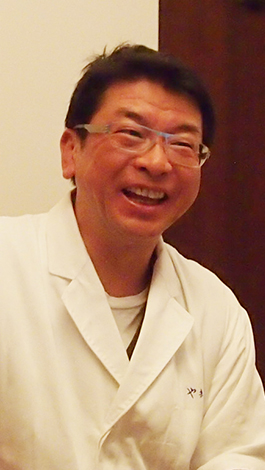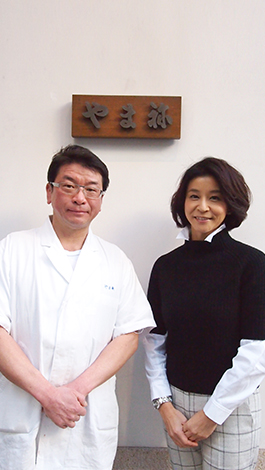 Chisako Takashima
Violinist. Takashima started taking violin lessons from the age of 6. After a successful career abroad, she moved her home base to Japan, where she currently performs in concerts across the country. Highly noted for her character in TV and radio appearances, she has currently opened up her career to more diverse fields with an unchanged focus on her profession.
Official website of Chisako Takashima
小仲 正也
Fourth CEO ofYamane. After being graduated from college, Yamane was trained at a restaurant specializing in blowfish and acquired a blowfish license.
He was brought up in Ginza from a very young age and continues to live in Ginza today. As the blowfish is in season from December to February, he is completely focused on his work during the wintertime. He used to play rugby but abandoned the sport after an injury. He currently enjoys playing golf.
Yamane website
Written by Mizuho Takahashi; Place of interview: Yamane

Area linksInquiriesTerms of Use
System RequirementsAbout Us
© Ginza Information Management