GINZA CONNECTIVE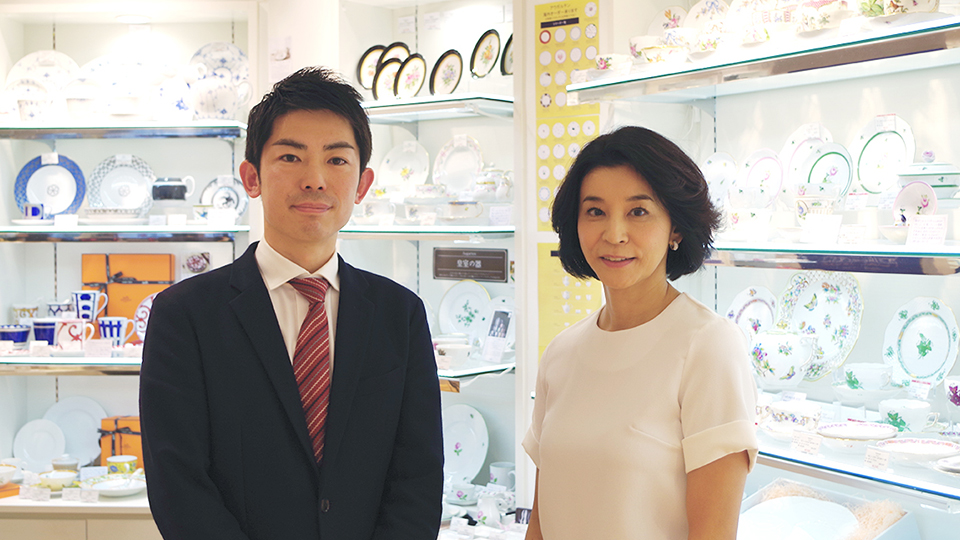 GINZA CONNECTIVE VOL.54
Noriyuki Tsuji×Chisako Takashima
2016.05.09
An interview series featuring Ginza people in conversation with violinist Chisako Takashima. With a special fondness for Ginza, which holds many memories both from her professional and private lives, Takashima explores Ginza from various dimensions with her guests.In this volume, she welcomes Mr. Noriyuki Tsuji, CEO of Noble Traders Co, Ltd., importer and retailer of Western ceramics.
From European to Japanese tableware. Overwhelmed by the careful handwork of artisans
Takashima

What is your favorite brand?

Tsuji

That is a difficult question. I would say Augarten, from Austria. It is the second oldest ceramic manufacturer in Europe, celebrating its 300th anniversary next year. We have been importing and selling their products as their sole agent in Japan since 2013. The manufactory developed under the protection of the Habsburg family and is know to enjoy fans in the Japanese imperial family. The manufactory is located on the premises of the Palais Augarten, which also hosts the Vienna Boys' Choir's dormitory.

Takashima

I guess you have been to the Augarten porcelain factory, as well.

Tsuji

Yes. There are only less than thirty artisans working at the factory, of which only ten people are porcelain painters. They have no mass production lines and their traditional craftsmanship has been passed down among a very small number of people. They gave fans worldwide. Witnessing the careful handwork in person, I was so overwhelmed that I had goose bumps. I find Augarten tableware wonderful as a consumer, too. This means that good products are good.

Takashima

I can understand how impressive seeing artisans at work can be. How wonderful.

Tsuji

We have also been increasing items made in Japan, under the new concept "Rediscover Japan". We originally carried only a few traditional craftwork, including Edo Kiriko glassware, Wajima lacquer ware and Arita porcelain, but now we have expanded our lineup to around fifty brands. The "Mt. Fuji Glass" manufactured by Tajima Glass, an Edo Kiriko glassware manufacturer, was awarded the Japan Tourism Agency Director-General Prize in the Japan Souvenir Grand Prix 2015, hosted by the Japan Tourism Agency under the Ministry of Land, Infrastructure and Transportation. Now a very popular item, we have customers waiting a month for it.

Takashima

That long! When you have a close look at it, you can see that the smallest details, including the troughs and craters, have been reproduced. Artisan work is really impressive.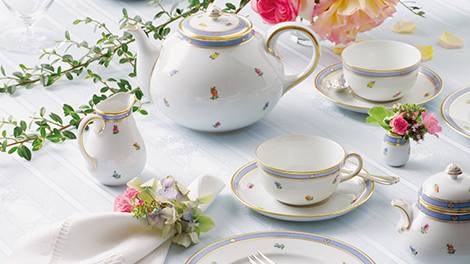 Augarten "Biedermeier"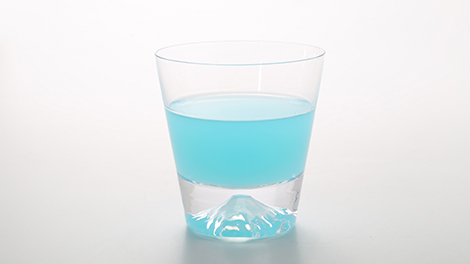 Mt. Fuji Glass
世界が憧れる街・銀座で地域に根差した存在になりたい
Takshima

In this time of rapid change, how would you hope Ginza to be? Before we conclude, please tell me about your passion for Ginza.

Tsuji

In Ginza, home to many long-established companies, our company is still a newcomer. I don't believe we will be able to continue to do business here if we do not become rooted in the local community. I would first hope to become a store that is well known not among our customers but also among the people who run businesses here. I hope that in the future, we can have people saying "Let's go by Le Noble while we're in Ginza."

Takashima

You mentioned earlier that your father had also dreamt of having a store in Ginza

Tsuji

えYes. I think Ginza is an attractive location for many people worldwide. When I tell my overseas counterparts that we opened a store in Ginza, they usually say, "Oh! Ginza!" It is one of those moments when I renew my recognition that Ginza is famous all over the world.

Takashima

So, Ginza enjoys the world's attention.

Tsuji

I believe so. I think that in Ginza, we will not be called "successful" until we have been in business for thirty, forty years or even a century. Having Ginza in the global spotlight is very encouraging for those of us running businesses in here. I hope that Ginza will always have that sparkle.

Takashima

I look very much forward to Le Noble's future developments in Ginza! Thank you very much for your time.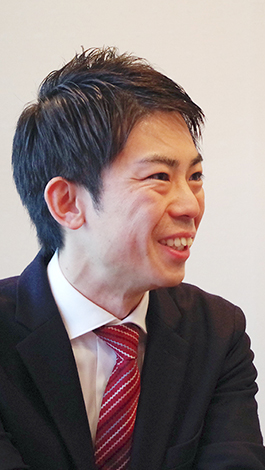 Chisako Takashima
Violinist. Takashima started taking violin lessons from the age of 6. After a successful career abroad, she moved her home base to Japan, where she currently performs in concerts across the country. Highly noted for her character in TV and radio appearances, she has currently opened up her career to more diverse fields with an unchanged focus on her profession.
Chisako Takashima Official Website
Noriyuki Tsuji
CEO of Noble Traders Co, Ltd. Tsuji joined a catalog retailer after being graduated from university. He left the company to study in the U.K. and jointed Noble Traders Co, Ltd. in 2010. He travels abroad to purchase merchandise three or four times every year. He enjoys visiting small studios in different countries of the world and strolling through towns keeping an eye out for interesting ad copies.
Written by: Mizuho Takahashi; Place of interview: Le Noble Ginza Store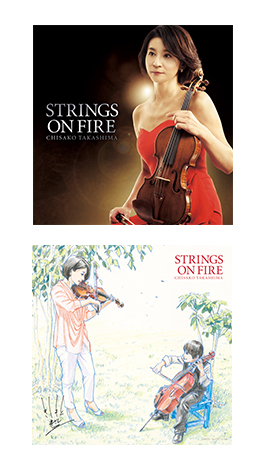 Strings on Fire Chisako Takashima's new album is available in stores!
Finally released! Chisaka Takashima's long-awaited new album, Strings on Fire. A compilation of 12 tunes: 3 originals, including "Some Day, Just the Two of Us," a duet with the cello, played by her second son (age 6), and other classical standards.
Featuring special album cover art drawn by Masashi Kishimoto, author of the popular manga NARUTO.
Celebrating the 20th anniversary of "true" violinist Chisako Takashima, opening new frontiers with the second album released under her new record label.
Visit Chisako Takashima's official website for more information.

Area linksInquiriesTerms of Use
System RequirementsAbout Us
© Ginza Information Management