GINZA CONNECTIVE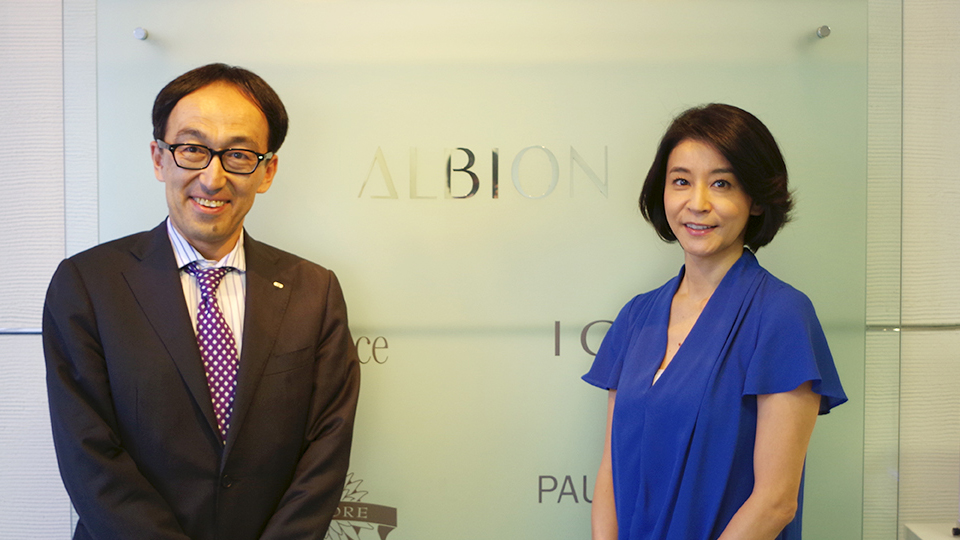 GINZA CONNECTIVE VOL.55
Shoichi Kobayashi×Chisako Takashima
2016.06.01
An interview series featuring Ginza people in conversation with violinist Chisako Takashima. With a special fondness for Ginza, which holds many memories both from her professional and private lives, Takashima explores Ginza from various dimensions with her guests.In this volume she welcomes Mr. Shoichi Kobayashi, President and CEO of ALBION co., ltd, a luxury cosmetics manufacturer.
A corporate philosophy valuing the venturing spirit and people
Takashima

You are very selective about what goes into your products.

Kobayashi

Yes that is an aspect that we cannot compromise. Our company owns 30,000 square meters of field in Shirakami in Akita Prefecture where we organically grow plants from which we extract the essences we use in our products ourselves. We use a special variety of Job's tears called Kitanohato, which is grown in Hokkaido, as the main ingredient of the Skin Conditioner.

Takashima

Will you continue your pursuit of developing fascinating products?

Kobayashi

We certainly will. Sri Lanka has a rich source of medicinal plants, which we seek to harness as cosmetics ingredients. We have established the Institute of Traditional Plants in collaboration with Tokyo University of Agriculture to study indigenous plants.

Takashima

In your various endeavors, I am sure that you have experienced both success and failure. And yet, you have fearlessly continued to pursue new possibilities.

Kobayashi

We have experienced many failures, but when a product fails, all we have to do is stop. We are determined to continue to explore new ideas, including experimenting with new ingredients and technologies.

Takashima

Speaking of challenges, I have been told that you also run a daycare center called "Kuukids," which is a unique undertaking among cosmetic manufacturers.

Kobayashi

Our company employs around 2,000 people in the beauty department who are the source of our corporate strength. We started an in-house daycare center in 2009 for women who wish to continue working after marriage or giving birth. Our services are available not only to our employees but also to neighboring companies and local residents. We are open until 9:00 pm from Monday to Sunday, including holidays, in order to support working mothers. We hope to be of some help to working mothers.

Takashima

You take very good care of people.

Kobayashi

We are seeking to use plant ingredients from Madagascar, which is an extremely poor country where only 45 percent of the children can go to school. In our hope to make a contribution to the local people, instead of just enjoying wealth on our side, we have donated school buildings to the local elementary school and junior high school. Hopefully, these schools can foster new human resources.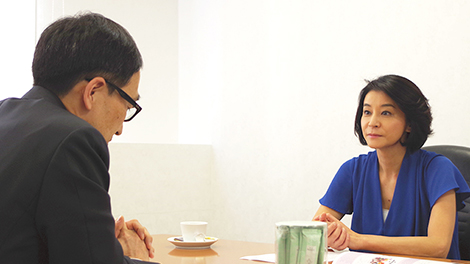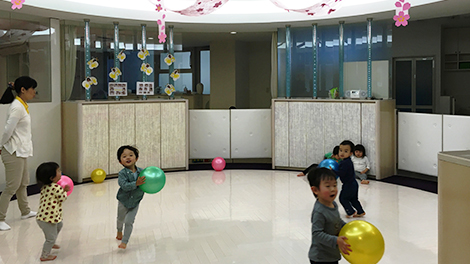 Kuukids
Hoping that Ginza will continue to pursue innovation while observing traditions
Takashima

Before we close, could you please tell me about your passion for Ginza.

Kobayashi

What makes Ginza so wonderful is its wealth of long-established businesses. Ginza is also special because it is home to many specialty stores, such as hat shops and tailors, that cannot be found in other towns. In an era of drastic change, I would expect it to be very challenging for long-established businesses to stay in business, but I strongly hope that they will. That is why I hope that they will continue to pursue new challenges while observing traditions. Without innovation, traditions cannot be conserved. Mere repetition will only invite decline.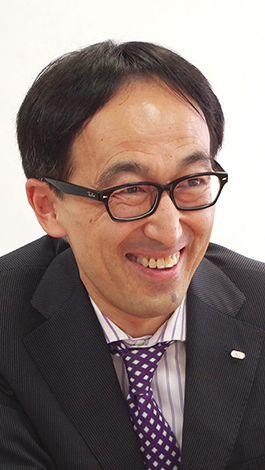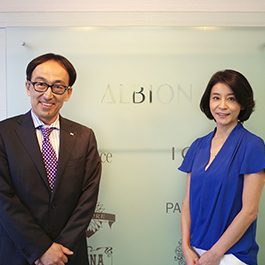 Chisako Takashima
Violinist. Takashima started taking violin lessons from the age of 6. After a successful career abroad, she moved her home base to Japan, where she currently performs in concerts across the country. Highly noted for her character in TV and radio appearances, she has currently opened up her career to more diverse fields with an unchanged focus on her profession.。
Chisako Takashima official website
Shoichi Kobayashi
ALBION co., inc. Born in Tokyo in 1963, Kobayashi joined Seibu Department Stores, Ltd. after being graduated from Keio University. He joined ALBION co., inc. in 1988 and assumed the position of President and CEO in 2006. In 2014, he was appointed Visiting Professor at the Tokyo University of Agriculture.
Written by Mikiko Okai; Place of interview: ALBION Headquarters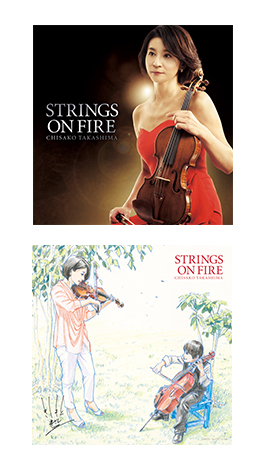 Strings on Fire Chisako Takashima's new album is available in stores!
Finally released! Chisaka Takashima's long-awaited new album, Strings on Fire.
A compilation of 12 tunes: 3 originals, including "Some Day, Just the Two of Us," a duet with the cello, played by her second son (age 6), and other classical standards.
Featuring special album cover art drawn by Masashi Kishimoto, author of the popular manga NARUTO.
Celebrating the 20th anniversary of "true" violinist Chisako Takashima, opening new frontiers with the second album released under her new record label.
isit Chisako Takashima's official website for more information.

Area linksInquiriesTerms of Use
System RequirementsAbout Us
© Ginza Information Management