GINZA CONNECTIVE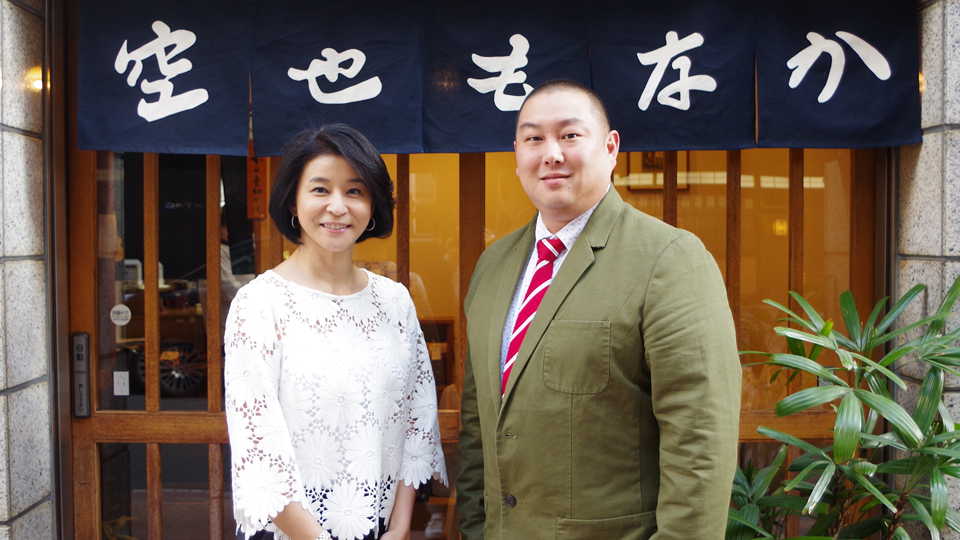 GINZA CONNECTIVE VOL.66
Hikoyuki Yamaguchi×Chisako Takashima
2017.05.01
An interview series featuring Ginza people in conversation with violinist Chisako Takashima. With a special fondness for Ginza, which holds many memories both from her professional and private lives, Takashima explores Ginza from various dimensions with her guests.In this volume, she welcomes Mr. Hikoyuki Yamaguchi, fifth-generation owner of Kuya, the long-established Japanese wagashi (Japanese confectionaries) store famous for Kuya-monaka.
Introducing the charm of anko through Sorairo, a new brand.
Takashima

After you assumed the post of fifth-generation owner, you launched "Sorairo." What motivated you to start a new business?

Yamaguchi

In 2011, when I launched Sorairo, I sensed stagnation in the wagashi industry as a whole. Against this backdrop, I felt a strong desire to have people rediscover wagashi, traditional Japanese food culture and to engage in the branding of anko. However, I felt no need to change Kuya, so I ended up spontaneously launching a new business.

Takashima

So it was spontaneous (laughs). What is your lineup?

Yamaguchi

When I launched Sorairo, I wanted to include the dorayaki in our product lineup since we do not carry it at Kuya. The dorayaki is widely known even among foreigners as Doraemon's favorite snack. Therefore, I thought it would be an effective way to introduce anko to the world. That is how our dorayaki, Taiyo (sun) was born.
Our other products are also named after objects in the sky, in line with the store name Sorairo (meaning "color of the sky" in Japanese) – for example, Tsuki (moon), which is a sandwich cookie with anko filling, and Hoshi, anko in jam bottles.

Takashima

How creative and novel! What are your plans for the future?

Yamaguchi

We don't really have long-term plans, since we have rather been following inspiration. However, I do feel that there remains a dominant image that "wagashi should be enjoyed with Japanese tea" or that "wagashi is super high-end because it is supposed to served at traditional tea ceremonies." I would like to go beyond conventional thinking to produce more modern products that can be enjoyed by a wider audience. I hope to continue to be involved in communicating to the world that Japanese confectionaries, are a part of our gastronomic culture, which we take great pride in.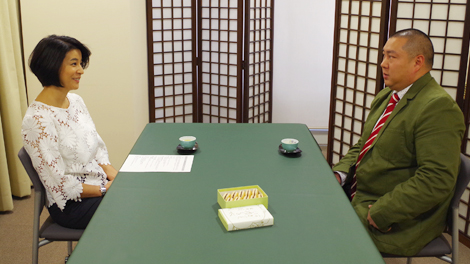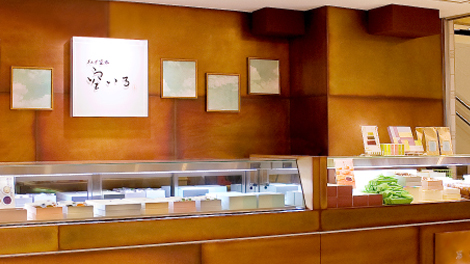 Sorairo, TOKYO Me+ store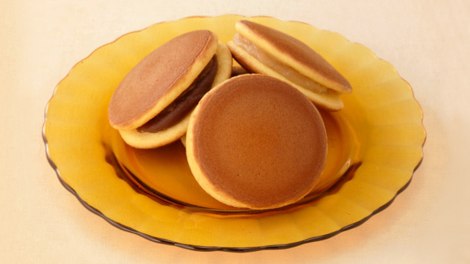 Taiyo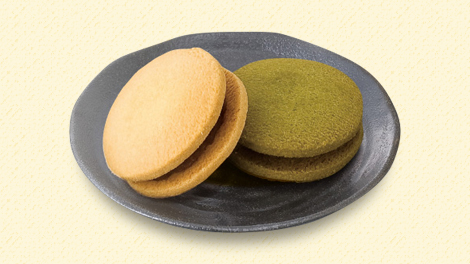 Tsuki
Always a part of Ginza's landscape, a mixture of tradition and innovation
Takashima

You are currently a member of Ginminkai, an association of young business owners in Ginza, right?

Yamaguchi

Yes, I am currently a member of the Public Relations Division of Ginmikai. We serve as guides at large community-wide events such as the Ginza Yanagi Matsuri and the Tokyo Marathon because many people cannot find their way through the maze of temporarily closed streets. It is a great pleasure to be able to contribute to Ginza through activities other than business activities.

Takashima

Before we close, please tell me about your passion towards Ginza.

Yamaguchi

Although I do not live in Ginza, I have had a very close relationship with Ginza since I was very young During the thirty or more years that I have known it, the townscape has evolved and many stores have changed, but long-established stores have also stayed in business over the years. I believe that it will always be a mixture of tradition and innovation. I hope that Kuya will always remain a part of Ginza's townscape.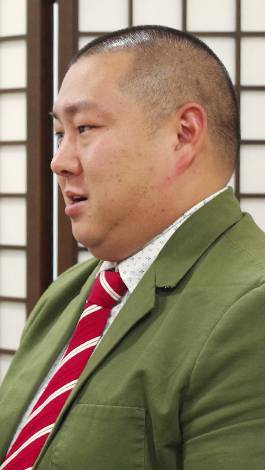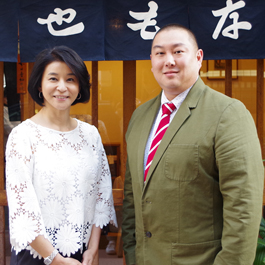 Chisako Takashima
Violinist. Takashima started taking violin lessons from the age of 6. After a successful career abroad, she moved her home base to Japan, where she currently performs in concerts across the country. Highly noted for her character in TV and radio appearances, she has currently opened up her career to more diverse fields with an unchanged focus on her profession
Chisako Takashima official website
Hikoyuki Yamaguchi
Born in Tokyo in 1979. Yamaguchi joined The Daiei, Inc. after being graduated from Keio University. After three years of employment, he joined Kuya in 2006. From the following year, he gained experience manufacturing confectionaries in the store factory while also attending Ecole de Patisserie de Tokio. He currently manages the business. In 2011, he launched the new brand, Sorairo. He enjoys active weekends playing baseball and tennis among other sports. He hosts "Anko-man Night" an event inviting his colleagues in Ginza to enjoy confectionaries and alcohol with music.
Written by Hiroko Yoda; place of interview: Ginza Echigoya meeting room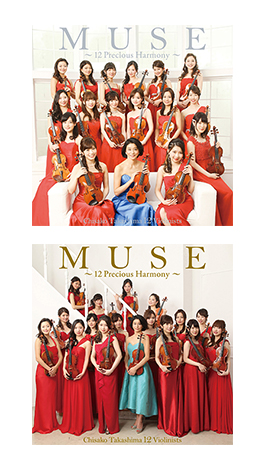 Released! A new album by Chisako Takashima 12 Violinists: MUSE -12 Precious Harmony-
Chisako Takashima 12 Violinists have released their first album in four years: MUSE -12 Precious Harmony-.
This diverse album celebrates the 12 Violinists' tenth year with many classical numbers.
With three original pieces, including "SPLASH!!!," a novel number written and co-performed by Sukimaswitch, the album comprises twelve numbers.
Click here for details, including information on individual numbers.

Area linksInquiriesTerms of Use
System RequirementsAbout Us
© Ginza Information Management