GINZA CONNECTIVE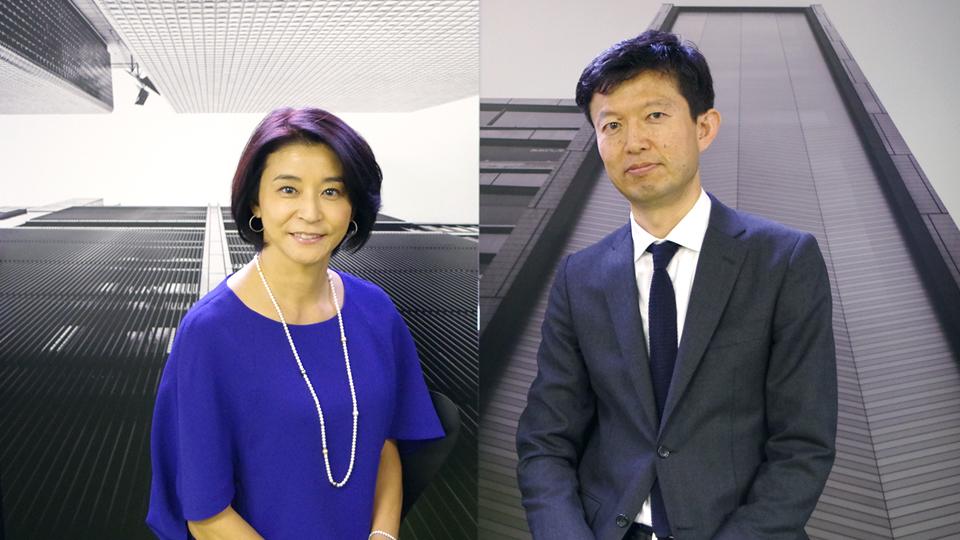 GINZA CONNECTIVE VOL.67
Daisuke Nagano×Chisako Takashima
2017.06.01
An interview series featuring Ginza people in conversation with violinist Chisako Takashima. With a special fondness for Ginza, which holds many memories both from her professional and private lives, Takashima explores Ginza from various dimensions with her guests.In this volume she welcomes Mr. Daisuke Nagano, President and CEO of Sony Enterprise Co., Ltd., the company managing Sony Building, which closed for reconstruction at the end of March.
From Ginza to the world
Takashima

Fifty years ago when Sony Building was first built in 1966, what was your corporate situation?

Nagano

The year 1966 is just before Sony's original Trinitron color television was released, so it was before Sony belonged to the world. The building was constructed before we became the world's Sony, but it wouldlater be our hub for releasing from Ginza symbolic products of the times including the WALKMAN and PLAYSTATION.

Takashima

Sony expanded out to the world from Ginza.

Nagano

Yes. That is why Ginza is a very significant place for Sony. Furthermore, it is essential that we are located on the Sukiyabashi Crossroad.

Takashima

That location?

Nagano

It is unique. It is very difficult to find a place in Tokyo that is open on three sides. Most places only open out to two streets.

Takashima

That is true. Three sides…

Nagano

There is one more feature that is often unnoticed.

Takashima

What may that be?

Nagano

Sony Building is connected to Nishi-Ginza Parking.

Takashima

I knew that! I am a great fan of Nishi-Ginza Parking!

Nagano

If we were to let go of such a perfect location, we would never find anything like it again.

Takashima

That is something you must hold on to.

Nagano

Yes, it is.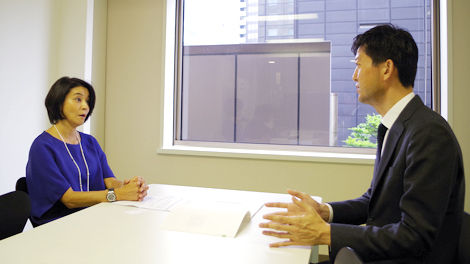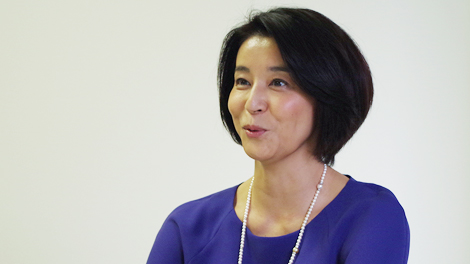 Creating a public space is our way of thanking Ginza
Takashima

I am sure no one imagined that the building would become a park fifty years later.

Nagano

Fifty years ago, Sony only sold electronics. Now, we do movies, music, finance and even insurance.

Takashima

The next fifty years may bring even more change.

Nagano

Yes. It is quite possible that our business may evolve with the changing times. If we built a showroom, then we would be limiting our possibilities of welcoming new business. That is why flexibility will be an important feature of the new Sony Building.

Takashima

Of course. Who knows what the future may bring?

Nagano

Because the future is unpredictable, we will leave a "wide margin."

Takashima

A margin?

Nagano

Yes. Creative people can write in the margin – they will endeavor to fill it with ideas. If we have enough margin, we will have the capacity to address the unexpected.

Takashima

I see your point.

Nagano

Also, with the times changing at a very high pace, we are still exploring what kind of structure or system would be able to accommodate such speed.

Takashima

……You know, I have just hit on an idea that would be exciting to do in the new park.

Nagano

Now, that certainly came out of the blue (laughs). Or, have you been thinking about it all this time?

Takashima

Yes, I was – in secrecy.

Nagano

Please let me hear your idea.

Takashima

A tiger. You could keep a tiger.

Nagano

A tiger!?

Takashima

You could keep a white tiger in a large transparent cage. Wouldn't it be exciting to be able to see a tiger in Ginza?

Nagano

That certainly is novel…

Takashima

You would be able to see the tiger from three sides. Wouldn't that be amusing? If you had a transparent floor, you would even be able see its stomach.

Nagano

Creating a public space after demolishing Sony Building is our way of saying "thank you" to Ginza. Therefore, if visitors to Ginza really "must" see a tiger in Ginza, it just may come true (laughs).

Takashima

That is something to look forward to (laughs). I will keep my fingers crossed.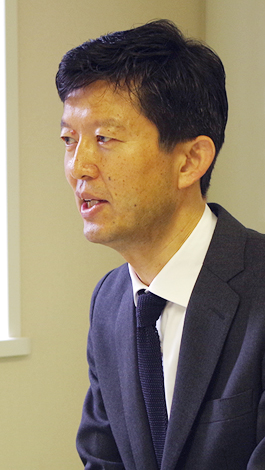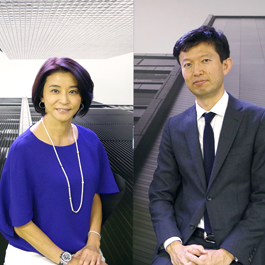 Chisako Takashima
Violinist. Takashima started taking violin lessons from the age of 6. After a successful career abroad, she moved her home base to Japan, where she currently performs in concerts across the country. Highly noted for her character in TV and radio appearances, she has currently opened up her career to more diverse fields with an unchanged focus on her profession
Chisako Takashima official website
Daisuke Nagano
Nagano joined Sony Corporation in 1992. He assumed the position of spearheading the Ginza Sony Park Project in 2016, after working in marketing, business strategy and the CEO office. For further promotion of the Project, he became President and CEO, Chief Branding Officer of Sony Enterprise Co., Ltd. in April 2017.
Written by Kyosuke Akasaka; Place of interview: Ginza Sony Park Project Office, Sony Corporation
Mezamashi Classics with friends~Best vocalist~
Celebrating the 20th anniversary of Mezamashi Classics with new recordings by Mezamashi Classics ensemble and the best vocalists in Japan.
Click here for details, including information on individual numbers.

Area linksInquiriesTerms of Use
System RequirementsAbout Us
© Ginza Information Management