GINZA CONNECTIVE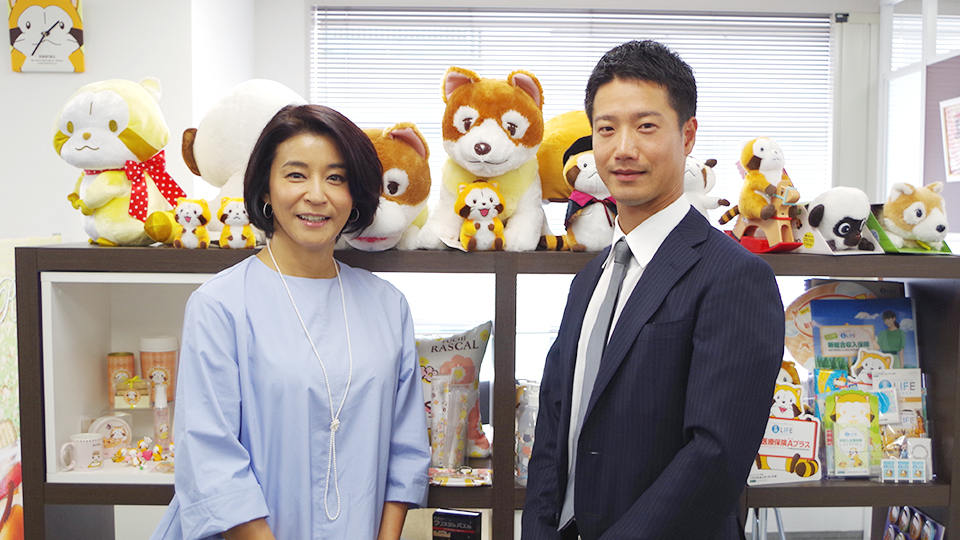 GINZA CONNECTIVE VOL.68
Shuichi Motohashi× Chisako Takashima
2017.07.03
An interview series featuring Ginza people in conversation with violinist Chisako Takashima. With a special fondness for Ginza, which holds many memories both from her professional and private lives, Takashima explores Ginza from various dimensions with her guests.In this volume, she welcomes Mr. Shuichi Motohashi of the Merchandising Department of Nippon Animation Co., Ltd., which has created many popular anime productions, including the World Masterpiece Theater series and Chibi Maruko Chan.
Forty-year-old Rascal, a best-seller today
Motohashi

Another unchangingly popular works is Rascal.

Takashima

Today? I wonder why.

Motohashi

It has been forty years since Rascal was first aired on TV. When LINE came out, we decided to create an original series of stamps and Rascal was named among the candidate characters.

Takashima

I see.

Motohashi

The problem was that LINE stamps needed to represent emotions, but the original Rascal character did not express his emotions.

Takashima

That must have been challenging.

Motohashi

Yes. To give Rascal the functions of a LINE stamp, we decided to deform him.

Takashima

That must have been one great decision to make!

Motohashi

We came up with a very expressive two-head Rascal.

Takashima

I see.

Motohashi

We have so far released our thirteenth Rascal series and every new series has ranked first.

Takashima

I purchase Rascal stamps too! I am a great fan of Rascal!

Motohashi

Thank you. The stamps are not only popular among those in their 30s and 40s who are familiar with the anime, but are also purchased by teenagers and young people in their 20s.

Takashima

That is interesting. We can never tell what may occur out of the blue.

Motohashi

Yes, that was unexpected.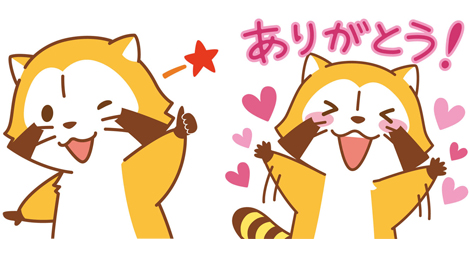 「あらいぐまラスカル」 © N.A.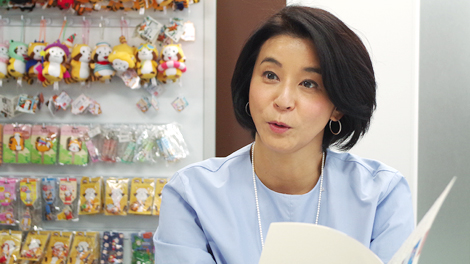 The Ginza brand is supported by its attractive people
Takashima

Why is your office in Ginza?

Motohashi

Our headquarters are located in Tama, so we don't really need an office in Ginza.

Takashima

But you chose to have one.

Motohashi

Yes. When I asked my father why, I was told that my grandfather liked "No. 1" in everything.

Takashima

Do you mean that you have an office in Ginza because Ginza is No.1?

Motohashi

So I have heard (laughs).

Takashima

He must have been a stylish thinker.

Motohashi

Yes. And as a result, we have been able to connect with people in Ginza and create new products.

Takashima

New products?

Motohashi

The Ginza guidebook is one of them. It was originally made for travelers from overseas. The characters from Chibi Maruko Chan teach the reader Japanese rules and manners.

Takashima

(Looking at the guidebook) This is adorable! Letting anime characters speak the works is an effective way of communicating messages.

Motohashi

Yes. The characters from Chibi Maruko Chan are all very outspoken, so in the guidebooks, we have them finding people doing the wrong thing and advising them how things are done in Japan.

Takashima

I see.

Motohashi

I should also mention…

Takashima

Yes?

Motohashi

Maruko-chan and her family and friends are dressed more nicely than usual because they are visiting Ginza.

Takashima

You are right! (laughs)

Motohashi

They were drawn exclusively for the guidebooks.

Takashima

What a luxurious guidebook!

Motohashi

Other new engagements include our collaboration with Ginza Matsuzaki Senbei to make "Shamido" crackers with pictures of Chibi Maruko Chan painted on them and joining hands with Ginza Natsuno, specializing in Japanese tableware, to make chopsticks featuring Rascal.

Takashima

This is cute too.

Motohashi

This could not have been accomplished were it not for our office in Ginza.

Takshima

I see. By the way, what do you think makes Ginza so attractive?

Motohashi

I would say "the people". This is something I strongly feel watching the young executives that I have become acquainted with through "Ginmikai," an association of young business owners in Ginza. Each member has his own charm. I believe Ginza's beauty comes from the glittering people who work here.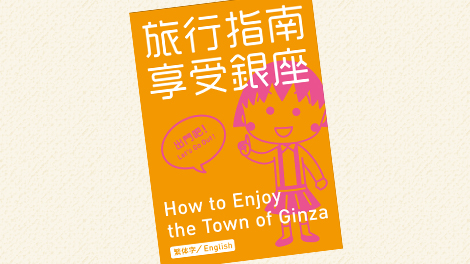 「銀座ガイドブック」 ©S.P/N.A.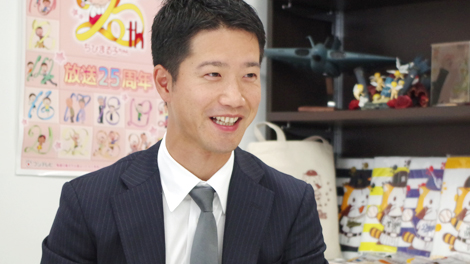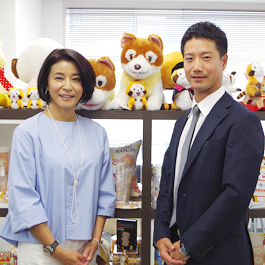 Chisako Takashima
Violinist. Takashima started taking violin lessons from the age of 6. After a successful career abroad, she moved her home base to Japan, where she currently performs in concerts across the country. Highly noted for her character in TV and radio appearances, she has currently opened up her career to more diverse fields with an unchanged focus on her profession
Chisako Takashima official website
Shuichi Motohashi
Born in Tokyo in 1984. After being graduated from university, Motohashi joined Nippon Animation Co., Ltd. after working for a real estate company. He currently belongs to the Merchandising Department. He is the grandson of Koichi Motohashi, founder of the company. He has a passion for golf that has developed to a level exceeding that of a hobby.
Nippon Animation Co., Ltd.
Written by Kyosuke Akasaka; Place of interview: Nippon Animation Co., Ltd.
Mezamashi Classics with friends~Best vocalist~
Celebrating the 20th anniversary of Mezamashi Classics with new recordings by Mezamashi Classics ensemble and the best vocalists in Japan.
Click here for details, including information on individual numbers.

Area linksInquiriesTerms of Use
System RequirementsAbout Us
© Ginza Information Management