GINZA CONNECTIVE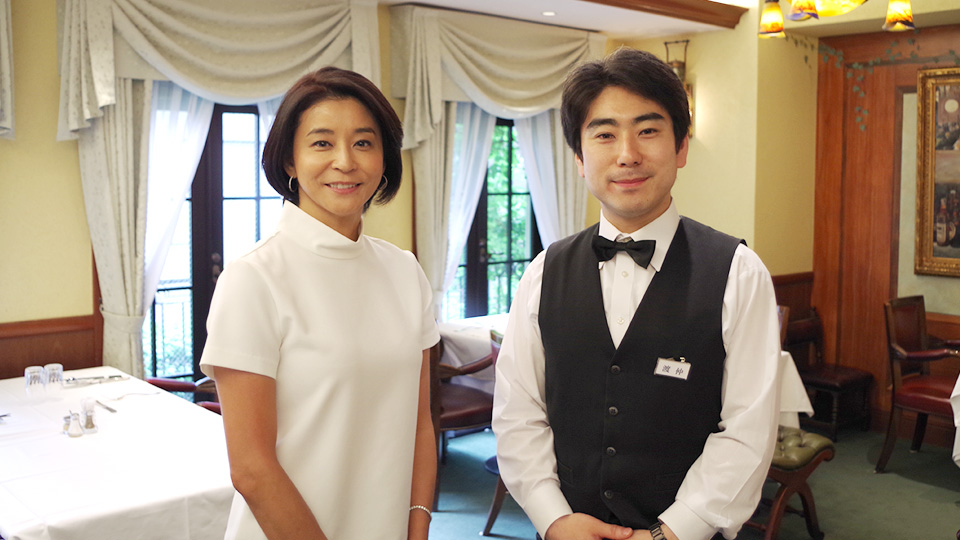 GINZA CONNECTIVE VOL.69
Shinpei Tonaka×Chisako Takashima
2017.08.01
An interview series featuring Ginza people in conversation with violinist Chisako Takashima. With a special fondness for Ginza, which holds many memories both from her professional and private lives, Takashima explores Ginza from various dimensions with her guests.In this volume she welcomes Mr. Shinpei Tonaka, Executive Director of Ginza Mikawaya, a long-established restaurant specializing in Yoshoku (洋食=Western food; Western-influenced cuisine).
The quintessence of Yoshoku is that it "goes well with white rice".
Takashima

I realized that you have reserved quite a lot of space between tables. It looks as though you could fit another table in that space.

Tonaka

We like to keep it spacious.

Takashima

That is so wonderful. It allows one to indulge in the luxury of a long-established restaurant.

Tonaka

Thank you.

Takashima

I find Yoshoku in Japan quite mysterious. It is after all, so Japanese…

Tonaka

Yes it is. French, Italian and German cuisine were all initially introduced to Japan as "Western cuisine." There was no distinction among the different origins. As the times changed, exotic cuisines came to be introduced to Japan in their authentic styles, as we know them today.

Takashima

So, Western cuisine developed in a unique way in Japan?

Tonaka

Yes. The names of the dishes which were first introduced to Japan in their original languages have evolved to sound Japanese, and the dishes themselves have also been arranged to accommodate Japanese preferences, so some foreign diners look surprised when they find that what they ordered is quite different from what they had imagined.

Takashima

Could you name an example?

Tonaka

A good example would be our chicken piccata. Piccatas come from Italy, but we serve our piccatas with demi-glace sauce, which is apparently not what a foreigner would expect, judging from the shock on their face (laughs)

Takashima

So, at the end of the day, Yoshoku is Western-style cuisine that goes well with white rice.

Tonaka

Yes. That's what I think is the quintessence of Yoshoku in Japan. I believe so and so do our employees. That's why we offer chopsticks and serve Japanese green tea. We also serve tsukemono (pickled vegetables) with rice.

Takashima

Yoshoku has become so widely accepted that today, everyone makes Yoshoku at home.

Tonaka

Yes. That is one of Ginza Mikawa's challenges – distinguishing what we serve from home-cooked meals.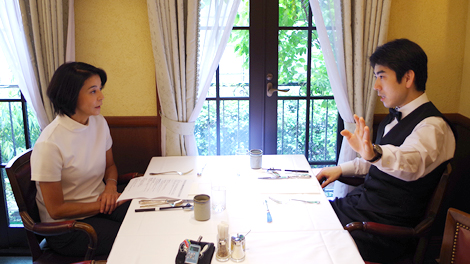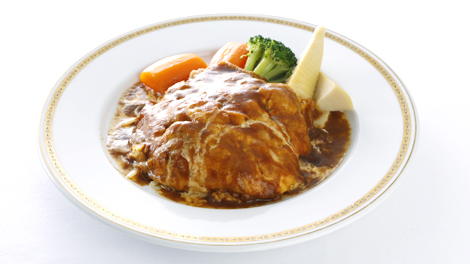 Chicken piccata
The one and only authentic Ginza – hoping that it will always keep its glamour.
Takashima

Japan has become a popular destination for more and more foreign tourists. Do you feel the impact in Ginza?

Tonaka

Yes. Ginza has been receiving an increasing number of inbound tourists, and depending on the day of the week, we find that half of the people walking on Ginza-dori are from overseas. Instead of enthusiastically welcoming or denying foreign customers, I prefer to remain the Ginza Mikawaya that we have always been, taking firm positive steps foward.

Takashima

Do you have an English menu?

Tonaka

Yes. That is one change we have made, thinking that without an English menu, not only our customers, but we would also be in trouble.

Takashima

Before we close, could you please tell me what you consider Ginza's charm?

Tonaka

Ginza has unique construction regulations that keep buildings from rising too high, so we can always look up to a spacious sky in the middle of Tokyo. With a passion for flowers, just the sight of a flower glittering in sunshine on a sunny day brightens up my heart.

Takashima

That is beautiful. I admire your mindset.

Tonaka

Thank you. There are many places named after "Ginza" but this is the one and only authentic Ginza. The power that Ginza has is indescribable. Its originality is close to that of Mt. Fuji, in the sense that you can't find the dignity and grandeur of Mt. Fuji elsewhere. I hope that Ginza will always be the glamorous town that it is, and Ginza Mikawaya is determined to continue work hard as a part of it.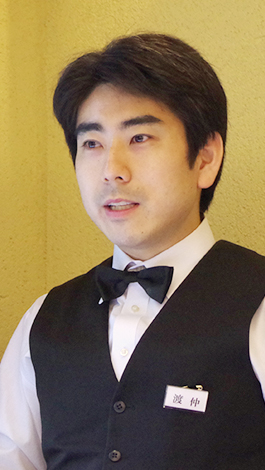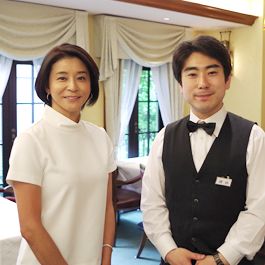 Chisako Takashima
Violinist. Takashima started taking violin lessons from the age of 6. After a successful career abroad, she moved her home base to Japan, where she currently performs in concerts across the country. Highly noted for her character in TV and radio appearances, she has currently opened up her career to more diverse fields with an unchanged focus on her profession
Chisako Takashima official website
Shinpei Tonaka
Born in June 1981. After quitting university, Tonaka joined a private company. He worked in sales for ten years and left the company to take over Ginza Mikawaya, founded by his grandfather. As fourth-generation owner, after his father, he hopes to repay his dear grandfather by celebrating Ginza Mikawaya's 100th anniversary. His favorite pastimes is appreciating flowers. He enjoys going to flower fields, where the beauty of the flowers makes him feel peaceful.
Written by Kyosuke Akasaka; Place of interview: Ginza Mikawaya
Mezamashi Classics with friends~Best vocalist~
Celebrating the 20th anniversary of Mezamashi Classics with new recordings by Mezamashi Classics ensemble and the best vocalists in Japan.
Click here for details, including information on individual numbers.

Area linksInquiriesTerms of Use
System RequirementsAbout Us
© Ginza Information Management