People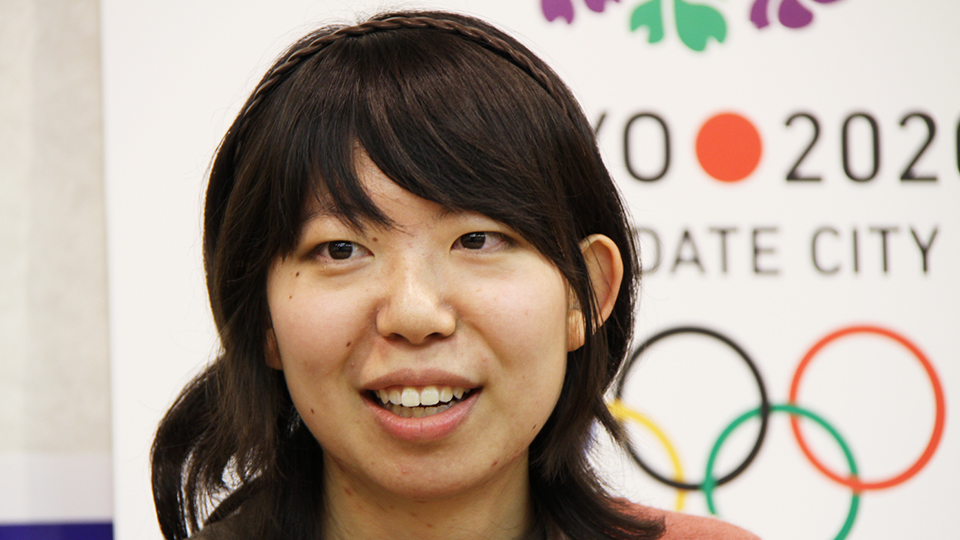 Ginza×People VOL.7
Ai Shimamine, Graduate Student at Tokyo University of the Arts
2013.01.17
Guests who are closely connected to Ginza are invited to this corner to talk freely about the appeal and future direction of Ginza, as seen from the outside. The seventh part in the GINZA×People series focuses on Ai Shimamine, currently a student at the Tokyo University of the Arts Graduate School. Ms. Shimamine designed the Tokyo 2020 Olympic Bid logo and is currently active as a promising young designer brimming with talent. Interestingly, it was Ginza that first helped her develop her brilliance. We asked her about the story behind the bid logo, her experience in the Ginza competition, and the dream she hopes to fulfill in Ginza.
I LOVE GINZA BECAUSE I AM ATTRACTED TO THINGS WITH TRADITION.
IT IS MY DREAM TO DESIGN THE WAKO SHOW WINDOW SOME DAY.
I never thought I would actually be chosen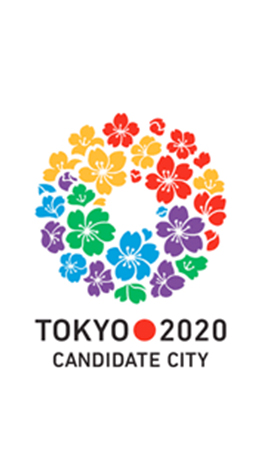 When I first heard about the Tokyo Olympic bid logo competition, it was during the busiest time of my entire 4 years at University. Not only did I have to work on my graduation product and had a recital for viola that I have been playing since I was young, but I also had to prepare for the Graduate School entrance examinations. And then there was the tight schedule — only 2 weeks until the competition deadline. But as I listened to the details of the competition, an image of a design started to form in my mind, and I felt I had to submit an entry. I guess I was highly motivated.
That said, I am a very timid person, so I never thought I would actually be chosen. When I heard the news, I was both happy and relieved.

The design is a wreath of cherry blossoms in five colors — the Olympic colors of red, blue, yellow and green as well as purple to represent Edo.
Cherry blossoms are our national flower that represents Japan and are loved by many. They also symbolize the Japanese spirit, as cherry blossom trees have been sent to countries around the world as a tribute to peace and friendship. The most important point about this logo is that it is a wreath. I once saw a scene in a foreign film where a wreath was laid on a grave and wondered about the meaning behind the gesture. When I looked it up, I discovered that wreaths carry a message of "coming back again." I took this concept and infused the hope that Japan will recover its vigor and courage through sports.
Winner of the Hatsuko Endo Award in the Ginza Space Design Student Competition
Ginza holds many memories for me as a place I often visited with my mom since I was little. The most memorable episode from Ginza is when I won the Hatsuko Endo Award in the Ginza Space Design Student Competition (ended in 2010) in 2008 when I was in my first year in University. The competition was for the students at six art colleges in Tokyo who would get to design the display space of a show window of a store in Ginza. I got to work with professionals and it was an extremely valuable experience. I had always dreamed of designing a show window. When I won the award I was so happy that I immediately called my mom.
The reason I submitted my entry to Hatsuko Endo is that the store's theme is European Esprit and I felt that this resonated with my own feelings. I love the word 'tradition,' and I felt I sensed tradition there. I interpreted the meaning of this theme even further in my own way and came up with the French word, 'champagne.' I felt that there was a common theme between the spirit of Hatsuko Endo wedding dresses including haute couture and the esprit of champagne making. I depicted a world view that featured dignified wedding dresses and fine, pale-colored champagne bubbles.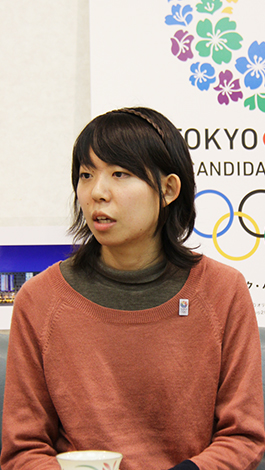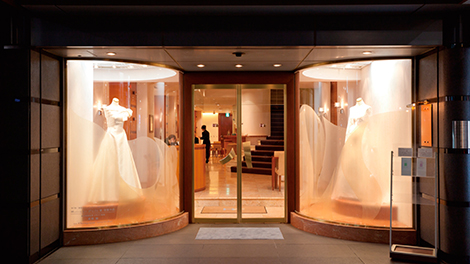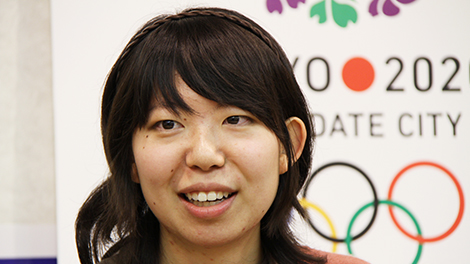 I want to create designs that touch people's hearts
I don't really remember it well myself, but apparently I was often seen drawing pictures from when I was very little. I guess really liked drawing. Then I enrolled in a junior high school devoted to the arts. When I first started there, I was not a particularly exceptional student or anything, because that school was where all the really outstanding students went.
But I worked desperately, asking my teachers whenever I had a question and generally working as hard as I could. I'm both shy and competitive (laughs).

Something I was told by a teacher in a university seminar really stuck with me — "Design is an answer, art is a question." I interpreted this as meaning that design is what is requested by society, while art raises questions for society. If 'society' means 'people,' then I hope to create designs that touch people's hearts. Of course everyone thinks differently, so it may be impossible to provide an answer that will be correct for everyone, but I think it is sufficient to just stick firmly to that path.
It is my dream to design the Wako show window some day.
I don't know if it was the scenery, the people, or something in the air, but whenever I would walk through Ginza with my mom as a child, I could always sense that it was a traditional place that has developed over many, many years. Even in my childish mind, I still felt that it had a distinctive charm that set it apart from other places. Of course I realize it's important to change with the times, but I don't want the charm of Ginza that I sensed as a child and the wonderful aspects of its people, things and events to change. I want to continue seeing the traditions of Ginza forever.
I believe that Wako's show window is one of those traditions. My mother always told me that there are many people who want to design that show window so badly that they would pay for it themselves. That's why, when I become a professional designer, it is my dream to design it someday.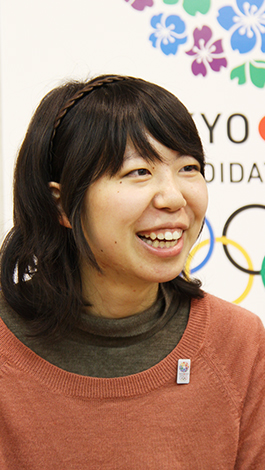 Ai Shimamine
Born in 1989. While in her 4th year at Joshibi University of Art and Design, she came into the spotlight when her design was chosen as the Tokyo 2020 Olympic and Paralympic Bid logo. She is currently a student at the Tokyo University of the Arts Graduate School and acts as an advisor to the Tokyo 2020 Olympic and Paralympic Bid Committee. She is a promising young designer with the natural aura of a college woman who says she "enjoys having lunch with friends in Ginza." She plays the viola in her free time.
Tokyo 2020 Olympic and Paralympic Bid Website
Writer: Interviewer/writer: Mikiko Okai  Interview location: Ginza Street Association

Area linksInquiriesTerms of Use
System RequirementsAbout Us
© Ginza Information Management