Shop & Restaurant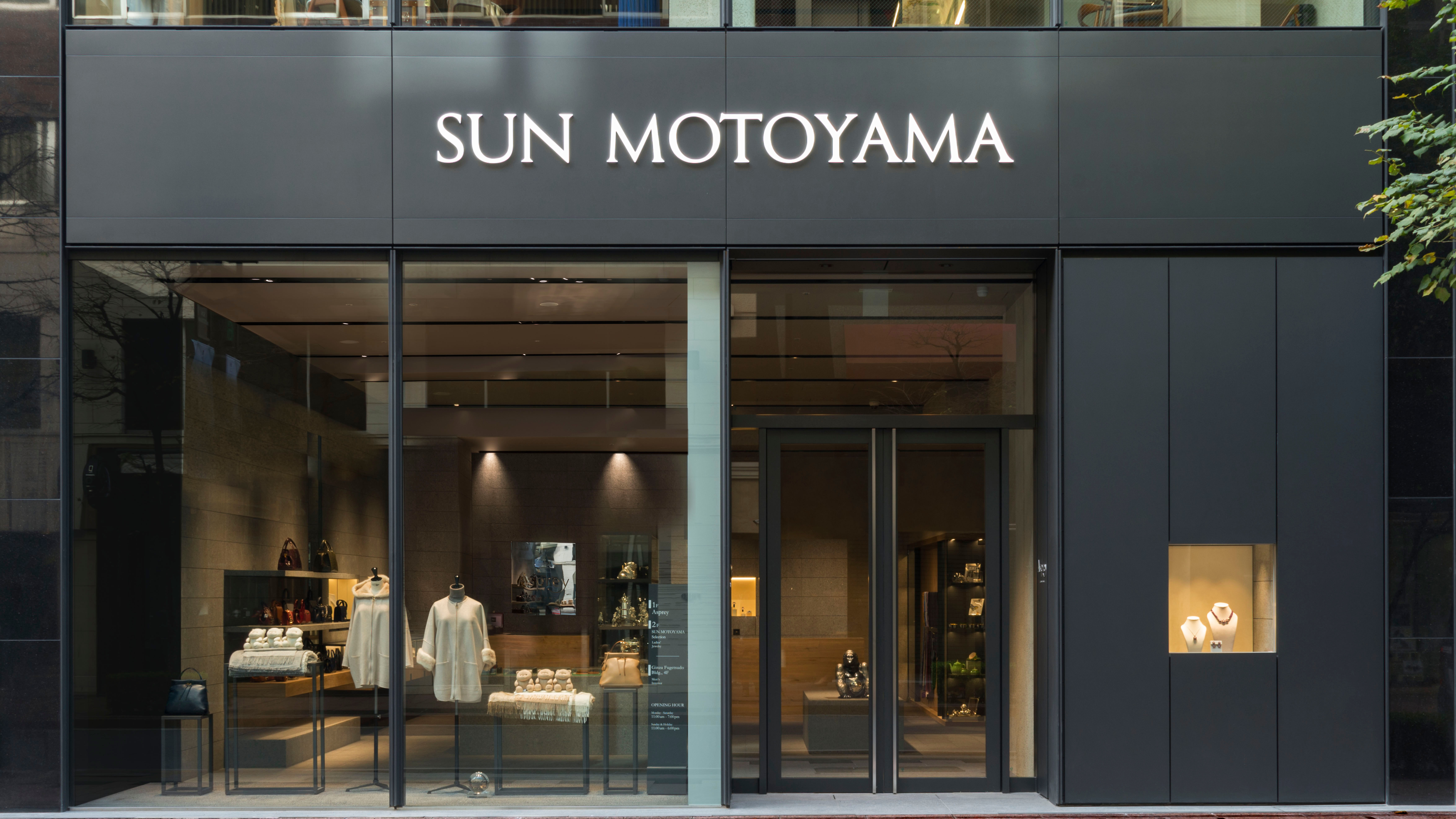 SUN MOTOYAMA Ginza
Sun Motoyama is a boutique that has continued for over half a century selecting and offering superb items from amongst top brands around the world based on our unique aesthetic sense.
In November 2017, the ladies' fashion and jewelry boutique of our Ginza main branch reopened in a new location with the completion of the Tokyo Ginza Asahi Building.
The 1st floor has a wide assortment of classic and modern products in the Asprey brand that was a purveyor to the British royal family (founded in 1781).
The 2nd floor has ladies' wear and jewelry from the Sun Motoyama Selection based on the theme of 'closets.'
We deliver creative designs and great hospitality to provide customers with a rich daily life.

Men's wear and interior decor will continue to be sold at the shop on the 4th floor of the Ginza Fugetsudo Bldg. (6-6-1 Ginza, Chuo-ku, 03-3573-0030).
Address
Tokyo Ginza Asahi Building
6-6-7 Ginza, Chuo City, Tokyo
Hours
Monday-Saturday 11:00-19:00
Sundays and public holidays 11:00-18:00
Holiday
Closed on the year-end through New Year holidays
Tel
03-3573-0003
web
NEWS
2017.10.06
【サンモトヤマ】Italian Shoes Collection 2017F/W 色と素材で楽しむ,イタリアンシューズ
2017秋冬より、履き心地に定評のある「ビーラウンジ」「モニモニ」のイタリアンシューズと、「ビーラウンジ」のバッグ、レザーウェアを各種取り揃え販売会を行います。 同時に、来春夏のシューズ...

※店舗情報は変更されている場合もございますので、予めご了承願います。
※情報の確認は、各店舗へご連絡願います。

Area linksInquiriesTerms of Use
System RequirementsAbout Us
© Ginza Information Management