Kuroda Shoten is a traditional footwear store that manufactures comfortable zori, or Japanese sandals . Our lineup for this event are items suitable for the summer season at locations such as holiday resorts. Customers can select their preferred choice of fashionable straps and soles to order their very own zori. Available craftsmen will adjust the sizes and prepare them on the spot. Orders can be made during the event period from noon to 18:00.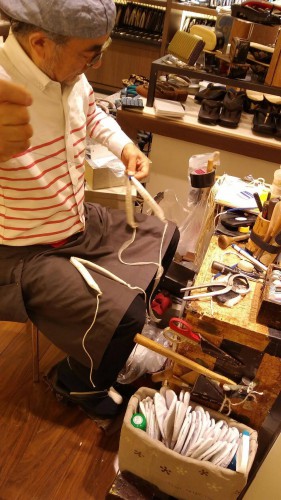 *Ordered items may not be ready until at a later date when crowded.
*The available zori is one-of-a-kind, therefore some items may be unavailable if sold out. We kindly ask for your understanding.
Event period until June 20 (Tue.)
7F Salon de Kimono