GINZA CONNECTIVE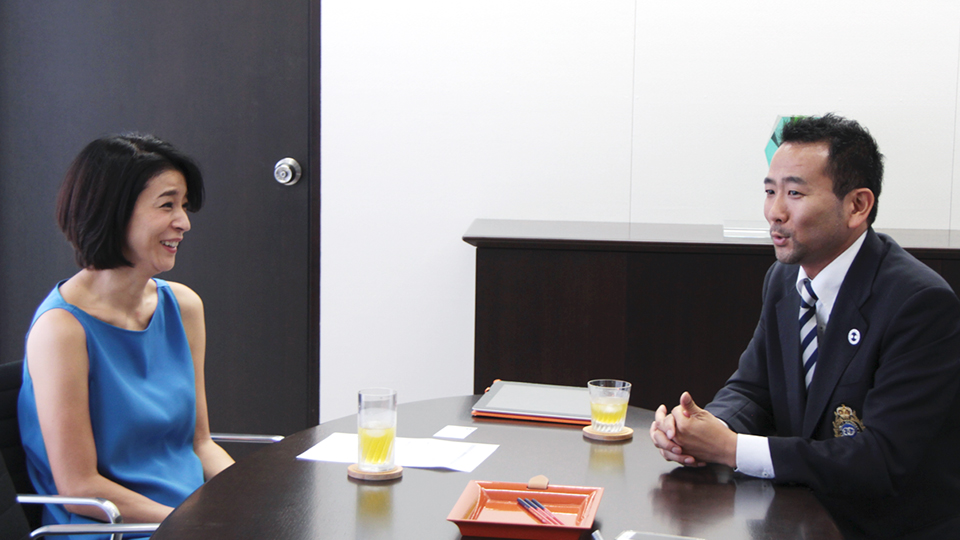 GINZA CONNECTIVE VOL.36
Masahiro Kameoka×Chisako Takashima
2014.09.10
An interview series featuring Ginza people in conversation with violinist Chisako Takashima. With a special fondness for Ginza, which holds many memories both from her professional and private lives, Takashima explores Ginza from various dimensions with her guests. In this volume, she welcomes Masahiro Kameoka, CEO of Namiki Building and chairman of Ginjitukai, Ginza's young entrepreneur group.
Born in Ginza, raised in Ginza and still living in Ginza.
Takashima

I understand you're in the building leasing business. Could you tell me a little about what you do?

Kameoka

Yes, I manage a building on Ginza Sanchome. My job is to promptly deal with any problems that occur in the building and to maintain a comfortable working environment for our tenants. That includes small tasks such as exchanging fluorescent tubes and going in to fix any water problems.

Takashima

You have so much to do!

Kameoka

Yes. We own the building and it is my father's policy not to have a building managing company do the work, but to manage it ourselves, by checking with our own eyes and feeling with our own hearts.

Takashima

So, the president does the work himself.

Kameoka

That's right. My father has not retired yet, so we are both very committed.

Takashima

By the way, did you grow up in Ginza?

Kameoka

Yes. I was born and raised in Ginza.

Takashima

Really! You wouldn't happen to still live in Ginza, would you?

Kameoka

Actually, I do. I still live in Ginza, today.

Takashima

Are you married?

Kameoka

Yes I have children too. I was born in Ginza and went to Taimei Kindergarten. Since I went to a private elementary school, I didn't go to school in Ginza, but my sisters moved on to Taimei Elementary School.

Takashima

I can't believe that you have lived in Ginza all your life! What is Ginza like at midnight? Does it turn into a ghost town?

Kameoka

By the time the final train departs, it becomes very quiet in Sanchome, where there are few places for people to stay out for drinks. A little while before, I could lie down in the middle of the street on New Years' Day. That's how deserted the town would be. Nowadays, shops open early at the beginning of the year, so I can't lie down in the streets anymore (laughs).

Takashima

You were the ultimate "master of the town"! (laughs) Now, please allow me to change the subject. I often play in concerts at Oji Hall and was hoping to discover new restaurants to have lunch. Are there any ramen noodle shops in the area that you would recommend?

Kameoka

There is a restaurant called "Ginza Kagari" that serves delicious Tori-paitan (thick white chicken soup) relatively close to Oji Hall. They close when they run out of soup.

Takashima

Tori-paitan! That is tempting! I will be sure to try it.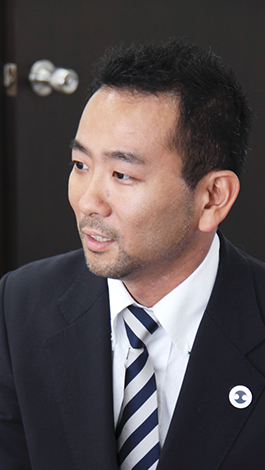 Ginmikai members providing security in the Olympic parade
Takashima

I have heard that you have become the chair of Ginmikai for this fiscal year.

Kameoka

Yes, I have. The Ginmikai is involved in planning and managing various events that are held in Ginza. Our aim is to foster good relations among members in order to promote self-education through contributing to the safety and development of Ginza. We are mainly a group of younger generation entrepreneurs.

Takashima

That sounds like you have a lot on your hands. Some people say that the activities of the Ginmikai take up more of your time than your business does. Is that true?

Kameoka

That is actually how it is (laughs). Since my father is still very active, I have taken the liberty of keeping myself busy with my tasks with the Ginmikai, instead of my business engagements.

Takashima

Ginza sometimes hosts large parades that enjoy an audience of thousands of people.

Kameoka

Yes, and we also provided security in the Olympic parade. I think that in Ginza, we are highly self-conscious about taking care of our town by ourselves. By being actively involved in ensuring safety, instead of leaving everything up to the security guards from security companies, we hope that people can enjoy their time in Ginza in comfort.

Takashima

That is very reassuring for people visiting Ginza.

Kameoka

Thank you. I am very happy to know that you feel that way. In summer, the Ginmikai plans and hosts an event called "Yukata de Gin-bura Festival (Ginza strolling in Yukata)". Then in autumn, an event called "Ginchakai" is held in the "pedestrians' paradise" in Chuo-dori. We help out in hosting this event as well.

Takashima

You sound like you are busy every day guarding Ginza.

Kameoka

The Ginmikai is very enthusiastic pumping up Ginza, and I am devoted to the cause. My father has also been very cooperative and encourages me in my efforts, saying that anything for Ginza is worth it. I love Ginza and so the hard work is worthwhile.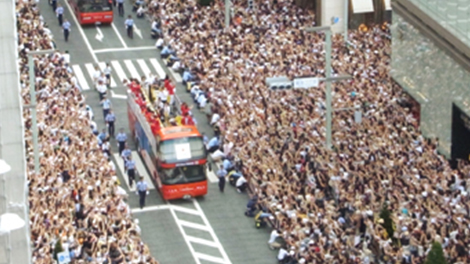 The Olympic parade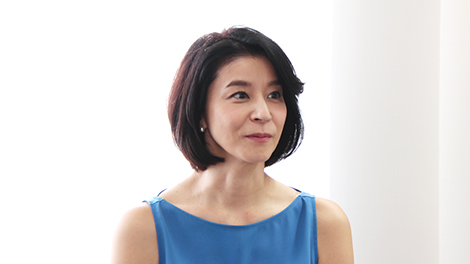 Area linksInquiriesTerms of Use
System RequirementsAbout Us
© Ginza Information Management