GINZA CONNECTIVE
GINZA CONNECTIVE VOL.35
Kazumasa Osumi×Chisako Takashima
2014.08.11
A talk series with the violinist Chisako Takashima and the Ginza people. Ginza holds many personal and professional memories for Takashima. In this talk series, she thoroughly explores various aspects of the Ginza culture with her guests. Today's guest is Kazumasa Osumi, the president of Shiroi Bara, a long-standing cabaret in Ginza.
Opened 83 years ago. Orthodox cabaret nightclub running since the prewar years
Takashima

For a long time, I have always wondered what Shiroi Bara was whenever I passed by. The old-fashioned exterior is unusual in Ginza.

Osumi

It opened in 1931, making this its 83rd year. Many of our customers come here specifically for the old-fashioned climate.

Takashima

So it's been here since before the war. That is quite a long time.

Osumi

My grandparents who are from Hiroshima came to Tokyo and started their business as a simple restaurant selling rice bowls with various toppings. They were apparently very good at cooking rice and even won first place in a rice-cooking contest. The business flourished and they were able to launch Shiroi Bara in a place one fourth the current size.

Takashima

Amazing! I haven't been to many places with female hostesses. Your place is a cabaret nightclub, right? I believe these types of places were around in the olden days

Osumi

Ours is one of the few orthodox cabaret nightclubs that have kept its old-fashioned remnants. At the time of its founding, it was called a café.

It was mainstream at the time for cafés to serve alcohol. So some places you see that have a sign saying "Jun Kissa" (meaning "pure café") are traces of a time when they were informing customers that this café mostly served actual coffee, rather than alcohol.

As the years went on, cafés started hiring waitresses carefully selected for their cuteness, and the name of the establishment changed to "arubaito salon" (meaning "part-time employee salon"). This later evolved into the cabaret nightclub where men could come to have conversations with women they like.

Takashima

No kidding! So they were kind of like the "Maid Kissa" (a café with waitresses dressed in cute maid costumes).

Osumi

Yes, sort of like that (laughs). At the start of the Showa era (in the 1930s), there were few opportunities to meet women, and cafés and these salons started popping up as types of amusement places. Our establishment followed this trend, taking on its current form.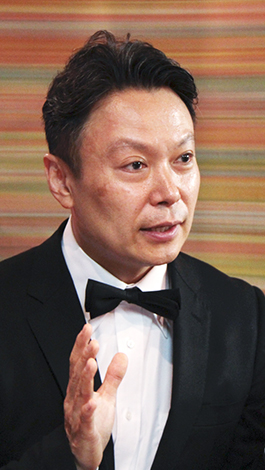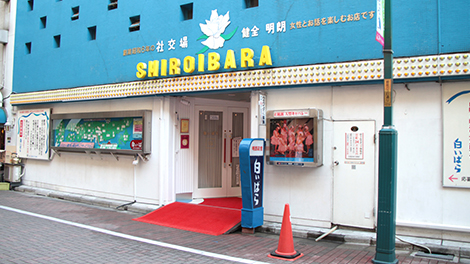 Shiroi Bara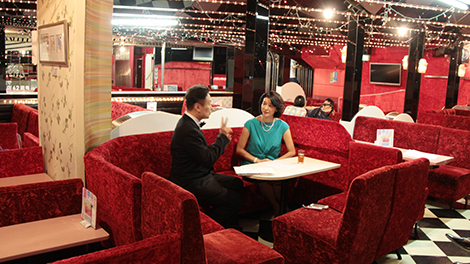 240 employees. Have conversations about your home town with women that retain an amateur feel
Takashima

How many women work here?

Osumi

We currently have 240 employees. About 100 women come into work each day.

Takashima

That many?! That's surprising.

Osumi

Yes. Most are in their 20s, so I'm often said I'm like the principal of a girls only high school (laughs).

Takashima

That's amazing that you can coordinate so many people. I am the producer of "12 violinists," but even managing 12 people is too much for me (laughs).

Osumi

Did you see the map of Japan on the outside wall? The names of the women working here are stuck on this map. Ginza has many customers who have come from outside Tokyo, so my father had the idea that giving them a chance to have conversations with women from their home region would make them feel amicable and relaxed.

Takashima

Your place emphasizes the comfort of an amateur.

Osumi

Yes. Few of our staff are experienced, and, for most of them, it is their first time as a hostess. Customers can talk to them in their native dialect and enjoy conversations about their local foods and festivals. Our sign out front has the phrase, "An entertainment center where the women are amateurs and you are popular."

Takashima

That's very amusing (laughs). What are your hiring criteria for hostesses?

Osumi

They must be neat and clean and have good posture.

Takashima

Oh, then I would be perfect! I have tons of dresses. Would you hire me? (Laughs)

Osumi

Certainly. Please work here as a hostess for a day.

Takashima

When you get to be my age, you're happy to get called, so I would do it even if I have to pay (laughs).

Do you have any really famous people among your clientèle?

Osumi

Yes, we have had many famous customers. We even had some authors waiting here for the announcement of the Naoki Prize.

Takashima

No kidding! This place is full of history.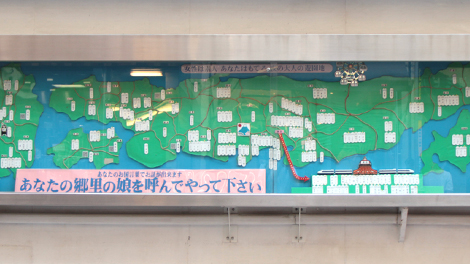 Map of Japan on the Shiroi Bara exterior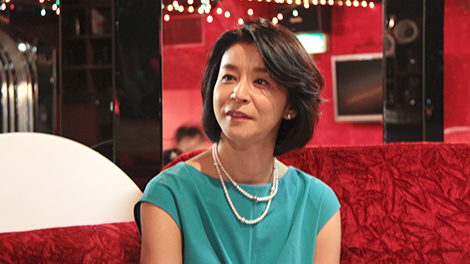 Area linksInquiriesTerms of Use
System RequirementsAbout Us
© Ginza Information Management