GINZA CONNECTIVE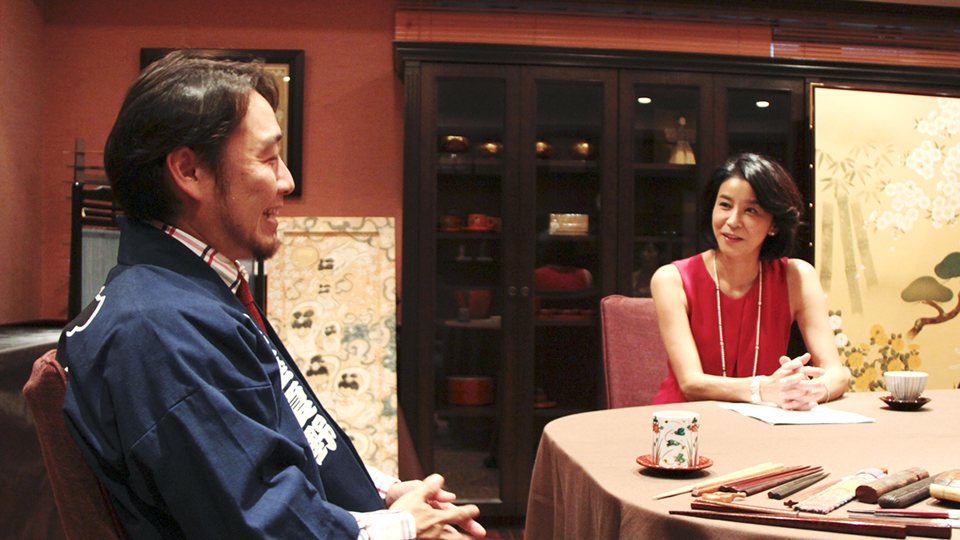 GINZA CONNECTIVE VOL.34
Ryuta Takahashi × Chisako Takashima
2014.07.09
A talk series with the violinist Chisako Takashima and the Ginza people. Ginza holds many personal and professional memories for Takashima. In this talk series, she thoroughly explores various aspects of the Ginza culture with her guests. Today's guest is Ryuta Takahashi, owner of Ginza Natsuno, a specialty chopstick shop with its main branch in Ginza.
It was my father's long-cherished dream to open a shop in Ginza
Takashima

We actually have many chopsticks and dishes from Ginza Natsuno at home!

Takahashi

Really? I'm glad to hear that!

Takashima

Ginza Natsuno was one of the only specialty chopstick shops when it opened, right?

Takahashi

That's right. When we first opened in 1999, there were only two specialty chopstick shops in all of Japan. I don't think there were any others in Tokyo, let alone Ginza.

Takashima

Wow. That's amazing. What was the reason for starting the shop?

Takahashi

We decided in a family meeting (laughs). It was my father's long-cherished dream to open a shop in Ginza. My father originally worked in education, and I worked at an IT company, but we both left our jobs around the same time. So my father, mother and I started talking about starting a shop together.

Takashima

And you opened the chopstick shop?

Takahashi

Yes. We set three conditions for opening the shop. One, it must be in Ginza. Two, we would operate a business that would contribute to traditional Japanese culture, and three, because it would be in Ginza, it must not overlap with the surrounding businesses.

Takashima

You have certainly fulfilled all those conditions! That's wonderful.

Takahashi

We've been running the business for 15 years, but there is no overlap of our business with the others, so the people of Ginza have welcomed us warmly and we get along well with everybody.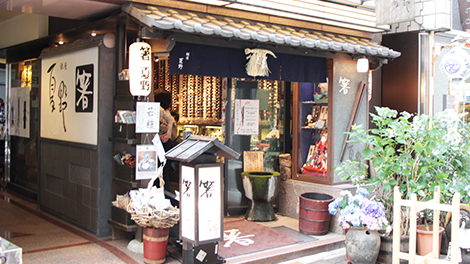 Ginza Natsuno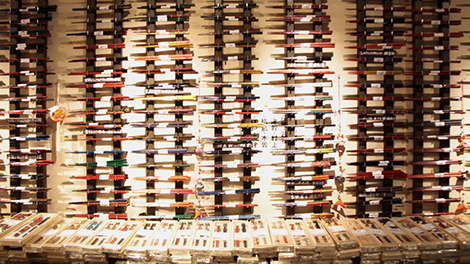 Lacquered chopsticks, wooden chopsticks, ivory chopsticks…. we have 3000 varieties
Takashima

About how many chopsticks do you have at the shop?

Takahashi

Close to 3000 different varieties.

Takashima

Oh my! That many? What type do you recommend?

Takahashi

When it comes to chopsticks, it really depends on personal preference. You can try holding them in the shop, but of course you can't try eating with them here. The best thing is to try them out and find the ones you like for yourself.

Takashima

I see.

Takahashi

Feelings differ on the texture when putting the chopsticks in your mouth. Lacquered chopsticks feel very smooth, whereas uncoated wood has a slightly rough feel. Many people like lacquered chopsticks because they have the warmth of wood and a nice feeling in your mouth.

Takashima

I'm hesitant about using lacquered chopsticks because I worry that they'll get discolored or scratched.

Takahashi

You don't need to worry about that so much. The lacquer itself is sterile, so properly lacquered chopsticks are very hygienic, and you can have them re-lacquered to make them look as good as new.

Takashima

What kind of chopsticks do you use?

Takahashi

I've brought them with me today. These here are my chopsticks. I like them with thin tips, so I design them myself and have them made by craftspersons.

Takashima

Wow! They are really long.

Takahashi

I make them long so that they stand out among our family's chopsticks (laughs).

Takashima

At home, my husband and I use chopsticks with different colored ends. My parents have always used ivory chopsticks. That's quite unusual, isn't it?

Takahashi

That's because you are from a well-off home.

Takashima

Not at all (laughs).

Takahashi

We also have ivory chopsticks at home. They were made with ivory that was properly regulated by the government.

Takashima

Do you get many foreign customers?

Takahashi

Yes. Customers from China, South Korea and Taiwan buy our chopsticks, saying that Japanese ones are easier to use. Many people from Western countries buy them as souvenirs of Japan.

Takashima

Because chopsticks are part of Japanese culture. There are many different types, so it's fun to choose.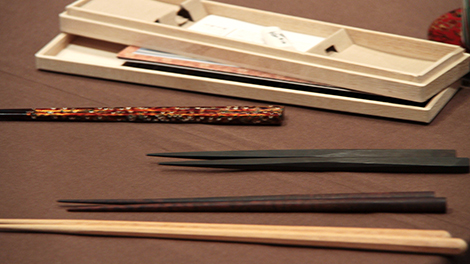 Takahashi's long cherished chopsticks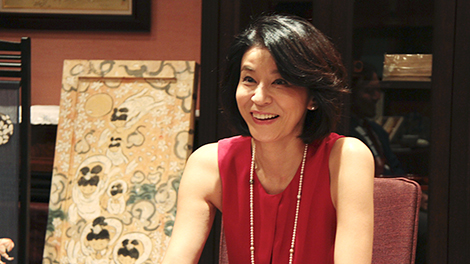 Area linksInquiriesTerms of Use
System RequirementsAbout Us
© Ginza Information Management