GINZA CONNECTIVE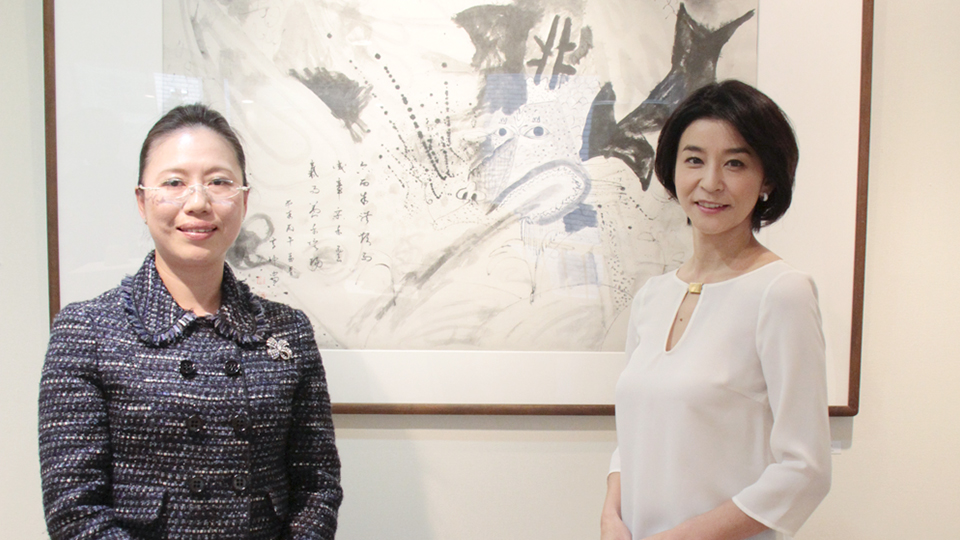 GINZA CONNECTIVE VOL.32
Seiko Yamada × Chisako Takashima
2014.05.02
A talk series with the violinist Chisako Takashima and the Ginza people. Ginza holds many personal and professional memories for Takashima. In this talk series, she thoroughly explores various aspects of the Ginza culture with her guests. Today's guest is Seiko Yamada, president of Gallery Seizan (Art Japan Co.) who works tirelessly to put on art exhibitions and events.
I always dreamed of opening a gallery in Ginza someday
Takashima

When did you start out on this path?

Yamada

In 1996. I quit my job and started out on my own, renting a small office. I dreamed of one day opening a gallery in Ginza, so I kept moving with the thought that I would move closer and closer to Ginza every time I got a new office (laughs). Then I happened to find the previous office on 7-Chome when I was just walking through Ginza. I was there for seven years, then moved to the current location four years ago.

Takashima

I hear that you put on an exhibition every month at Gallery Seizan.

Yamada

That's right. Usually dealers of Japanese art stick to only Japanese art, and dealers of Western-style to only Western-style, so most art dealers have a limited genre. At my gallery, we deal in works we like, that we want to show people, so we deal in a wide range of mediums, including ceramics, oil paintings, sculpture and more. I really love my job, so I want to do many things with it.

Takashima

Isn't it difficult coming up with a new exhibition every month?

Yamada

I have loads of material (laughs). That said, it is quite difficult actually forming ideas into exhibitions.

Takashima

How do you discover new artists?

Yamada

I hunt them down (laughs). I go to all sorts of exhibitions, and when I see something that fits, I find the artist and go and see them.

Takashima

Ah, hunting (laughs). Does that mean you also go overseas?

Yamada

Yes, I do. I go all over the place to chase them down. I was even fortunate enough to be invited to the Art Summit in New York last year.

Takashima

So instead of a typical president who sits at a desk, you are one who is always moving around.

Yamada

Yes. I've had a policy of not setting up a desk for myself since the last office.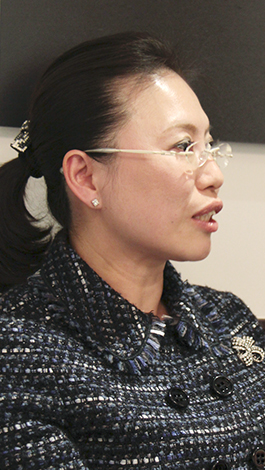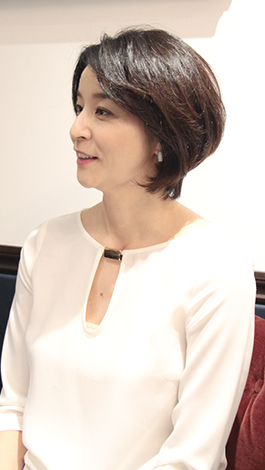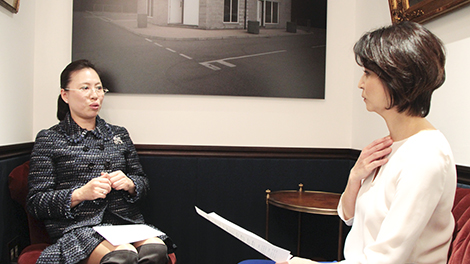 There are tons of different high quality pieces of art in Japan created from subtle sensitivities and emotions
Takashima

How do you price works of art?

Yamada

The way I see it is that, for artists making their debut whose value has yet to be appraised, I consider the price of their pieces as a value to match the amount of work that went into them. After all, artists have to make a living too, so there is a strong sense of us struggling together.

Takashima

It's a world I know absolutely nothing about, so it's beyond my imagination.

Yamada

I think most people have an image of galleries being intimidating and difficult to understand. But in other countries, art blends in with daily life and galleries are more familiar places where people can enter freely.

Takashima

I lived in the U.S. for two years and you are right, because there are always galleries in shopping malls.

Yamada

Exactly. It is totally normal for there to be a gallery there.

Takashima

And you can just wander in and buy something.

Yamada

It is totally natural for it to be there, so it is easy to enter. I always say that every home should have at least one work of art on the wall, but there are homes in Japan without a single piece displayed. It's such a shame. Japan has a long history and four distinct seasons. There are tons of different high quality pieces of art here created from the subtle sensitivities and emotions developed within such an environment, but, unfortunately, I sense that there are many Japanese people who do not realize this. This is why we need education in music and art. I think having art in your home is also good for cultivating aesthetic sensibility in children.

Takashima

Do you sometimes receive appraisal requests from individuals?

Yamada

Yes, we do. I get very excited when going to the warehouses. Although certainly nothing famous, there have been some works that were absolutely exquisite. There is even one time when a person bought a piece off an online auction for a few ten thousand yen, and it ended up being worth tens of millions of yen.

Takashima

No kidding!!! The person selling it over the Internet did not know its worth.

Yamada

This is what scares me — that people do not know the value of works of art. So I also browse the Internet, but they are almost all counterfeit (laughs).

Area linksInquiriesTerms of Use
System RequirementsAbout Us
© Ginza Information Management