GINZA CONNECTIVE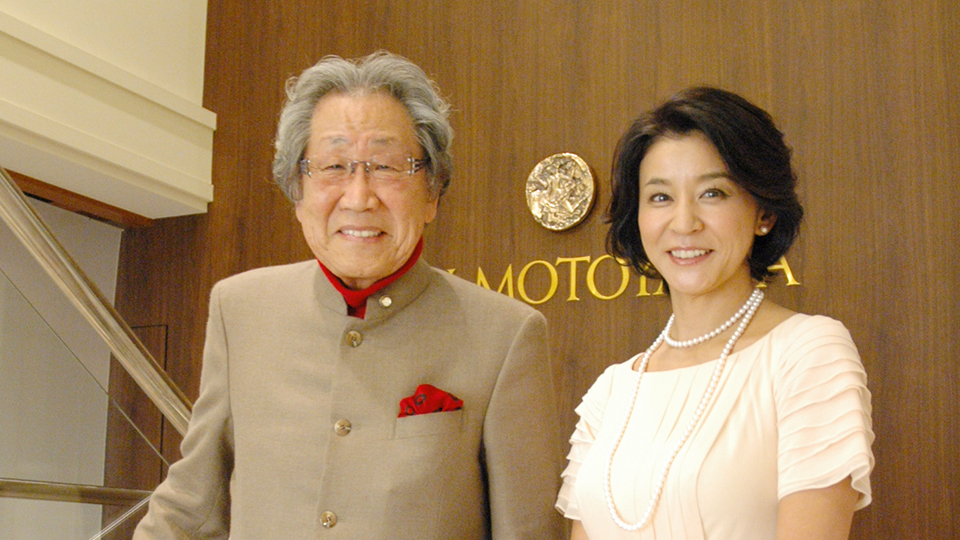 GINZA CONNECTIVE VOL.5
Choichiro Motoyama×Chisako Takashima
2012.02.01
A talk series with the violinist Chisako Takashima and the Ginza people. Ginza holds many personal and professional memories for Takashima. In this talk series, she thoroughly explores various aspects of the Ginza culture with her guests. Today's guest is Choichiro Motoyama, Chairman of Sun Motoyama who was among the first to introduce luxury European brands to Japan.
I was deeply moved by beautiful products that caught my eye in the Tianjin settlement.
Takashima

What is the origin of the shop name Sun Motoyama?

Motoyama

My family ran a knit goods wholesale business on Nihonbashi. The name of the shop was Sun Meias. The name of my current shop comes from there and also holds the sense of shining like the sun.
Back in the day, Nihonbashi was known as a wholesale district, and Ginza known as a retail district.

Takashima

You didn't succeed the family business?

Motoyama

No, I didn't. I wanted to buy things I liked in foreign countries and sell them to customers. I served in China during the Pacific War, and was deeply moved by beautiful items that caught my eye in the Tianjin settlement that were like nothing I had ever seen before. Right then I knew I wanted to introduce them to Japan, that I wanted to sell foreign culture.

Takashima

That was the beginning of your current business?

Motoyama

Yes. After returning to Japan, I opened a small shop in front of Yurakucho station that sold American goods. The shop had watches, fountain pens, lighters, dress shirts, neckties and a ton of other things that were still rare in Japan at the time. Products would sell faster than I could put them on the shelves. That was how it was then.

Takashima

Really? That's surprising.

Motoyama

Then, I was approached by Yonosuke Natori, perhaps the most famous Japanese photojournalist at the time, who said to me, "There is no history or tradition in American products. If you want to sell real beauty, go to Europe."
Natori had been working in Germany before the war, and was the first Japanese photographer whose photo made the cover of LIFE magazine. With the advice coming from someone so important, I felt I had to go. In 1959, I finally made it to Europe.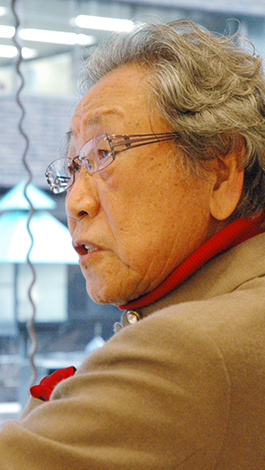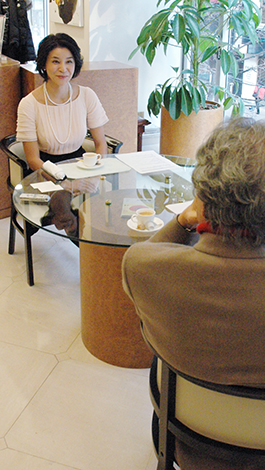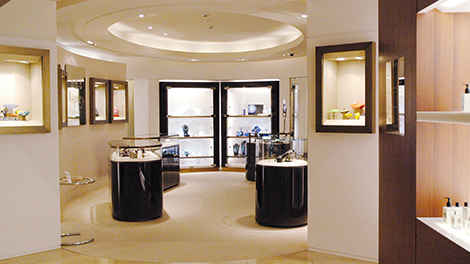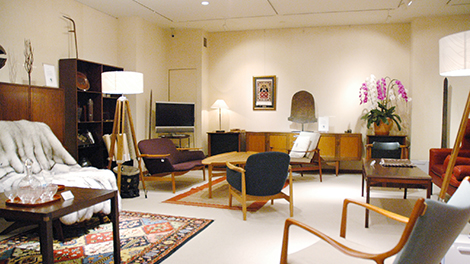 Inside the Sun Motoyama Ginza Flagship Store. The shops showcases many different products from around the world including clothing, accessories and furniture, among others.
Life is all about luck and fate.
Takashima

What was your impression of Europe on your first visit?

Motoyama

I thought it was absolutely wonderful. On that first trip, I followed Natori's advice to do no more than "first go and see the museums and churches, then stay at a five-star hotel and eat at a luxurious restaurant." He told me, "you will want everything you see, but on this first trip, don't buy a single thing." Natori wanted me to experience their lifestyle firsthand.

Takashima

So you didn't buy anything that trip?

Motoyama

Not a thing. I would really have been in trouble without Natori's advice (laughs). On my third visit, I encountered Gucci in Firenze. I was brought to a standstill in front of the shop window. I saw a display of products that were all like nothing I had ever seen before. I was particularly impressed by the leather products because Japan didn't have leather goods back then. I felt inspired.

Takashima

I heard that you were the first to introduce Gucci to Japan. Did negotiations go smoothly?

Motoyama

Not at first. Customers came to Gucci from all over the world, so they did not feel the need to export their products. I kept coming back but was turned away each time.

Takashima

But you didn't give up, right?

Motoyama

I was determined to bring Gucci products to my showcase at any cost. I refused to be discouraged, and after many visits, I met the president of Gucci who just happened to be in the shop. When giving me a personal explanation of his products, he held out a silver cigarette case to me. I immediately pulled out my handkerchief from my breast pocket to touch the case and carefully wiped off my fingerprints before returning it. Natori had told me that you shouldn't touch silver products with your bare hands. Seeing this, the president of Gucci said to me, "you understand the value of products. Let's do business together."

Takashima

It was a fateful encounter.

Motoyama

I feel that life is all about luck and fate.
I got the contract with Gucci, and moved my shop from the Sanshin building in Hibiya to its current location on Namakidori the year of the Olympics, in 1964. The shop held a collection of luxury brands including Gucci, Hermes, Loewe, Baccarat and Lalique. When I opened the shop, it was probably the first in Japan, let alone Ginza, to sell only luxury foreign brand items.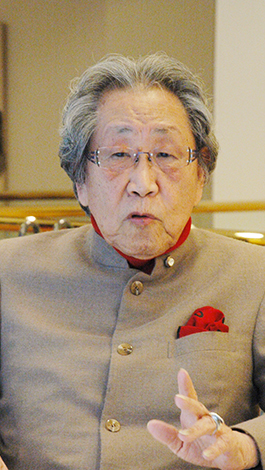 Area linksInquiriesTerms of Use
System RequirementsAbout Us
© Ginza Information Management