GINZA CONNECTIVE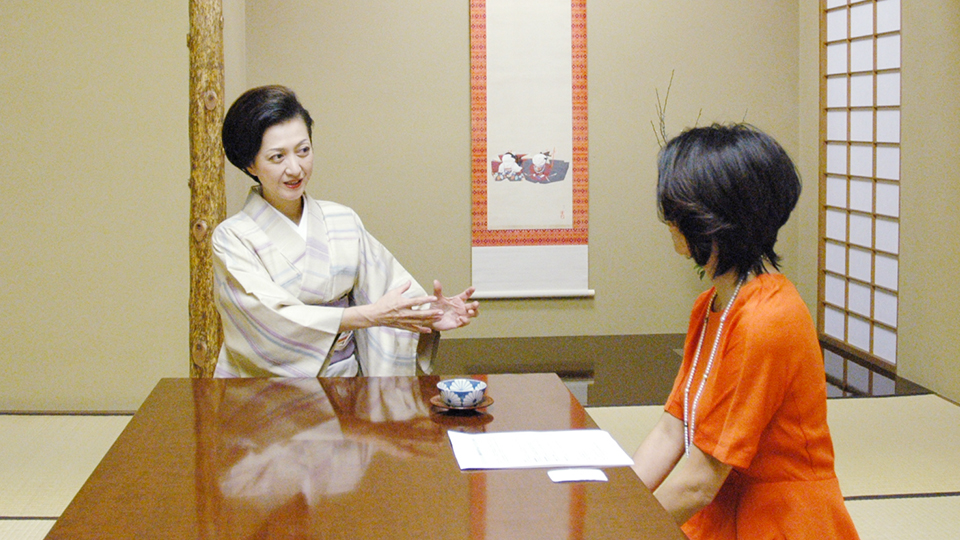 GINZA CONNECTIVE VOL.6
Noriko Okazoe×Chisako Takashima
2012.03.07
A talk series with the violinist Chisako Takashima and the Ginza people. Ginza holds many personal and professional memories for Takashima. In this talk series, she thoroughly explores various aspects of the Ginza culture with her guests. Today's guest is Noriko Okazoe, proprietress-to-be of Kanetanaka, a long-standing ryotei (Japanese-style) restaurant that has been around since the Taisho era (the 1920's).
The Azuma Odori dance festival, where you can enjoy the geisha arts and a ryotei bento, will be held again this year.
Takashima

I read about this kind of world in books, but it is hard to imagine what it is really like (laughs).

Okazoe

Please come and see for yourself. During the 4 days from May 27th to 30th, the Azuma Odori dance festival, where you can see performances by geisha, will be held at the Shimbashi Enbujo theater next door to Shimbashi Kanetanaka. Ryotei cuisine has also been part of the festival for the past 5 years. It is an event where you can enjoy food and appreciate geisha dancing, and anyone can buy a ticket and be entertained. During these 4 days only, Shimbashi Enbujo theater becomes a ryotei restaurant, and visitors can see geisha, a sight they would not ordinarily see.

Takashima

You can eat ryotei cuisine at Shimbashi Enbujo theater?

Okazoe

Bentos are prepared by 6 different ryotei restaurants. Shokado bentos (square bento with four compartments each containing a separate dish) conceived by Teiichi Yuki, the founder of Kitcho, are provided using Kitcho's menu, and 6 different restaurants prepare the same menu.

Takashima

That sounds very interesting!

Okazoe

For example, if one dish is cooked egg, it could be an onsen tamago (egg that is soft boiled so that white is softer than the yolk) or dashimaki (omelet made with broth), with each restaurant preparing different tastes. But you cannot choose which restaurant your bento will come from.

Takashima

That is also very unique.

Okazoe

If visitors chose their bentos, we might feel bad because only Kanetanaka bentos would be left over (laughs).

Takashima

That would never happen (laughs).

Okazoe

You can't choose your bento, but you will get something different from the person next to you, so it should be fun and interesting.

Takashima

Can ordinary people come and see the festival?

Okazoe

By all means.

Takashima

I usually only take part in Western style activities, so this type of event is very interesting to me.

Okazoe

I hope that many, many people will come. The world of the geisha was built on the common destiny of ryotei cuisine and the geisha, so I do not want this world to disappear.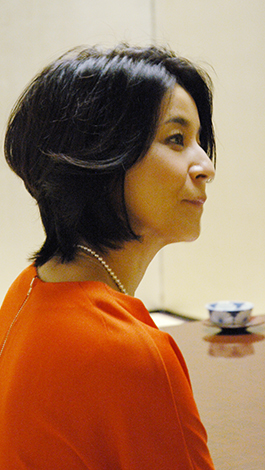 *Click here for more information on Azuma Odori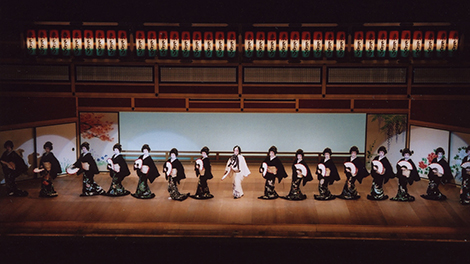 Azuma Odori dance festival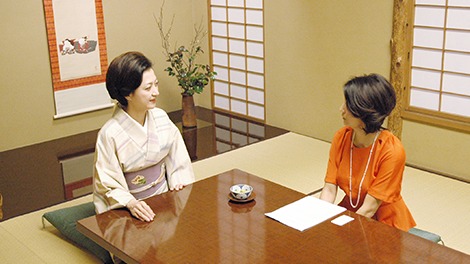 Ginza is a place where people cherish their connections with each other, a place that has developed under mutual motivation.
Takashima

It has been 24 years since you starting working in Ginza. Can you directly feel the transitions taking place here?

Okazoe

The most luxurious parts of my childhood were when I would come to Ginza with my grandmother or mother to go shopping or have lunch. Actually working here after becoming an adult, it is more the strong connections between the people in Ginza that I sense rather than the transitions.
Many long-standing shops have disappeared and some new shops are appearing. I feel that the district is gradually changing, but Ginza has always been a place that accepts new ideas. I think it is a district that has developed under the connections between all the people here. I hope Ginza continues to be a stylish place that everyone wants to visit. I want Ginza to be a place that continues to change and evolve, keeping all the good parts as it goes.
I have many intimate friends in Ginza, and we all support each other.

Takashima

It seems so big, but everyone cherishes their connections with their peers and inspires each other. That is really wonderful. It is almost like school.

Okazoe

Yes, maybe. If someone is trying hard to do something, we come out to give them our support. It motivates us to try hard as well.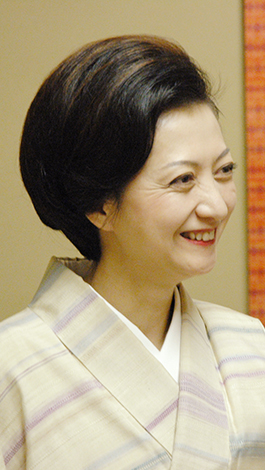 The next guest will be…
Takashima

Could you tell us about the next guest?

Okazoe

It's Akira Endo, president of Hatsuko Endo Beauty Salon. This was the first Western-style beauty parlor in Japan and it has a long history continuing from the Meiji era over 100 years ago. I am sure you will hear many stories about beauty.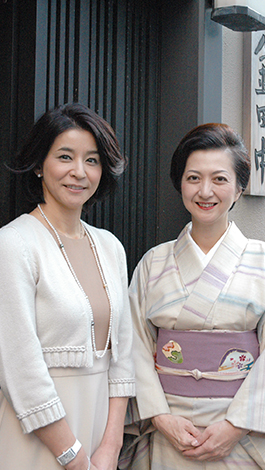 Chisako Takashima
Violinist. Started playing the violin at age 6. After playing abroad, she moved her home base to Japan, and gives concerts all over the country. Although her current focus is on performing music, she also appears on TV and radio programs. Thanks to her much-loved personality, she is appearing in more and more venues.
Chisako Takashima's official website
Noriko Okazoe
Proprietress-to-be of ryotei (Japanese-style) restaurant Kanetanaka. She is fond of Japanese traditions such as regular green tea ceremony, sencha tea ceremony (green tea made without grinding the tea leaves), calligraphy and flower arrangement. She devotes herself every day to leaving ryotei, Japanese-style cuisine that is a part of traditional Japanese culture, to the next generation.
Her interests are kabuki, opera and classical music concerts.
Kanetanaka website
Official Tokyo Shimbashi Union wesbite
Writer: Okai Mikiko Interview location: Shimbashi Kanetanaka

Area linksInquiriesTerms of Use
System RequirementsAbout Us
© Ginza Information Management