GINZA CONNECTIVE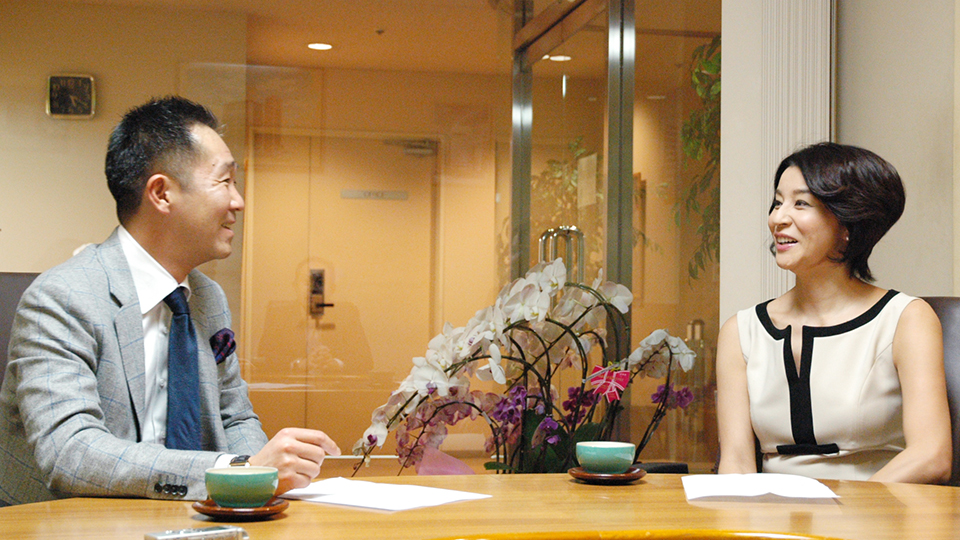 GINZA CONNECTIVE VOL.10
Yoshifumi Itoh×Chisako Takashima
2012.07.02
A talk series with the violinist Chisako Takashima and the Ginza people. Ginza holds many personal and professional memories for Takashima. In this talk series, she thoroughly explores various aspects of the Ginza culture with her guests. Today's guest is Yoshifumi Itoh, President of Hakuhinkan Toy Park that made the Guinness World Records for being the largest toy store in Japan.
We are aiming for the top entertainment in Ginza.
Takashima

What points set the Hakuhinkan apart from other toy stores?

Itoh

Nowadays, most toy stores are volume retailers. There are fewer and fewer specialized shops. I don't think there are many stores dedicated to toys like Hakuhinkan Toy Park. The second floor sells only stuffed toys. It is quite huge and has a selection of toys not just for girls, but for boys as well. Also, because we're located in Ginza, we get more adult customers than children.

Takashima

It's great to have a toy store that adults can enjoy as well.

Itoh

We don't refer to our products as toys, but rather as "fun products." We choose products with a little bit of added fun. For example, we'll sell a ballpoint pen if it has a charm attached. Adding a charm transforms it from a simple writing instrument to a "fun product."

Takashima

What do you want Hakuhinkan to be like in the future?

Itoh

There are many specialty shops in Ginza, but our building is the only one with toys, a theater and restaurants. I want Hakuhinkan to be the best entertainment center in Ginza.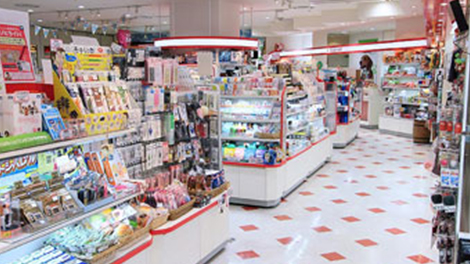 Store interior with many different "fun products"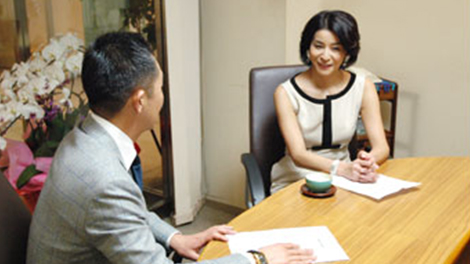 I want us to create a new Ginza that is full of different types of appeal.
Takashima

What is Ginza like from your perspective?

Itoh

I generally like romantic towns, and that is exactly what Ginza is. I don't think any other town is so different between day and night. Just as the lady office workers are leaving for the day, the hostesses come out for work… It is really interesting to see the cafes at this hour of the day that are packed with hostesses in kimonos and dresses with their hair all done up.

Takashima

It's really interesting that, at the right time of day, or when you turn down a street, you can find a whole different atmosphere.
What do you want Ginza to be like in the future?

Itoh

In Ginza, opening a shop and continuing its business are two different things. It is extremely difficult to keep a business running in Ginza. It is very mysterious how it works, but businesses that do not 'fit' Ginza are eliminated through a process of natural selection. Instead of just accepting businesses that fit Ginza as is, I think it would be more interesting to broaden its field. When all's said and done, only the necessary things will remain. I want us to create a new Ginza that is full of different types of appeal.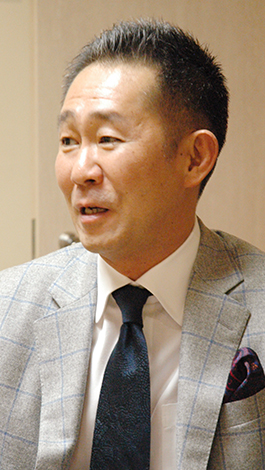 The next guest will be…
Takashima

Could you tell us about the next guest?

Itoh

It's Mr. Miwa, the president of Jeweler Miwa, a historic jewelry shop that was the first to introduce diamond engagement rings to Japan. He also puts great effort into revitalizing Ginza. I'm sure he will tell you about various thoughts he has regarding Ginza.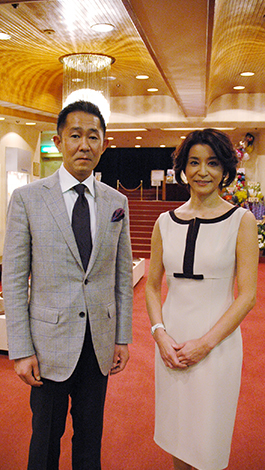 Chisako Takashima
Violinist. Started playing the violin at age 6. After playing abroad, she moved her home base to Japan, and gives concerts all over the country. Although her current focus is on performing music, she also appears on TV and radio programs. Thanks to her much-loved personality, she is appearing in more and more venues.
Chisako Takashima's official website
Yoshifumi Itoh
The President of Hakuhinkan who manages the Hakuhinkan Theater and Hakuhinkan Toy Park that is the largest toy store in Japan. He loves sake, but he also has a serious side, strengthening his body through weight lifting on the weekends.
Website for Ginza Hakuhinkan
Writer: Mikiko Okai Interview location: Ginza Hakuhinkan

Area linksInquiriesTerms of Use
System RequirementsAbout Us
© Ginza Information Management