GINZA CONNECTIVE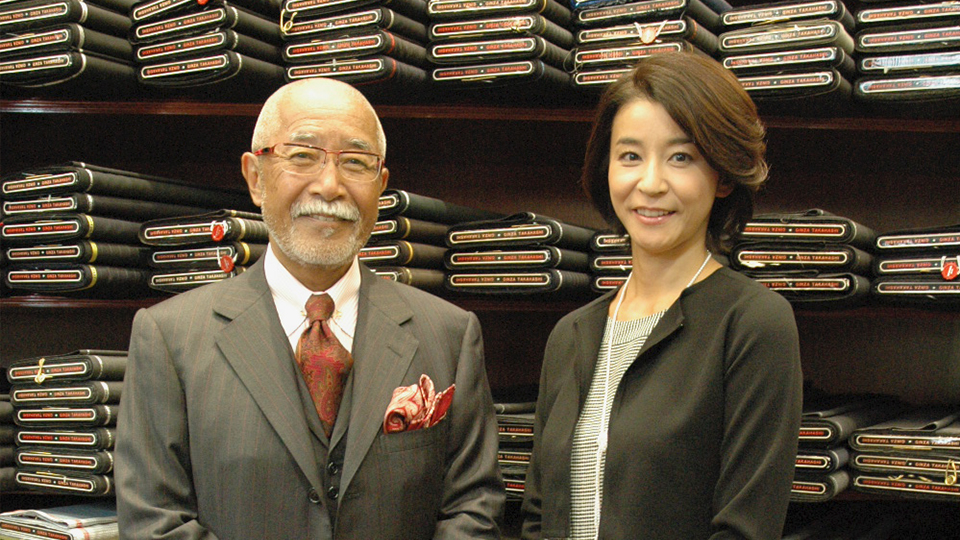 GINZA CONNECTIVE VOL.15
Jun Takahashi×Chisako Takashima
2012.12.03
A talk series with the violinist Chisako Takashima and the Ginza people. Ginza holds many personal and professional memories for Takashima. In this talk series, she thoroughly explores various aspects of the Ginza culture with her guests.Today's guest is Jun Takahashi, CEO of Tailor Ginza Takahashi, Ginza's oldest custom tailor.
4th generation CEO of Tailor Ginza Takahashi, a shop that has been present in Ginza for over 100 years.
Takashima

I understand that Tailor Ginza Takahashi is a very long-standing shop that has been in Ginza for over 100 years. Could you tell us the shop's history?

Takahashi

I always thought I was the third generation CEO, but I found out recently that isn't the case. I was told that my grandfather left home and started his own business when he was 20, and opened the shop in 1903, but when I looked a little deeper, many things did not add up (laughs). I asked my 101-year-old grandmother about it, and she told me, "Your grandfather did not start his own business." The truth is a little complicated, but what actually happened was that my grandfather became an apprentice to a cousin of my great-grandfather's, was eventually adopted by him, and ended up succeeding the business. So my grandfather is actually the 2nd generation and my father the 3rd, making me the 4th generation CEO.

Takashima

I see. That's very interesting.

Takahashi

The actual date the shop was founded is also dubious. According to official records, it was founded in 1903, but when I looked at a map of Ginza from 1902, my adoptive great-grandfather's shop, Takahashi Jiro Yofuku Saiho-ten (=Jiro Takahashi's clothing tailor) was shown on Ginza 1-Chome. So the shop was not founded in 1903, and must have been founded by 1902 at the latest. I have no idea when the shop actually opened here, so I am keeping 1903 as the year of its founding. And yet, when I checked old business magazines, I found a record of the shop having been founded in the late 1880s or early '90s. So I believe that the original shop was opened around 1890.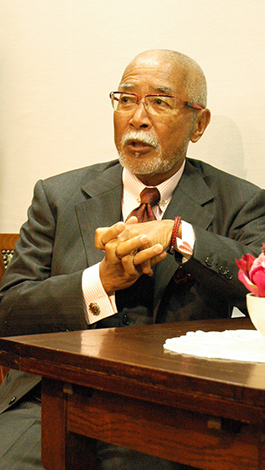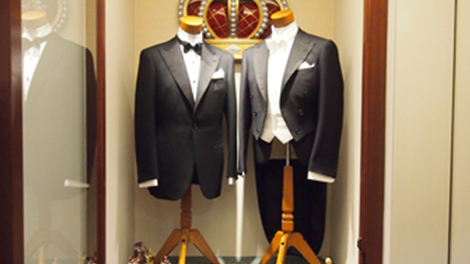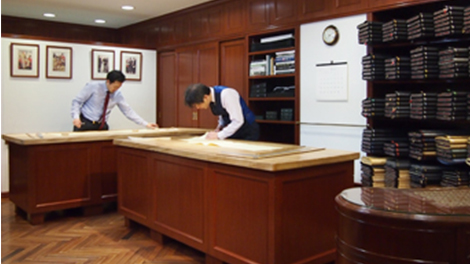 Interior of Tailor Ginza Takahashi Walls lined with fabrics
A suit to a businessman is like armor to a samurai in the Warring States period.
Takashima

Is there any particular point for tailoring that has been passed down since the shop opened?

Takahashi

Compared to clothes made by other long-established Japanese tailors, our shop creates what you might refer to positively as simple tailoring, or negatively as cutting corners.

Takashima

Really? What do you mean?

Takahashi

In the words of my grandfather, "Clothing is not improved by excess labor." We don't fiddle with it more than necessary.

Takashima

Are all your products haute couture?

Takahashi

Yes. We don't sell any ready-made products. Every step from measurement to delivery is done completely by hand. For first-time customers, it takes at least five weeks.

Takashima

What do suits mean to you?

Takahashi

Clothing is made to be worn. Clothes are of no use if they aren't easy to wear. As I often say, I believe that a suit to a businessman is like armor to a samurai in the Warring States period. If a samurai wore a flimsy suit of armor, he would be killed. Similarly, if a businessman wears a slipshod suit, he will perish in the business field. For this reason, I always tell people who need to wear a suit to wear the best suit they can. You do not need to own many suits or the latest trendy styles — just "cherish a good suit for a long time." I believe that helping people achieve this is the mission of a tailor.

Takashima

I guess I should get a good suit for my husband too (laughs). I'm sure you must wear suits every day. How long does one usually last?

Takahashi

You can wear a suit for 10 years.

Takashima

Really?? They last that long? Don't trends and designs change over 10 years?

Takahashi

I feel that men's suits should not have trends. There may be some minor trends, like wide lapels, but they should not be a fashion item. It is important to establish the person's own style.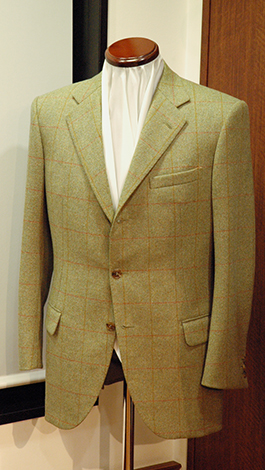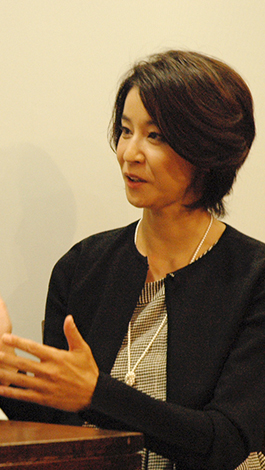 Area linksInquiriesTerms of Use
System RequirementsAbout Us
© Ginza Information Management