GINZA CONNECTIVE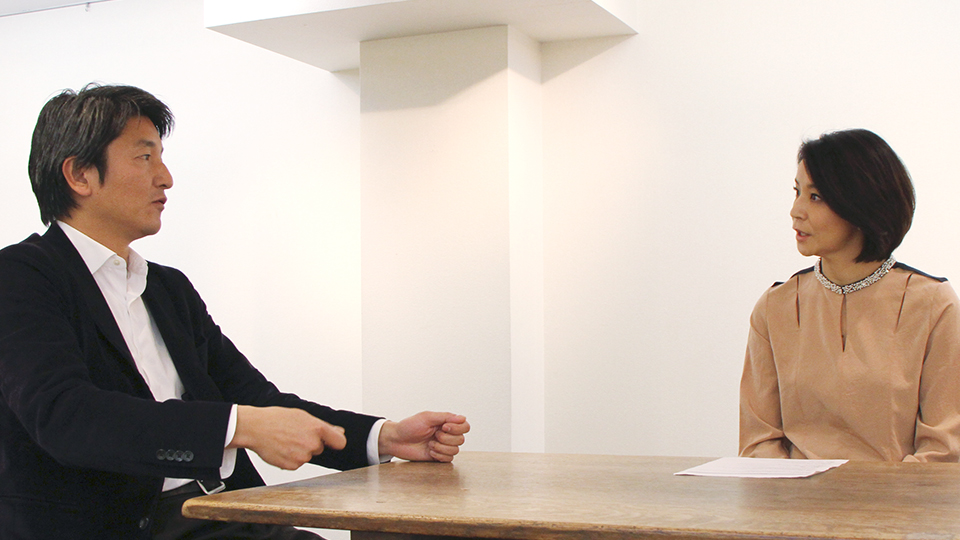 GINZA CONNECTIVE VOL.18
Keisuke Anzai×Chisako Takashima
2013.03.01
A talk series with the violinist Chisako Takashima and the Ginza people. Ginza holds many personal and professional memories for Takashima. In this talk series, she thoroughly explores various aspects of the Ginza culture with her guests. Today's guest is Keisuke Anzai, the 8th president of Ginza Daikokuya, a specialty handbag shop that has been around since the Edo period.
In the Edo period, Ginza Daikokuya began as an egg shop.
Takashima

When was the shop founded?

Anzai

It was founded in 1800, so this is our 213th year. I am the 8th generation president.

Takashima

Has it always been in its current location in Ginza?

Anzai

Yes, it has always been here in Ginza, but it started out as an egg shop, then went on to become a dry food grocer's before my grandfather turned it into its current form as a bag shop. Story has it that it even supplied Edo castle when it was an egg shop.

Takashima

Edo castle?! That's amazing! It gives you a real sense of history.

Anzai

If you go to the Edo Tokyo Museum, you can see a replica of Ginza 5-Chome during the early Meiji period, and it has the Daikokuya building. I think it was probably a katsuobushi (dried bonito flakes) store at the time.

Takashima

So, even though Ginza Daikokuya is famous today as a specialty handbag shop, it had many forms before reaching this state.

Anzai

The shop ran short of supplies during the war, and the surrounding area all burned down, so the shop closed temporarily. It was difficult to get food ingredients then, so my grandfather thought about what he could sell in order to reopen the shop, and started a shop selling women's goods, the origin of its present form. It was a women's goods shop during my grandfather's time, then changed into a handbag shop under my father's management.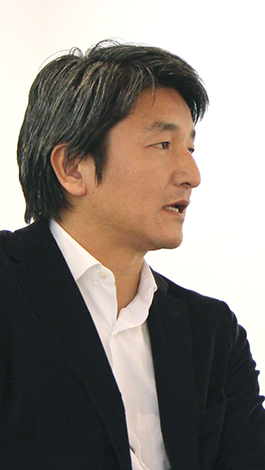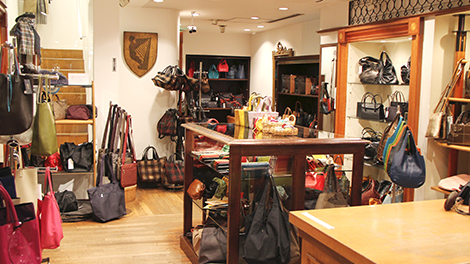 Interior of Ginza Daikokuya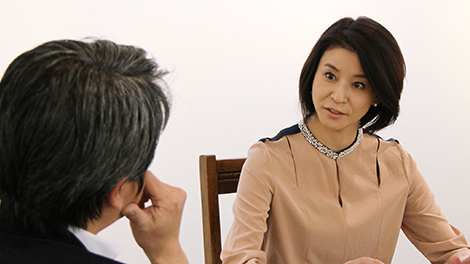 We stay competitive by conveying detailed designs to craftspeople to make one-of-a-kind products.
Takashima

Ginza Daikokuya has always operated in Ginza. Do you maintain a certain awareness of it being in Ginza?

Anzai

Yes, we place importance on how to develop a uniqueness because of our location being in Ginza. There are many connoisseurs among customers in Ginza, and few customers simply buy whatever's trendy. Everyone firmly maintains their own preferences. In our shop's lineup as well, I make it my duty to always follow my own predilections and bring in items you can only get here.

Takashima

Because there are so many shops in Ginza, it's all the more important to differentiate yourself. What bag styles are popular?

Anzai

One that remains a big hit is the tall and thin enamel bag. This is actually a style I designed myself. The interior is made with various fabrics from Northern Europe, and each bag has a different combination with the exterior enamel.

Takashima

That's amazing that you designed this bag. Do you actually make bags yourself?

Anzai

Yes, I sometimes create simple pieces from designs. When making a request to wholesalers or bag makers, it is easier to convey the image by forming an actual piece to give them as opposed to just written designs. I myself actually studied at a craftsperson training school in Okachimachi for two years about 10 years ago.

Takashima

That is wonderful. Then you must be able to understand the craftsperson's position when talking with them.

Anzai

Yes, perhaps. I also have my own leather sewing machine and leather flattening machine, so I use them to make prototypes to give to the bag makers.

Takashima

You're very skilled. I am absolutely terrible at sewing, so my husband sewed the bag our son needed for kindergarten.

Anzai

At our home as well, I'm the one that makes our son's bags and kindergarten smocks. So I guess we're the same (laughs)!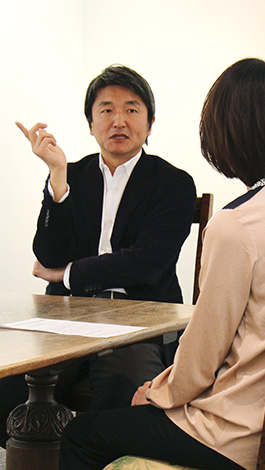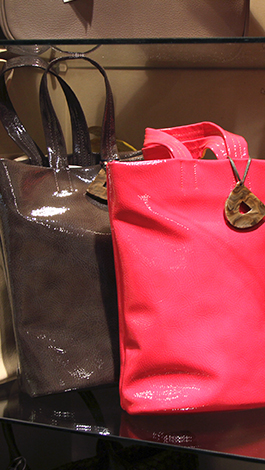 Enamel bags designed by Anzai

Area linksInquiriesTerms of Use
System RequirementsAbout Us
© Ginza Information Management