GINZA CONNECTIVE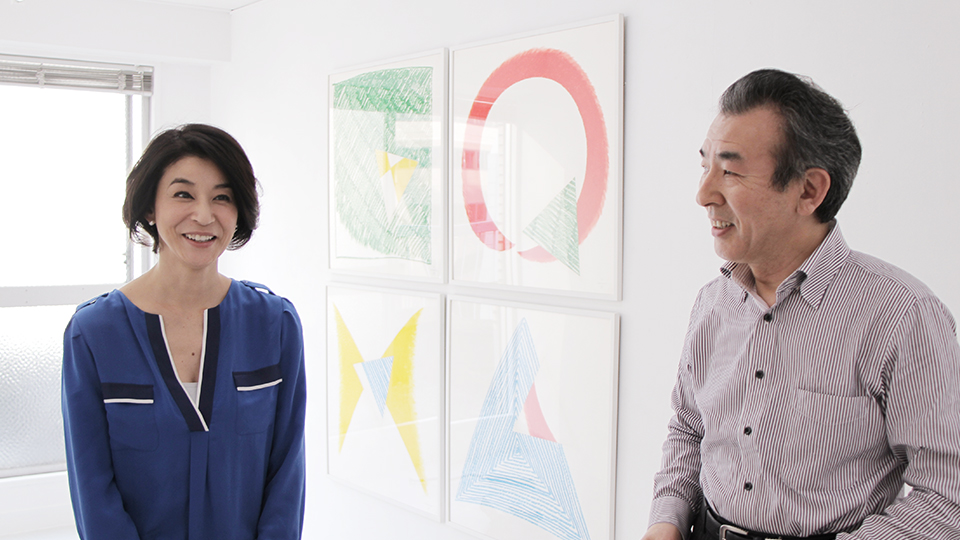 GINZA CONNECTIVE VOL.19
Hozu Yamamoto×Chisako Takashima
2013.04.01
A talk series with the violinist Chisako Takashima and the Ginza people. Ginza holds many personal and professional memories for Takashima. In this talk series, she thoroughly explores various aspects of the Ginza culture with her guests. Today's guest is Hozu Yamamoto, president of Tokyo Gallery, Japan's first modern art gallery.
During my childhood I was surrounded by artists.
Takashima

Was it your father that first opened the gallery?

Yamamoto

Yes. My father opened the Tokyo Gallery in Ginza in 1950 and initially hung Western-style paintings by artists like Tsuguharu Fujita and Soutarou Yasui who studied in Paris. Later, at the very end of the 50's, he went to Paris himself. At that time, there was a major abstract impressionist movement going on called Art Informel. My father returned to Japan confident that the rest of the 20th century would be devoted to abstract art. After coming home, he decided to focus on abstract paintings in Japan, and introduced the latest European pieces in the gallery. Lots of young artists and even Issei Miyake in his student years started coming around.

Takashima

No kidding! Did your father originally work in the art world?

Yamamoto

He came from a poor family, so he started an apprenticeship at an antiques shop immediately after higher elementary school. Then he went to fight in the war. The war was followed by the dissolution of the Zaibatsu (financial combine), and a period when a new population of rich people emerged. My father started working as a mediator for selling paintings from the previous rich people to the new rich people.

Takashima

He must have been a connoisseur. Did he also deal in antiques?

Yamamoto

No, he didn't. After going independent, he started selling western-style modern art to art museums. He would bring paintings to the Oohara Museum of Art (in Kurashiki City, Okayama Prefecture), collect money, and then go spend it in Kyoto (laughs).

Takashima

Really?!

Yamamoto

Well, he had the experience of surviving the war, and must have considered himself lucky just to be alive, right? So he probably never thought about accumulating wealth and just wanted to enjoy his money. So, ever since I was little, there were always starving artists boarding at our home.

Takashima

No kidding.

Yamamoto

They would come to my father for pocket money or a meal. So I often ate meals with these artists. Taro Okamoto sometimes came for a meal with us.

Takashima

Unbelievable! (laughs)

Yamamoto

Yes, they were odd men – definitely not normal adults (laughs). I doubt my brother and I would be surprised by anyone we meet, after being surrounded by strange people from all over the world when we were kids.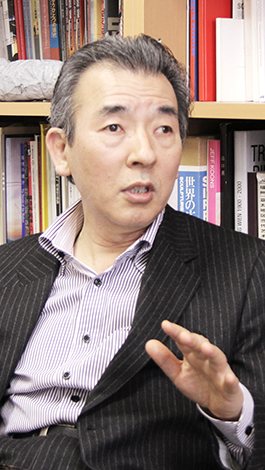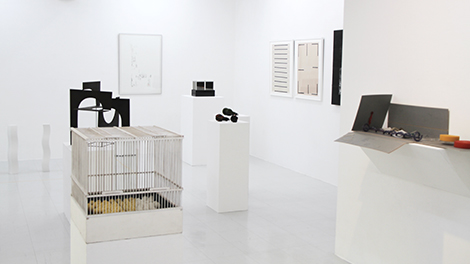 Interior of Tokyo Gallery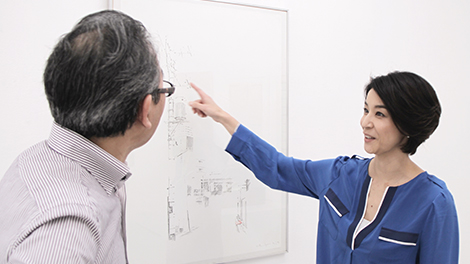 It's important to expose kids to lots of good music and art.
Takashima

Art seems somewhat difficult to decipher. Can you give some tips for appreciating art?

Yamamoto

I tell visitors that art is made up of three things: materials, techniques, and concepts. That means, what kind of materials were used? What techniques were used to create it? And, what exactly is the artist trying to say?

Takashima

The part about what they are trying to say seems the most difficult. If the viewer cannot catch the meaning of the piece, is that their own fault, or the fault of the piece itself?

Yamamoto

Consider this – most Japanese people seeing Mount Fuji think it is beautiful, right? Why do we think so? It's because we learned to think so. We saw Mount Fuji with our mother and father and they said it is beautiful. That is a type of learning. Art appreciation is always learned, and the viewer's power of understanding depends on how much they've learned.

Takashima

I see! It is the same with music. If you play Mozart for aboriginals in Africa, they do not think it's good at all. You only come to recognize something as music after learning through various experiences.

Yamamoto

Exactly. And those experiences are cultivated in the environment. For example, if you brought aborigine children to our home, they would grow up the same way I was. So, it is not inherent skills, but environment that is important. Art is viewed differently after seeing many different pieces and learning about it.

Takashima

Very interesting.

Yamamoto

That's why it's important to expose kids to lots of good music and art. Kids have supple minds, so they soak things up like sponges. I think it would be good to teach kids these sorts of things in school.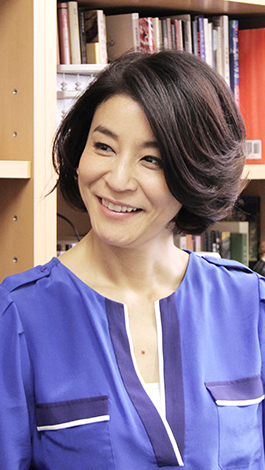 Area linksInquiriesTerms of Use
System RequirementsAbout Us
© Ginza Information Management