GINZA CONNECTIVE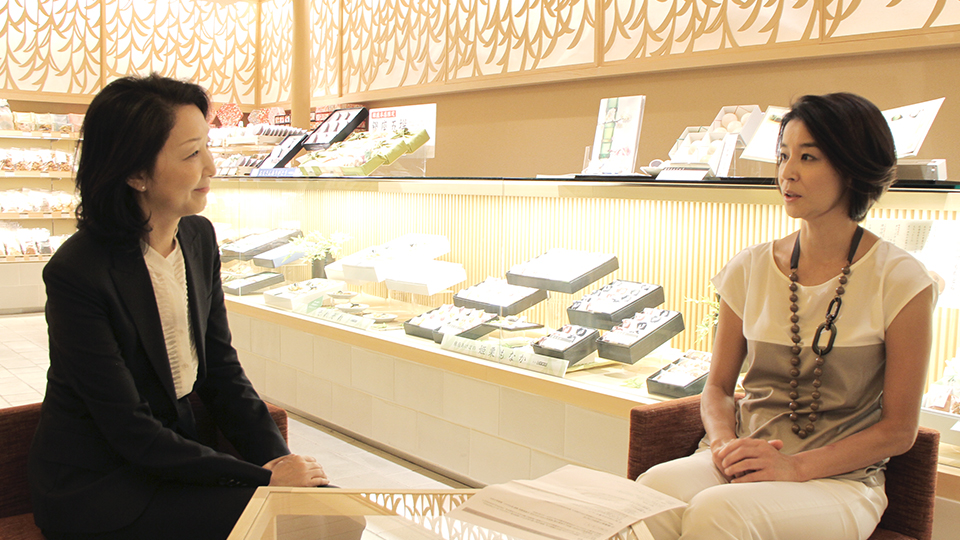 GINZA CONNECTIVE VOL.21
Kayo Hosono×Chisako Takashima
2013.06.03
A talk series with the violinist Chisako Takashima and the Ginza people. Ginza holds many personal and professional memories for Takashima. In this talk series, she thoroughly explores various aspects of the Ginza culture with her guests. Today's guest is Kayo Hosono, the third president of Ginza Akebono, a Japanese style confectionery that was opened in 1948, just after the war.
After the war, my grandparents opened the shop in the burnt ruins of Ginza
Takashima

To start, could you tell me the origin of the name, Ginza Akebono?

Hosono

Yes. Ginza Akebono was given that name to mean a new dawn in Japan, because it was opened in 1948, just after the war.

Takashima

Was it founded in Ginza?

Hosono

Yes. I heard that Ginza was just burnt ruins at the time. My grandparents happened to procure some sugar and wondered if there was some way to share it with others. They made oshiruko (sweet red-bean soup) and sold it here, which was the start of the shop. There was a shortage of supplies, so they went around buying the adzuki beans in small cloth beanbags for juggling to make it.

Takashima

What vitality! Your grandparents opened the first shop together? Now there are shops all over the country.

Hosono

My grandparents opened the first shop together, and my father expanded the business nationwide. Now we have about 90 shops from Hokkaido to Kyushu, mostly in Tokyo.

Takashima

That is amazing. Japanese sweets are wonderful because all generations love them. As a present to commemorate the birth of my child, I gave out manju (sweet bean-filled buns) stamped with an original violin mark. They were very well-received.

Hosono

I am very glad to hear they are used this way. Our "Mochidora" (bean-jam pancakes) that is a long-seller can also be stamped with a seal.

Takashima

Really? I want to get some! Let me ask next time.

Hosono

By all means! I look forward to it.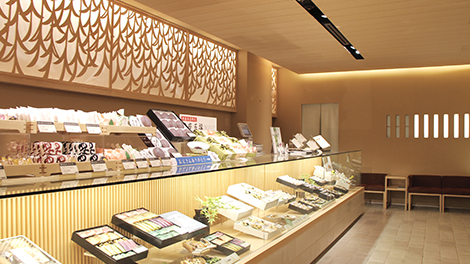 Inside the Ginza Akebono Ginza Main Shop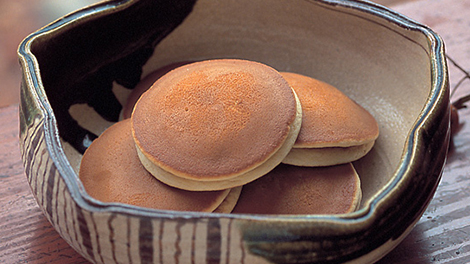 The shop logo was written by my sister who had Down syndrome
Takashima

Were you always planning to take over the shop?

Hosono

Not at all. I originally wanted to be a teacher, but I became disheartened during teaching practice (laughs). I thought, that's it, and had my dad let me join the company. I figured I would get married and become a housewife.

Takashima

And the rest is history…

Hosono

Yes. Here I am 27 years later (laughs). My first post after joining the company was the factory making sweets. I joined the company with a totally noncommittal attitude, so my father probably put me in the factory to discipline me.

Takashima

There were different posts? The company must have been quite big even from back then.

Hosono

No, it wasn't so big. When I first started working at the factory, over half the staff were disabled people. She passed away 3 years ago, but at the time my younger sister who had Down syndrome was already working at the factory. So, I started working together with her.

Takashima

My younger sister also has Down syndrome.

Hosono

Yes, I saw your family story on TV. I felt we were similar there. My sister actually wrote the "Ginza Akebono" logo used on our sign and wrappers.

Takashima

No kidding! Your sister was very talented. She was very different from mine, who is an expert at chatting (laughs). How was it working with your sister?

Hosono

The factory I was assigned to is a small one my father built for my sister to work at. On the first day, I thought I could probably help out somehow, but I was completely battered. Everyone was so quick at their job. My sister even taught me some things. I felt embarrassed at my simple attitude, and thought I would just have to try as hard as I can, and eventually I started enjoying it.

Takashima

So, you can make Japanese sweets yourself!

Hosono

Yes, I completed my training. I put on a white coat and gloves and made sweets every day. I worked in shop management, product development, sales, and other posts after that.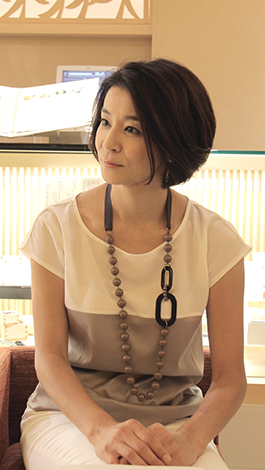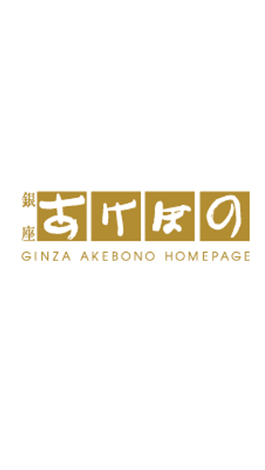 Area linksInquiriesTerms of Use
System RequirementsAbout Us
© Ginza Information Management