GINZA CONNECTIVE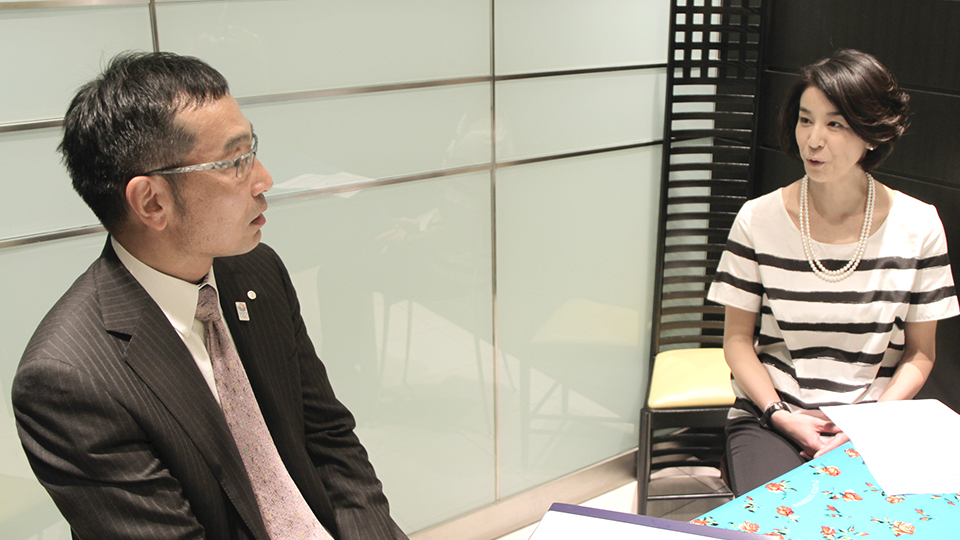 GINZA CONNECTIVE VOL.22
Mitsuru Saito×Chisako Takashima
2013.07.01
A talk series with the violinist Chisako Takashima and the Ginza people. Ginza holds many personal and professional memories for Takashima. In this talk series, she thoroughly explores various aspects of the Ginza culture with her guests. Today's guest is Mitsuru Saito, president of Ginza Sembikiya, a shop that has been selling the highest quality fruit since the Meiji era.
The youngest Sembikiya is the Ginza shop that was founded 120 years ago
Takashima

Ginza Sembikiya will celebrate the 120th year of its founding next year, which is amazing. You have shops in Nihonbashi, Kyobashi, and Ginza, and I understand that the first one was actually the Nihonbashi shop.

Saito

That's right. Nihonbashi was the original and it franchised out to Kyobashi and then to Ginza, making Ginza the youngest. The 120th year anniversary is for the Ginza shop. The Nihonbashi shop that was the original was founded in 1834. That's almost 180 years ago.

Takashima

What?? Hold on a second. You mean there was a fruit shop that long ago?

Saito

Yes, in around the fifth year of the Tempo era.

Takashima

I'm very surprised there was a fruit shop so long ago. They must have been something that was only eaten by the feudal lord class.

Saito

Actually, that was not the case. At first the founders tried to create a business that would become popular among the common people. There were only limited types of fruit, so the shop also sold vegetables.

Takashima

I see. And the youngest of the Sembikiya shops is the Ginza shop?

Saito

That's right. The first franchise was the Kyobashi Sembikiya, in 1881. Our shop was founded in 1894, so next year will be our 120th anniversary.

Takashima

Amazing. I personally am very happy when I receive a gift from Sembikiya. I know the person who gave it to me really cares for me. That's not something you feel about many brands.

By the way, what does the name Sembikiya mean?

Saito

It's the name of a place. The person that founded the Nihonbashi shop was originally from a town called Sembiki near Koshigaya in Saitama.

Takashima

I see! It came from the name of a place…

So, if the name of the town was "Manbiki" (the Japanese word for shoplifting), the shop would have been called Manbikiya (laughs).

Saito

I suppose so (laughs). It's a good thing it was called Sembikiya (laughs).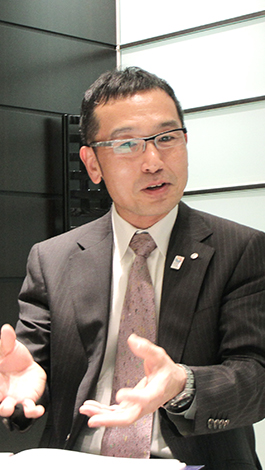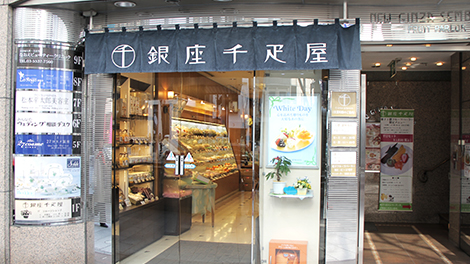 Ginza Sembikiya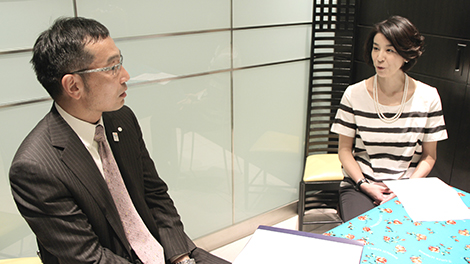 The fruit should only be cut minimally in a fruit parfait
Saito

Since you're here, please go ahead and choose something.

Takashima

Really?! Thank you!! They all look so great, it's hard to choose (orders a limited-time seasonal strawberry parfait *currently unavailable). I really love Sembikiya's fruit sandwiches. They are also great to bring as a gift when visiting someone's home. The package is really cute.

Saito

Thank you.

Takashima

Other shops also make fruit sandwiches, but these are totally different. I wonder what makes them so special?

Saito

At Sembikiya, we use the best tasting whipped cream. That is why they are so popular.

Takashima

Whipped cream is the best for telling you how tasty a shop is. (While eating whipped cream from the parfait) This whipped cream is truly delicious!

Saito

One time, we changed the whipped cream blend slightly, and a customer suddenly said, "You change the whipped cream." We were pretty surprised (laughs). I think our regulars probably know our flavor even better than our actual employees (laughs).

Takashima

It keeps you on your toes (laughs). Sembikiya is famous for its fruit parfaits, but I get the sense that the fruit is not chopped haphazardly.

Saito

That's right. Many shops sell parfaits, but quite a few of them go for artistic parfaits. I suppose that's fine as well, but we value a retro style.

Takashima

A classic style?

Saito

Yes. A little old-fashioned. My grandfather often said that fruit should not be cut too much. He said that just cutting them roughly brings out the natural fruit flavor. So, they should only be cut minimally. I personally feel that there are tons of gorgeous looking parfaits out there, so I want to sell ones that give off this retro feeling.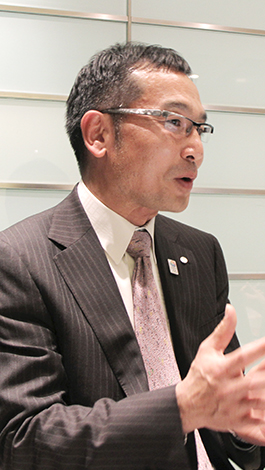 July's limited-time seasonal peach parfait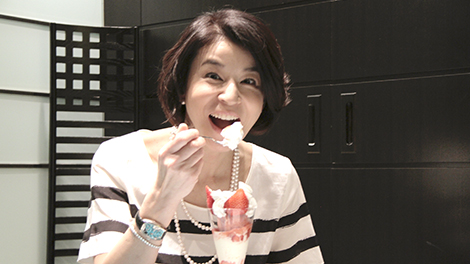 Area linksInquiriesTerms of Use
System RequirementsAbout Us
© Ginza Information Management