GINZA CONNECTIVE
GINZA CONNECTIVE VOL.24
Mamoru Sugiyama×Chisako Takashima
2013.09.03
A talk series with the violinist Chisako Takashima and the Ginza people. Ginza holds many personal and professional memories for Takashima. In this talk series, she thoroughly explores various aspects of the Ginza culture with her guests. Today's guest is Mamoru Sugiyama, the fourth generation master of the Ginza Sushiko Honten, a long-standing sushi restaurant that has been around since the Meiji era.
A certain manner towards customers is required by a fourth generation master of a 128-year-old shop
Takashima

When did Ginza Sushiko Honten first open?

Sugiyama

In 1885.

Takashima

So, it has been open for more than 100 years this year.

Sugiyama

That's right. It's been 128 years. I am the 4th generation master.

Takashima

So did you hold a lavish party on the one hundredth anniversary?

Sugiyama

No, we try not to stand out too much (laughs).

Takashima

I'm not convinced at all (laughs).

Sugiyama

If we do that sort of thing, we could actually lose some of our customers. For example "Why did you invite that person and not this person?" or "Why are that person and that person on the list but my name is not?"

Takashima

Wow, that's frightening.

Sugiyama

Ginza has a certain character, so these interactions are complicated. Some of our customers are literally living national treasures, so we try to treat our customers with the consideration required of a long-established restaurant.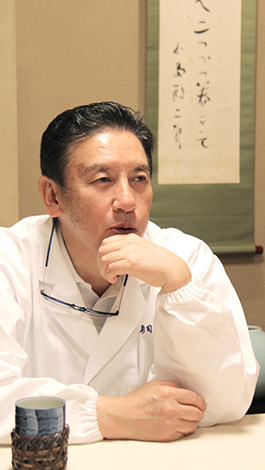 All sushi restaurants before the Great Kanto Earthquake were takeout
Takashima

Sushiko is an Edomae-zushi (Tokyo Bay sushi from the Edo period) restaurant with a long history. Could you tell me the difference between current sushi and that of the Edo period?

Sugiyama

The most obvious difference is that upscale restaurants in the Edo period never let you eat at the actual restaurant. They were takeout only. Many people imagine that there have been counter seats since Edo times, but this is incorrect.

Takashima

No kidding?! I had no idea.

Sugiyama

It was only after the Great Kanto Earthquake that people were finally allowed to eat at the restaurant. The area was all burnt ruins, and everyone was left penniless. Then the Kansai Kappo (Kansai area-style culinary art) people came to Tokyo. The Kansai Kappo style became popular in Tokyo, and counter seats came along with it to sushi restaurants. Until then they were all take out or catering. By catering, I mean high-class catering.

Takashima

No kidding. I figured that because it's raw, it would be eaten right away in front of the chef.

Sugiyama

Yes, so even though it was a sushi restaurant, all the food was given some extra preparation, like searing or soaking it in soy sauce. There were no refrigerators or ice in those days, so they made sushi with a great deal of seasoning.

Takashima

So that's Edomae-zushi from the Edo period.

Sugiyama

Yes. It is nothing like today's sushi.

Takashima

Certainly not. When I think about it, there are no scenes of counter seats in the old Japanese books.

Sugiyama

Definitely not. They first appear in the works of Naoya Shiga. Until then there are none. If you search through Edo literature, you will certainly not see any scenes of the eating sushi. Also, there are no recipes left behind.

Takashima

Music may be similar. For example, there are no musical scores of gagaku (old Japanese court music) left behind. It was passed down by simply listening to and remembering it.

Sugiyama

Culture is indeed an oral tradition. Some were surely written down, but they all got burned in the end, and none remain.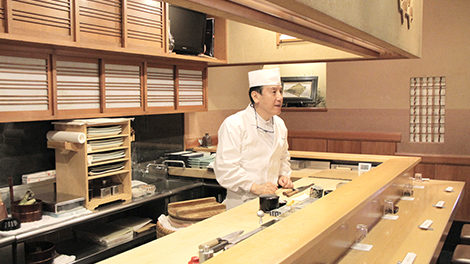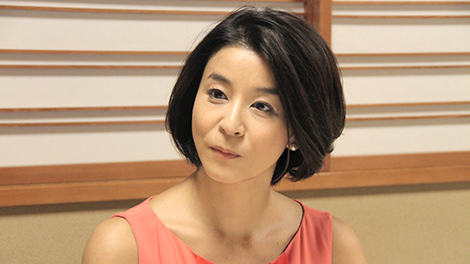 Area linksInquiriesTerms of Use
System RequirementsAbout Us
© Ginza Information Management