GINZA CONNECTIVE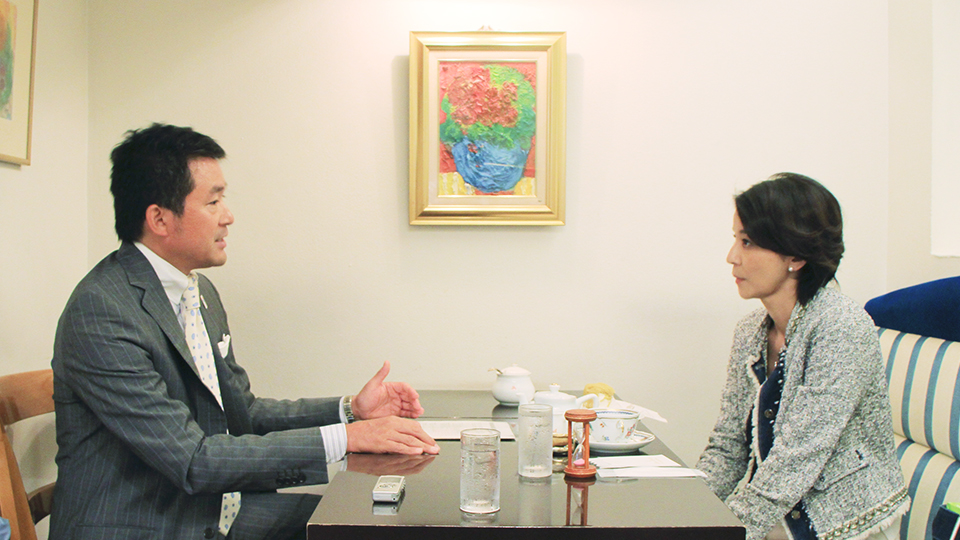 GINZA CONNECTIVE VOL.27
Koichi Suzuki×Chisako Takashima
2013.12.06
A talk series with the violinist Chisako Takashima and the Ginza people. Ginza holds many personal and professional memories for Takashima. In this talk series, she thoroughly explores various aspects of the Ginza culture with her guests. Today's guest is Koichi Suzuki, president of Café de Ginza Miyuki-kan, one of the most well-known cafés in Ginza.
Café de Ginza Miyuki-kan that was opened by an ex-office worker who yearned for Ginza
Takashima

Your café first opened in 1969, which would make it a year younger than me. That is relatively young for a shop in Ginza, right?

Suzuki

Yes it is. It has been only 34 years since the café moved to Ginza, so it is just a baby compared to the veterans (laughs).

Takashima

Where was it before Ginza?

Suzuki

We had a shop on the first basement level of the Nihon Building in Otemachi, and moved here after it was open for 10 years. My predecessor originally worked at Nikko Securities, but he worked as a general manager of the Ginza office on the corner of Namiki-dori and Harumi-dori, and experienced the greatness of Ginza there. Apparently he had been wanting to someday open a shop in Ginza.

Takashima

So your father is an escaped office worker?

Suzuki

Yes. He quit his job when he was 40 and started up his own business. I was born the same year as the business.

Takashima

So you are the same age. By the way, where did the name of the shop come from?

Suzuki

The name of the building of the main café is Miyuki-kan.

Takashima

Now you have as many as six shops in Ginza.

Suzuki

That's right. Each shop has its own theme and a menu and interior decor that suits its location. A common feature of all the shops is their white walls. The person who designed the interior decor was originally an artist who designed the shops each as their own painting. The customers come in against the white canvass to complete the painting. That is why all the shops have white walls. We maintain Ginza quality while taking care not to lose a sense of unity among the shops.
For the posts and other parts, we use old materials, for example pieces we hauled in that were actually used in old houses in Yamagata.

Takashima

No kidding! Seeing the shop again from that perspective makes it all the more wonderful.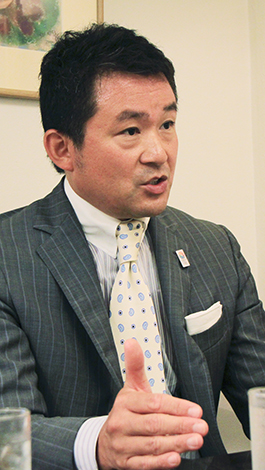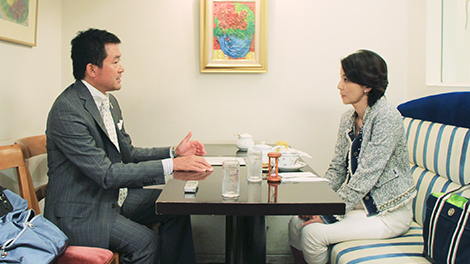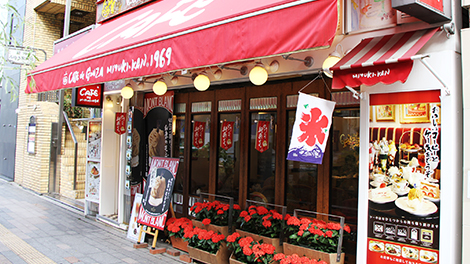 Café de Ginza Miyuki-kan Honten
The secret story behind the prized specialty Japanese chestnut mont blanc and its particular methods for creation
Takashima

Café de Ginza Miyuki-kan is famous for its Japanese chestnut mont blanc (cream cake). Have you had this on the menu since the shop first opened?

Suzuki

No, it has only been nine years since we first introduced it.

Takashima

So you, the second president, came up with the idea?

Suzuki

Well, not exactly. There was a pâtisserie in Minami-Azabu called La Precieuse (the Minami-Azabu shop is now closed) whose owner, Mr. Yamakawa, once worked at a cake factory we had in Shimbashi. He decided to go independent and open his own shop, and I went to his celebration party where me and my predecessor were given a Japanese chestnut mont blanc. It was so delicious that I asked Mr. Yamakawa if he would let us sell it at our shop, and we were able to make Japanese chestnut mont blanc cakes taught to us directly.

Takashima

So that is the story!

Suzuki

Since you are here, please try a Japanese chestnut mont blanc.

Takashima

I just love mont blanc. So much so that you would think it's an illness (laughs). The color is a very elegant tone that could only be from a Japanese chestnut. (Takes a bite) Oh, delicious ♡ Makes me forget about work (laughs).

Suzuki

We may use the most Japanese chestnuts of all the western-style confectioneries in Japan. We use about 15 tons of Japanese chestnuts a year. The mont blanc you usually eat is a paste of French or Italian chestnuts mixed with whipped cream or other ingredients. Ours is simple, with only Japanese chestnut and sugar.

Takashima

Interesting. Where are the Japanese chestnuts from?

Suzuki

Our Japanese chestnuts are from Kuma in Kumamoto prefecture. If you don't care where they are from, there are all types of chestnuts, but we searched for a chestnut with a great aroma and mild sweetness that was perfect for sweets, and the Kumamoto prefecture ones were the best. The shade varies slightly with the picking season. This is the season for new chestnuts, so the color is a lovely amber.

Takashima

I hear that more and more customers are coming specifically for this.

Suzuki

Gratefully, yes. We sell 200,000 a year.

Takashima

200,000! That's amazing! You must be pleased by the great profit (laughs).

Suzuki

Well the cost is pretty high (wry smile). But we refuse to compromise. The meringue is baked for 2 hours by the people at the factory, and we pipe out the unsweetened whipped cream and chestnut paste at the café. We make the meringue twice a day so that it doesn't lose its crunch.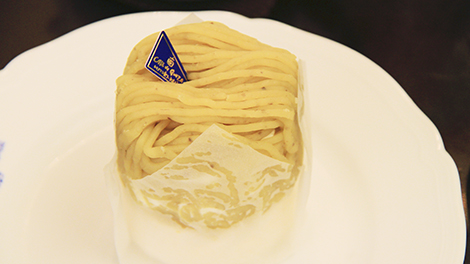 Ultra-popular Japanese chestnut mont blanc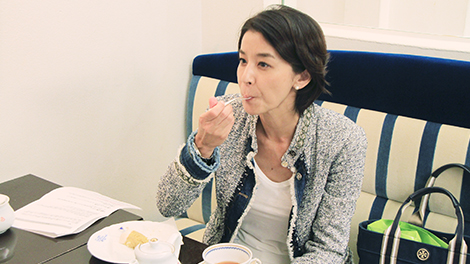 Area linksInquiriesTerms of Use
System RequirementsAbout Us
© Ginza Information Management