GINZA CONNECTIVE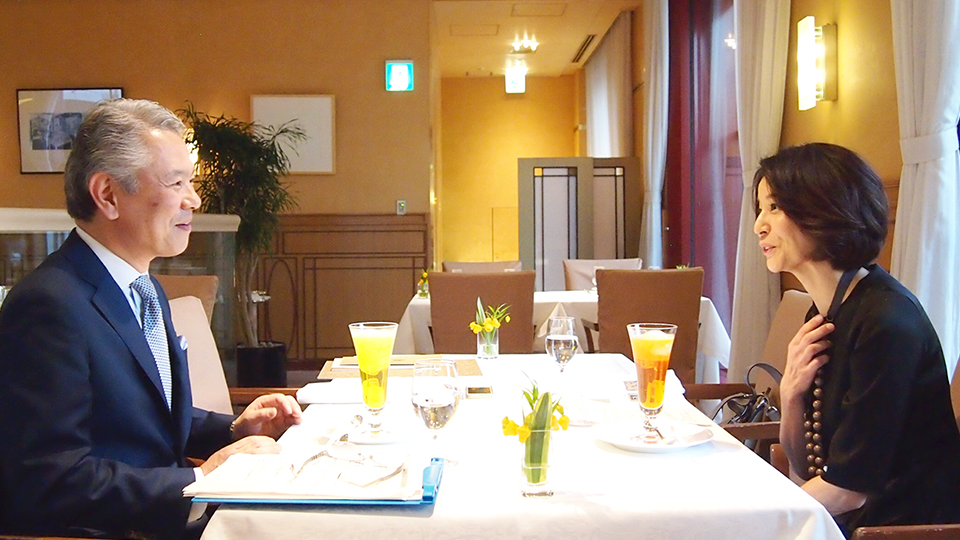 GINZA CONNECTIVE VOL.42
Makoto Suzuki×Chisako Takashima
2015.04.01
An interview series featuring Ginza people in conversation with violinist Chisako Takashima. With a special fondness for Ginza, which holds many memories both from her professional and private lives, Takashima explores Ginza from various dimensions with her guests. In this volume, she welcomes Mr. Makoto Suzuki, CEO of Shiseido Parlour, which has been in business in Ginza from the Meiji era.
Originating as a soda fountain in the corner of a Western-style pharmacy.
Takashima

I have been coming to Shiseido Parlour since I was a little girl. My grandmother loved Ginza, and she would often bring me here. I was also here just recently to celebrate the solo debut of a member of our group of twelve violinists.

Suzuki

I'm very happy to hear that. Thank you.

Takashima

Shiseido Parlour is an iconic restaurant, especially among girls. I have been told that you have been in business since the Meiji era. Could you tell me about its history?

Suzuki

Shiseido Parlour was originally a Western-style pharmacy. In 1900, our founder, Arinobu Fukushima, found a soda fountain at an American pharmacy on his way home. Then in 1902 (Meiji 35), he began selling soda in a corner of his pharmacy, and manufacturing and selling ice cream as well.

Takashima

Wow! That must have been so chic back then!

Suzuki

It was a time when there were still many okiya (geisha houses) in this area and many geisha would come with rich men. A bottle of lotion called Eudermine, worth 25 sen (Japanese currency unit. 100 sen = 1 yen), would come with every soda, which was also 25 sen. This made it very popular.

Takashima

He was a man of foresight!

Suzuki

I think he was a man who was always keen on attempting new things. He brought back cups, spoons, straws and everything from the United States. They were novelties back then and he was full of enthusiasm about offering everyone high-quality authentic products from overseas.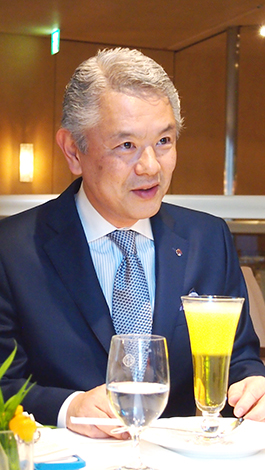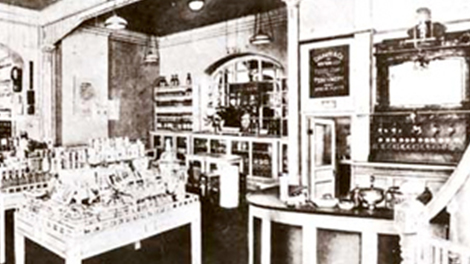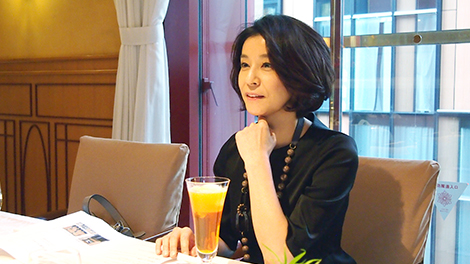 An iconic restaurant much loved by many literary masters. Grand opening of Bar S on the top floor in June.
Takashima

Shiseido Parlour has always had that high-class image. To be truthful, having dined here since I was a child, that had never crossed my mind, but everyone I know says so.

Suzuki

I am very grateful that many people feel that there is a dignified elegance about Shiseido Parlour, or that they feel inspired when they come here. However, children are very welcome at our restaurants on the fourth and fifth floors. Some of our customers, who came with their parent as children now come with their grandchildren.

Takashima

That is wonderful. The works of novelists have also had great influence on its high profile, haven't they? Shiseido Parlour appears in the works of Yasunari Kawabata and Ogai Mori.

Suzuki

Yes, it may have made them a distinguished person to have dinner at everyone's dream restaurant and write about it. A recent memory is having Shotaro Ikenami dining with us frequently.

Takashima

Many people have their favorite menu. I always order "beef and mushrooms fried rice Japanese style", but my friend's favorite is scallop curry and rice.

Suzuki

The dishes that we have served since our establishment are also very popular. Some of our customers have a set of dishes that they always order and share.

Takashima

Is this entire building owned by Shiseido, today?

Suzuki

Yes it is. Our shop is located on the first floor and our café, on the third. The fourth, fifth and tenth floors are restaurants. The top floor is currently being renovated into a bar where chic adults gather. We are hoping that ladies will feel comfortable coming to the bar for a drink.

Takashima

So, it will not be your hide-out, but a place open to ladies for casual drinks (laughs).

Suzuki

That's right (laughs). It will be a place that is also enjoyable for those who do not drink, so please come check it out when we reopen.

Takashima

Thank you. I would love to.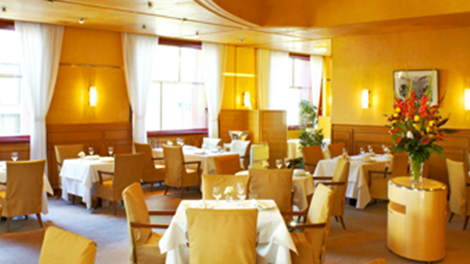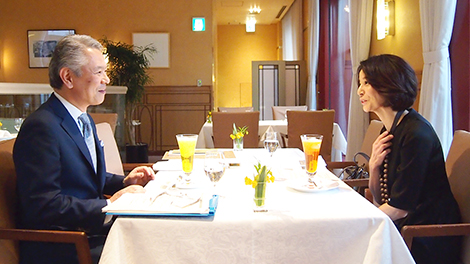 Area linksInquiriesTerms of Use
System RequirementsAbout Us
© Ginza Information Management