GINZA CONNECTIVE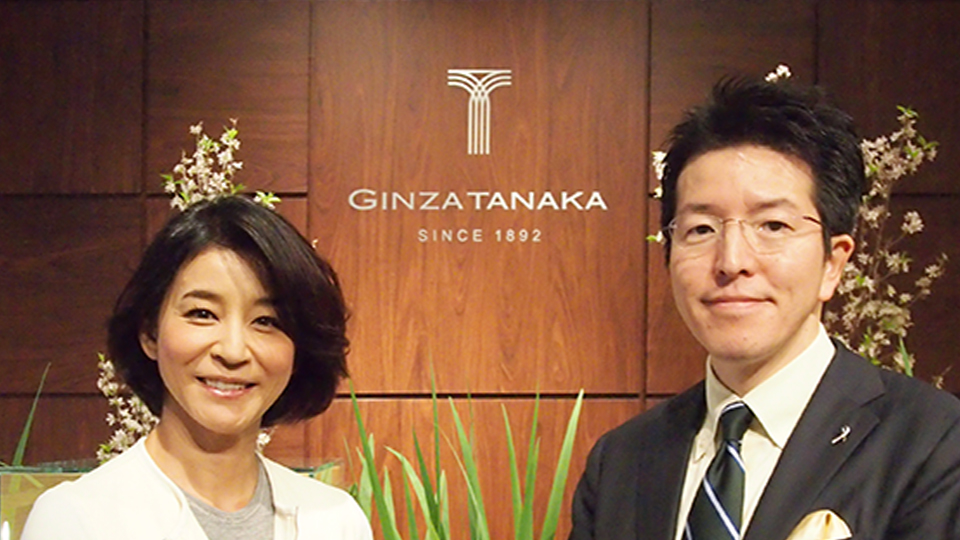 GINZA CONNECTIVE VOL.44
Masakazu Tanaka×Chisako Takashima
2015.06.03
An interview series featuring Ginza people in conversation with violinist Chisako Takashima. With a special fondness for Ginza, which holds many memories both from her professional and private lives, Takashima explores Ginza from various dimensions with her guests. In this volume, she welcomes Mr. Masakazu Tanaka, President of GINZA TANAKA, a long-established boutique that has sold precious metal accessories and jewelry from the Meiji era.
The history of GINZA TANAKA, a long-established boutique selling precious metal accessories and jewlery
Takashima

I have been told that GINZA TANAKA was established in the Meiji era. Have you always been in the precious metals business?

Tanaka

Yes, we have. The history of our company dates back to 1892 when we started as a wholesale dealer of precious metals called Shimizu Shoten (later, Yamazaki Shoten) in Asakusa, Tokyo. Our founder, Kamekichi Yamazaki, was the first person in Japan to propose the adoption of the Karat system, under which the quality of gold is indicated as 18K (18 karat gold) or 24K (24 karat gold), etc. He is widely known to have had much influence on the precious metals industry. A pioneer in the business, he was also among the first to sell diamonds, and in times when watches were mainly imported, he manufactured watch parts and assembled them in Japan. Yamazaki established an affiliate company called Shokosha, which specialized in manufacturing watches and is currently known as Citizen.

Takashima

Really? So, you originally started out as the same company!

Tanaka

Yes, we manufactured the first pocket watch in Japan with Shokosha. The watch was purchased by Emperor Hirohito of the Showa era.

Takashima

That is fascinating.

Tanaka

Later in 1930, Tanaka Shoten K.K. (currently Tanaka Kikinzoku Kogyo ) took over the business, but in order to retain Yamazaki's name, the company name was changed to Yamazaki Co., Ltd. in 1969. We ran our business under this name until the beginning of the Heisei era, so our older customers would probably be more familiar with the name Yamazaki. In 2002, when we celebrated 110th years of business, we changed our brand name to "GINZA TANAKA" and started afresh with the renewal of our main boutique in Ginza.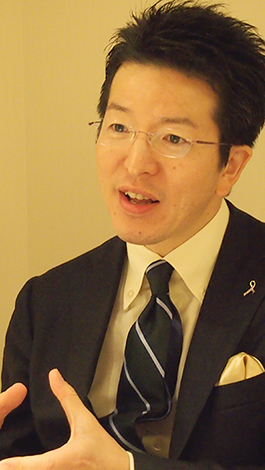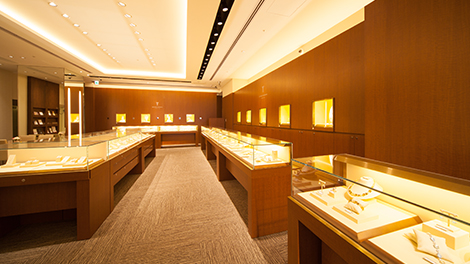 GINZA TANAKA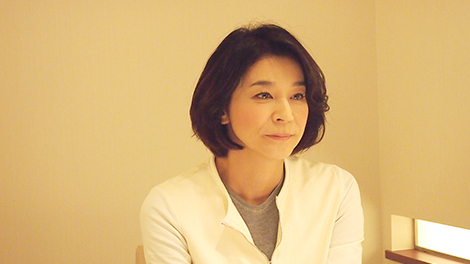 Retailer of highly valuable bullion and crafted gold ornaments
Takashima

I have heard that you are also a retailer of bullion Could you describe what bullion is?

Tanaka

When we say bullion, we are referring to gold and platinum bullion bars that are purchased as assets. This is what they look like. Please feel free to take one in your hands.

Takashima

I have seen them on TV before, but it is my first time to see the actual thing! How exciting! It looks like a chocolate bar (laughs). (Holding a 1kg gold bullion bar,) It does not appear to be large. and yet it is so heavy! I could never succeed in running away with one (laughs). How much would this be worth?

Tanaka

The market price constantly changes, but gold is worth around 4,700 yen per gram as of April 2015). Prices have risen substantially during the past twenty years.

Takashima

How expensive! How much was gold worth 20 years ago?

Tanaka

In the mid-1990s, it was around 1,200 yen per gram.

Takashima

That is a reasonable price! I should have bought some back then… It is my understanding that some people invest in gold as an asset.

Tanaka

Yes, although gold prices are volatile, unlike stock and bonds, gold will never become worthless. Central banks and public institutions all over the world possess gold as a part of their reserve assets. Gold has universal value.

Takashima

I should buy some too (laughs). By the way, it is my understanding that you also sell crafted gold ornaments. Do you also have ornaments in the shape of oval gold coins, like those which used to circulate in Japan?

Tanaka

Yes, we manufacture and sell gold ornaments, which are very popular among the Japanese people. According to some of our customers, the sight of gold makes them grin.

Takashima

I would love to have one in my possession too. It would be even more exciting to have the family crest engraved.

Tanaka

What a wonderful idea! I would love to offer that as a complimentary service for our customers.

Takashima

I recall that gold calendars used to be popular. I would receive them very often during the economic bubble (laughs).

Tanaka

They are still very popular as gifts around the New Year's holidays.

Takashima

Would you purchase them for a price too?

Tanaka

If you bring them in, we will purchase them at the market price.

Takashima

Really?! Then, I must secretly bring in all the unused gold items that we have packed away in our house.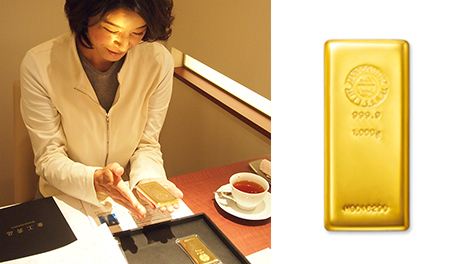 Tanaka Kikinzoku Jewelry K.K.'s gold bullion bar with 99.99% purity. (A Good Delivery Bar has engravings that prove that it has been accredited by the London gold market.)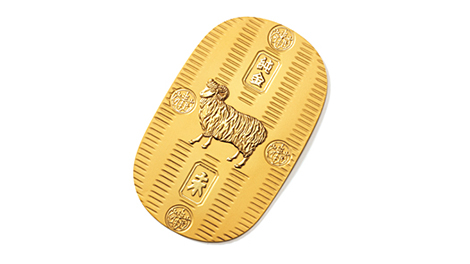 Large oval coins with engravings of the Chinese character for "sheep" can be bought via the online shop.

Area linksInquiriesTerms of Use
System RequirementsAbout Us
© Ginza Information Management