GINZA CONNECTIVE
GINZA CONNECTIVE VOL.45
Koko Kameoka × Chisako Takashima
2015.07.07
An interview series featuring Ginza people in conversation with violinist Chisako Takashima. With a special fondness for Ginza, which holds many memories both from her professional and private lives, Takashima explores Ginza from various dimensions with her guests. In this volume, she welcomes Ms. Koko Kameoka, President of Taikakukan.
Leaving priesthood to serve in the household of a branch of the Imperial family. The founder and his strong bond with Prince Arisugawa.
Takashima

May I ask you to briefly go over Taikakukan's history?

Kameoka

Our company was established in the beginning of the Meiji period and we have been in business for five generations now.

Takashima

Who founded the company?

Kameoka

Our founder was originally the chief priest of a temple in Hiroshima. One day, he happened to be called to serve in the household of a branch of the Imperial family…

Takashima

What happened?

Kameoka

When His Highness Prince Arisugawa was travelling around Japan, he happened to stay at our founder's temple. The Prince took an immediate liking to our founder and asked him to leave the priesthood and come back with him. Hence, he came to Ginza to serve in the household of the Arisugawa family.

Takashima

I would never have imagined that such a story could really occur!

Kameoka

Fate can be very mysterious. I would suppose that land in Ginza was not worth very much back then. Our founder was granted the piece of land where Taikakukan stands today and he started a hotel for those coming to Tokyo from afar.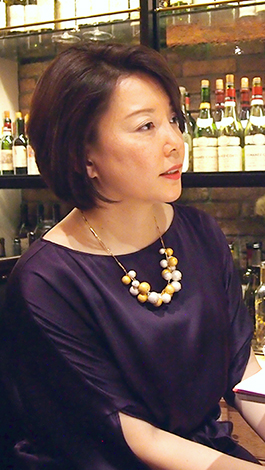 A special passion for Ginza's symbols – red bricks, willows and gas lamps – reflected in the Taikakukan building
Takashima

Does the name Taikakukan bear a special meaning?

Kameoka

Taikakukan was given its name by His Highness Prince Arisugawa. The founder's family name being Kame-oka (literally translated as "turtle-hill"), Taikakukan was taken from the phrase "kame-tai-tsuru (literally translated as 'turtle and crane'; the Chinese character for tsuru can also be read kaku)". Also, the family crest of the Arisugawa family depicts two cranes facing one another.

Takashima

That is interesting. So, at first, you ran a hotel at this very location.

Kameoka

Yes. According to our records, Sun Yat-sen stayed with us during his exile. The second-generation president closed the hotel, determined that the world would enter the oil era. He founded Kameoka Co., Ltd., which, in addition to oil and real estate, is currently also in the restaurant business. We run a wine restaurant called CINQ in the Taikakukan building.

Takashima

How long is the history of the restaurant?

Kameoka

The restaurant opened when the building was renovated by my grandfather, the third-generation president, and that would be in Showa 50 (1975). His intention was to create a place where people working in Ginza could come and relax. It started out as a café and developed into a restaurant under my father, who is very fond of wine. Celebrating our 40th anniversary this year, we are renovating and will reopen this autumn. I would be more than honored to have you dine with us after our renewal.
When my grandfather renovated the building, he insisted that the façade be done in red brick. He had a special passion for red bricks, willow and gas lamps, which symbolized Ginza.

Takashima

The Taikakukan building is one of the most prominent buildings in Ginza.

Kameoka

Nomura Securities used to be one of our tenants. I believe many people still have a strong image of Nomura Securities being in this red brick building, because they used to have a display board for stock quotes on the first floor that often appeared on TV.

Takashima

Now that you mention it, I do recall seeing that on the news. Times have changed.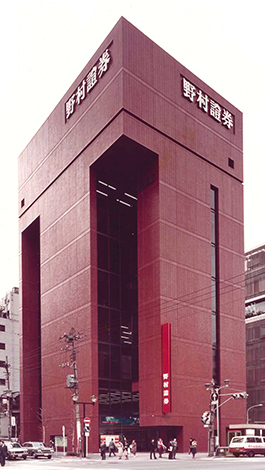 The Taikakukan building, just completed
The interior of CINQ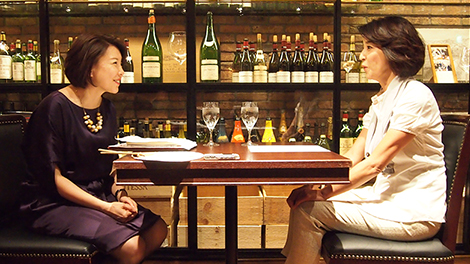 Area linksInquiriesTerms of Use
System RequirementsAbout Us
© Ginza Information Management