GINZA CONNECTIVE
GINZA CONNECTIVE VOL.46
Jin Hirayama×Chisako Takashima
2015.08.17
An interview series featuring Ginza people in conversation with violinist Chisako Takashima. With a special fondness for Ginza, which holds many memories both from her professional and private lives, Takashima explores Ginza from various dimensions with her guests. In this volume, she welcomes Jin Hirayama, President and Representative Director of Space Trust that runs a real estate business in the Tokyo area including Ginza.
Managing a building housing clubs and bars in Ginza
Takashima

It must be fascinating to run a real estate business in Ginza. As Ikuzo Yoshi sings, it is everyone's dream to own real estate in Ginza.

Hirayama

Oh, our company does not possess real estate itself, but instead takes care of buildings owned by other people. Our business style is to assume everything on behalf of our customers – serving our customers as an intermediary and managing their property and buildings as well.

Takashima

That, too, is quite fascinating. When was the company established?

Hirayama

As a corporate group, we are celebrating our sixtieth year in business this year. My grandfather was the founder, so that makes us a third-generation family business. We launched our business in Ginza and have expanded to Akasaka, Shinjuku, Roppongi and Shibuya.

Takashima

Buildings in Ginza must mean many bars and clubs.

Hirayama

That's right. We refer to them as "social buildings," which house businesses that are often places for social interaction. Since many of these businesses are open during nighttime, we basically operate 24 hours a day, 7 days a week.

Takashima

Have you witnessed any change with the times?

Hirayama

Old clubs have been around for quite a long time, while during these past 5 or 10 years, nightclubs have increased even in Ginza. Therefore, we have come to see more barkers in the streets. Nevertheless, Ginza remains a town with class.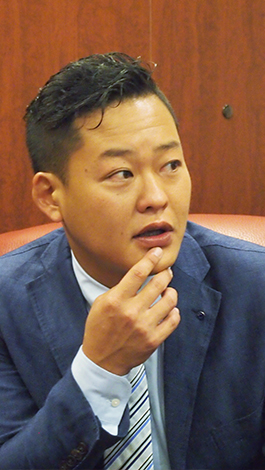 Working on the spot at midnight can involve experiences too terrifying to share with others
Takashima

When you say "building management", what exactly does that involve?

Hirayama

We address various issues, for example, blackouts, drunk people who have fallen asleep, water leakages…

Takashima

I can't believe it! You have to take care of drunk people too! I would have thought that the clubs were responsible for their own customers…

Hirayama

Well, some people just walk in out of nowhere, so it is not always that simple. When I receive a call from the owner of a club, I really have no choice but to go.

Takashima

That is interesting . I imagine that there would be a world unknown to outsiders.

Hirayama

Ginza is more peaceful than other towns, but in some of the towns where we manage buildings, I sometimes encounter incidents that are too formidable to share with you today. And some of our cameras capture scenes that should not have been witnessed…. The owners of buildings in Ginza are generally wealthy and demanding people, but the tenants can also be very stubborn, so part of my job is to act as the intermediary in negotiating rent. It could be a job that cannot be fulfilled if you are not stress-resistant (laughs).

Takashima

That makes me afraid to ask, but please tell me about one of your most challenging tasks.

Hirayama

Let me see. I would say, 3.11, or the Great East Japan Earthquake. I had to visit every building we managed, one at a time, to check if no one was locked in the elevators and whether the building was not having any problems. Consequently, there was no severe damage, but with mobile phone services out of order and elevators stopped, it was quite grueling.

Takashima

Having to cope with not only human issues but also natural disasters must make it quite the challenge.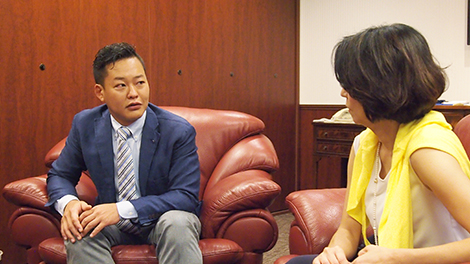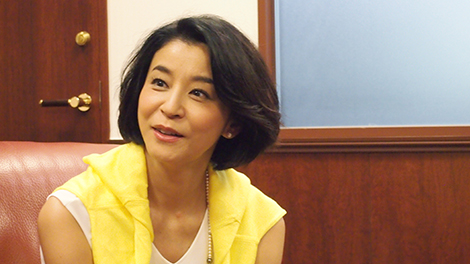 Area linksInquiriesTerms of Use
System RequirementsAbout Us
© Ginza Information Management