GINZA CONNECTIVE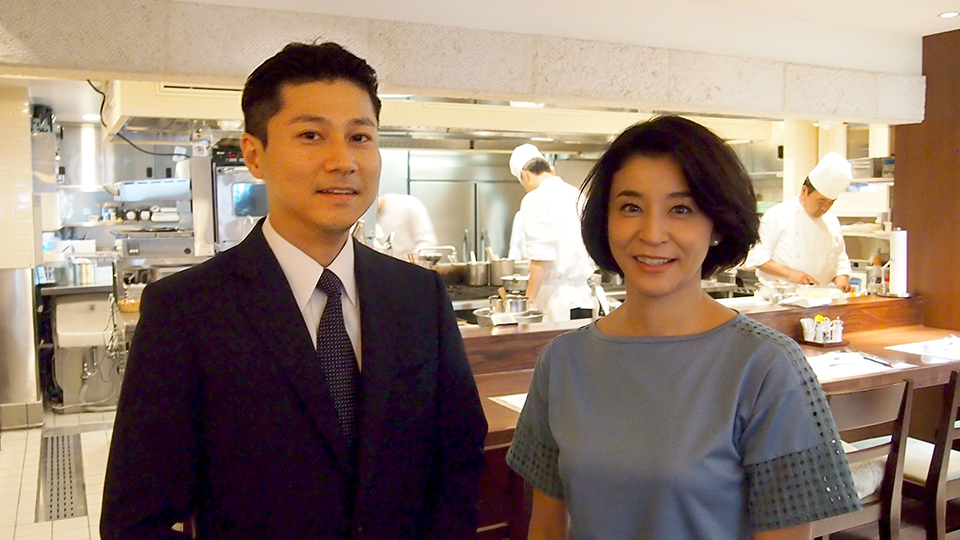 GINZA CONNECTIVE VOL.47
Takashi Hoshihara×Chisako Takashima
2015.09.14
An interview series featuring Ginza people in conversation with violinist Chisako Takashima. With a special fondness for Ginza, which holds many memories both from her professional and private lives, Takashima explores Ginza from various dimensions with her guests. In this volume, she welcomes Mr. Takashi Hoshihara, CEO of carioca.Ltd, which runs a diversity of restaurants, including Namban Ginentei.
80 years of business in Ginza.
Takashima

Beef cutlets, Japanese tiger prawn gratin, beef tongue stew… I had a glimpse of the menu just before and everything looked delicious! When was the restaurant first opened?

Hoshihara

Namban Ginentei is celebrating its 45th year since its establishment in Ginza. Our company, Carioca, was founded more than 80 years ago in 1933 (Showa 8).

Takashima

Carioca is the name of your company?

Hoshihara

Yes, Carioca was established by my grandfather. Our company started out with coffee shops and bars. The name Carioca was derived from Rio de Janeiro because we used to serve Brazilian coffee. I suppose that was stylish and modern back then.

Takashima

How many restaurants do you manage now?

Hoshihara

In Ginza, we run the Namban Ginentei, serving Western cuisine, and a bar which is located in the same building. We also have an udon restaurant, a coffee shop, and a restaurant specializing in hamburger steaks in Yokohama. That makes five restaurants in total.

Takashima

Did you always run a restaurant in Ginza?

Hoshihara

Yes, when my grandfather first came out to Tokyo, he opened a coffee shop. He had a weakness for unique and new things and he seems to have been determined to make a name of himself in Ginza.

Takashima

So your grandfather established the company and also expanded the business.

Hoshihara

That is correct. As the name of our restaurant, "Namban", implies, his goal was to introduce foreign culture to Japan. In our corporate history, we have opened French restaurants, Italian restaurants, and confectionary shops to introduce Western food culture. My father was a more impulsive person. When he visited Thailand 30 years ago, he was deeply inspired by the Thai food culture and opened a Thai restaurant the following year, saying that he was determined to introduce Thai food, which was not yet widely known, to Japan.

Takashima

Wow! Your father had must have been a very energetic person!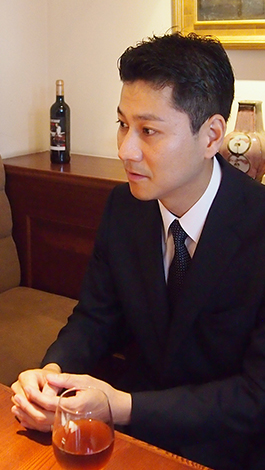 Leaving his hotel job in Hawaii to return to Japan to take over the family business.
Takashima

When did you assume the position of CEO?

Hoshihara

I joined the company seven years ago. Until then, I had been working for a hotel.

Takashima

Come to think of it, you do look like someone from a hotel. (laughs)

Hoshihara

Even now, if I am standing in the lobby of a hotel, someone will always come to me for directions. (laughs)

Takashima

Really! You have quite a talent! Which hotel did you work for?

Hoshihara

I worked for a hotel on the island of Lanai in Hawaii.

Takashima

What a coincidence. My husband makes it a rule to spend our vacations in Lanai, so we may actually have met before. What brought you back to your family business?

Hoshihara

My father passed away very suddenly. It was not that I had had premonitions about it, but I happened to be in Japan to renew my visa. I had hoped to spend more time working in Hawaii, but I decided to return to Japan after my father's death.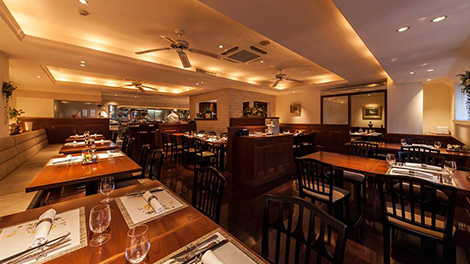 Inside Namban Ginentei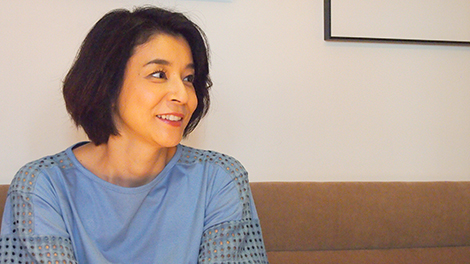 Area linksInquiriesTerms of Use
System RequirementsAbout Us
© Ginza Information Management