GINZA CONNECTIVE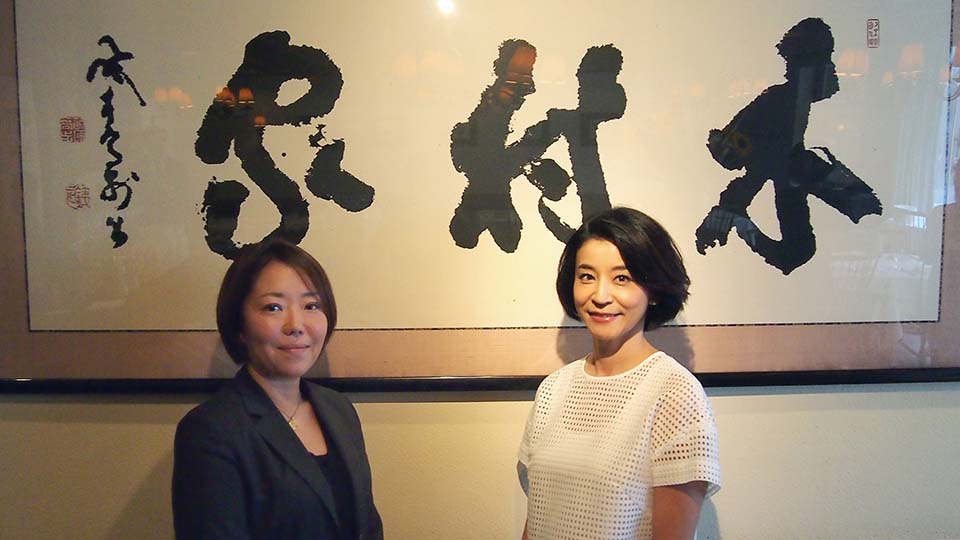 GINZA CONNECTIVE VOL.48
Mikiko Kimura × Chisako Takashima
2015.10.08
An interview series featuring Ginza people in conversation with violinist Chisako Takashima. With a special fondness for Ginza, which holds many memories both from her professional and private lives, Takashima explores Ginza from various dimensions with her guests. In this volume, she welcomes Ms. Mikiko Kimura, CEO of Kimuraya, a long-established bakery founded in the early years of the Meiji era.
A bakery founded by a former samurai in the Meiji Restoration
Takashima

We all love bread in our family and we often shop at Kimuraya.

Kimura

Thank you very much. I am very pleased to hear that.

Takashima

I have always found it amazing that such a long-established bakery has always sat in such prime location in Ginza. Did your company run a bakery from the very beginning?

Kimura

Yes we did. Kimuraya was established in 1869 (Meiji 2). Our founder had originally been a samurai, but when he lost his job as a samurai warrior in the Meiji Restoration, he decided to start a bakery.

Takashima

So, bread had already been introduced to Japan back then!

Kimura

I have been told that he met an artisan baker, who had worked on a Dutch residence in Dejima and taught him how to bake bread.

Takashima

That sounds like a lot of history. For how many generations have you been in business?

Kimura

My younger brother represents the seventh generation. He has taken over Kimuraya Sohonten, which manufactures bread for sale at department stores and convenience stores, and I have taken over Ginza Kimuraya, which is where we are now.

Takashima

Does Ginza Kimuraya have shops elsewhere?

Kimura

No, this is our only location. At Ginza Kimuraya, we have strong intentions to stand by our traditions and to pass them down to future generations.

Takashima

Do you still use the same recipes?

Kimura

Yes, little has been changed.
The "Sakadane Anpan" recipe – beginning each morning with washing rice
Takashima

Kimuraya is most famous for the Sakadane Anpan. I just bought some as I came in.

Kimura

Thank you. Actually, I had some baked especially for you today. We usually let our Sakadane Anpan rest for a while before it is served. Today, I would like to take this special opportunity to have you to try some freshly baked anpan so that you can compare it with anpan that has been rested.

Takashima

How exciting! Thank you! First, let me taste the ones just out of the oven. (Takes a bite.) This tastes wonderful! I have never had freshly baked anpan before, so it is a completely new savory experience.

Kimura

The other one was left to rest in a wooden box.

Takashima

(Takes a bite.) I see the difference. This one has a moist texture. Mmm. Delicious. They have completely different tastes but I find them both delicious. It seems that coming out of a wooden box, the bread becomes mellow and rich. Why do you leave it in a wooden box?

Kimura

Steaming the bread allows the flavors and richness to be fully derived.

Takashima

Sakadane (yeast mash) is a featured ingredient of your anpan. Do you still continue to use sakadane instead of yeast?

Kimura

Yes, we use only sakadane in our anpan. When our founder first began to bake bread, yeast could not be found in Japan. I have been told that he experimented with beer hops, among many other ingredients. Then, in his search for a kind of bread that would suit Japanese taste preferences, he took a hint from saka-manju (steamed buns with bean paste filling) and came up with the Sakadane Anpan.

Takashima

That is fascinating. Where do you manufacture your bread today?

Kimura

Ninety percent of our bread is baked on the seventh and eighth floor of the Ginza Kimuraya building.

Takashima

Really! I would never have imagined that there would be a factory in such an expensive location in Ginza. You would have to ask for 5000 yen for each piece of bread (laughs).

Kimura

(laughs) It is our strong wish to offer freshly baked bread. Unlike many other bakeries, our day begins with washing rice to prepare sakadane every morning. We have a taneshi, who specializes in making sakadane. He makes adjustments every day in accordance with the season and the condition of the dough.

Takashima

How wonderful that you have a specialist for specific tasks.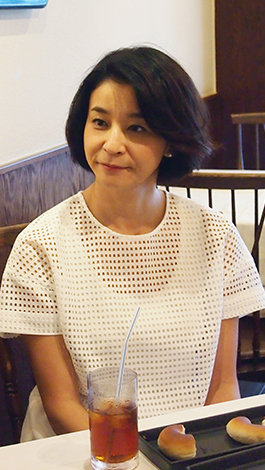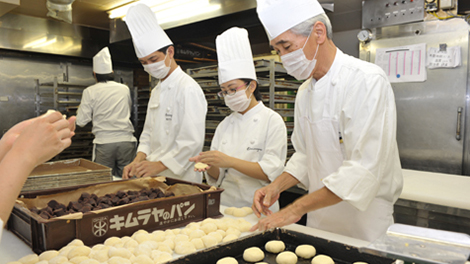 Bakery kitchen at Ginza Kimuraya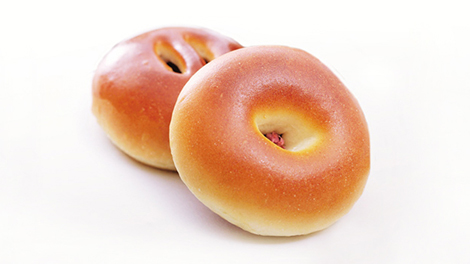 Sakadane Anpan

Area linksInquiriesTerms of Use
System RequirementsAbout Us
© Ginza Information Management