GINZA CONNECTIVE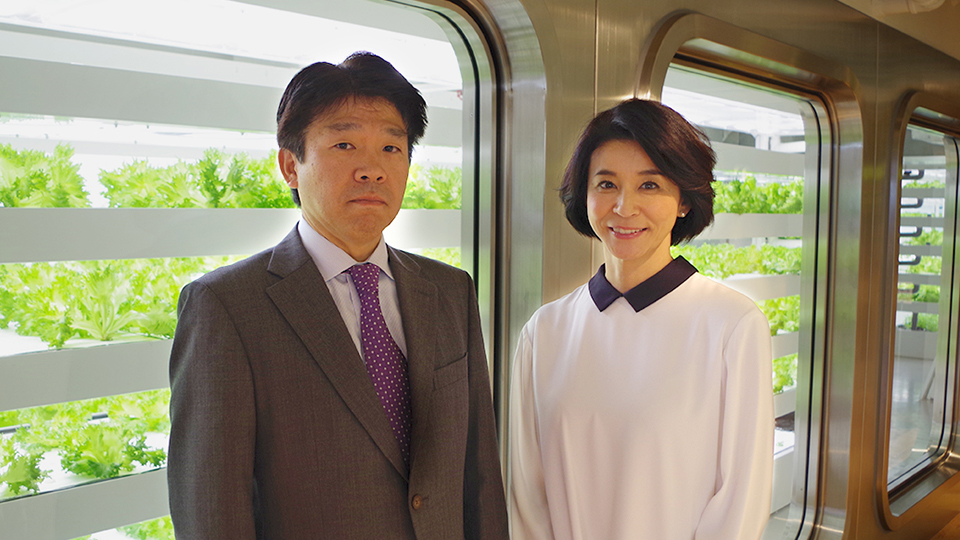 GINZA CONNECTIVE VOL.50
Akira Ito × Chisako Takashima
2015.12.15
An interview series featuring Ginza people in conversation with violinist Chisako Takashima. With a special fondness for Ginza, which holds many memories both from her professional and private lives, Takashima explores Ginza from various dimensions with her guests.In this volume, she welcomes Mr. Akira Ito, President and CEO of Ginza Itoya, a long-established stationery store founded in the Meiji period.
The proud tradition and innovation of a long-established stationery shop founded in 1904
Takashima

When was Itoya established?

Ito

Our company was established in 1904, or Meiji 37, so that means that we have been in business for 111 years. It originated as a stationery shop that our founder, my great grandfather, Shotaro Ito, started next to the women's clothing shop that his mother ran. Since then, we have continued as a business specializing in stationery in Ginza. In 1965, the former Itoya Ginza Main Store building was completed. At first, half of the floors were used as store space, and the other half as office space, but we gradually expanded our store area until in 1980, every floor of the building sold stationery. I have been told that back then, it was very rare to carry only stationery from the first to ninth floor.

Takashima

I would imagine so. I recall that the building itself was a very attractive design. It was a landmark of Ginza.

Ito

My father had always been an architecture fan.

Takashima

I often shop at Itoya in Takashimaya Department Store in Futago-Tamagawa. We ordered the welcome board, among other things for our wedding party, at Itoya. Come to think of it, I even had my very first business card made at Itoya.

Ito

Thank you very much.

Takashima

I have heard that the Ginza Main Shop was renovated this year.

Ito

Yes. In 2013, we closed the main building of our former Main Store, which reopened as the Ginza New Main Store this year on June 6. We have overseas locations as well. Three years ago in 2012, we opened a store on Union Street in San Francisco that is run under a completely new concept deviating from our corporate traditions. It carries very little stationery and instead sells mobile accessories, tumblers and other goods that are needed by people who work outside the office.

Takashima

Then I assume that you are currently travelling back and forth between the US and Japan.

Ito

That is right. Jet lag can be very challenging but it is interesting to see that Japanese and American customers have different demands.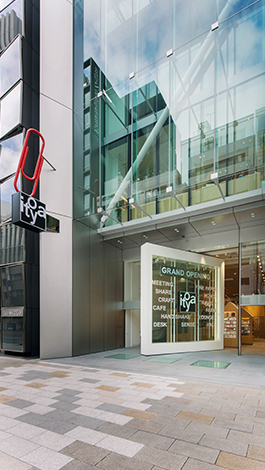 The renovated Ginza Main Store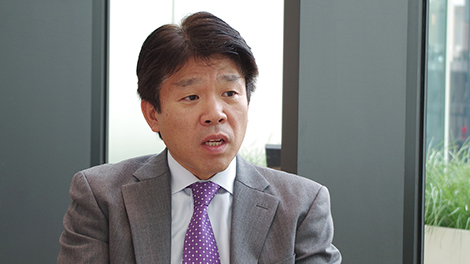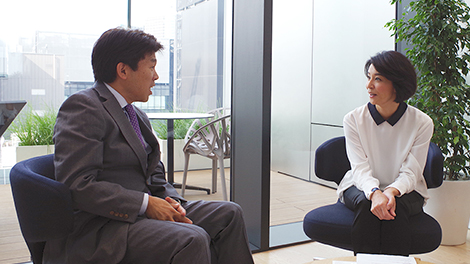 Renewing the store concept to supporting the "work" scene
Takashima

What made you decide to renovate your main store?

Ito

We sell stationery at Itoya, but businessmen tend not to purchase their own stationery. Instead, most people use what they are supplied at the office. In other words, people are buying less and less stationery. In the past, people would use stationery to write letters at their desks, but nowadays, people write email on their computers. I thought that we would fall out of step with the times if we didn't make some changes.

Takashima

That is true. I had always believed that stationery was everlasting, but I guess it was not.

Ito

My child is currently studying the U.S., where iPads are used in elementary schools as well as in high schools. Pens are no longer needed in class.

Takashima

Really!? I still buy pencils by the dozen for my children (laughs)! But to think that overseas, even children live in a digitalized society.

Ito

Yes. I don't think that it will be long before it will be the same in Japan. Given the trend of the times, it seemed the time had come for Itoya to change. And when you come to think of what stationery fundamentally stands for, pens and notebooks have always supported the "work" scene. Now, our mission is not only to sell "merchandise" but to offer forums to support creative work through experiences.

Takashima

So you mean venues to support "work".

Ito

That's right. This floor (tenth floor) is called the Hand Shake Lounge, where conference rooms are available for rent. The main conference room is equipped with a projector that can be used for presentations. We also offer a party area that can be used for receptions once deals are closed. Parties call for food, which need to be provided by a restaurant. That motivated me to make a restaurant – CAFÉ Stylo, located on the twelfth floor. Then, I wanted to cultivate the fresh vegetables to be served at the restaurant and that led to our vegetable factory.
Sixth Floor, HOME floor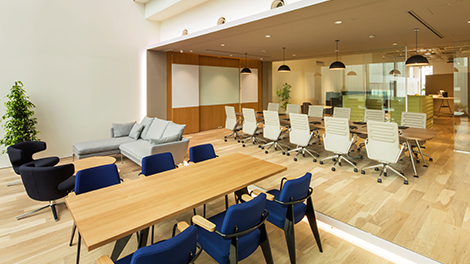 Tenth Floor, Hand Shake Lounge

Area linksInquiriesTerms of Use
System RequirementsAbout Us
© Ginza Information Management