GINZA CONNECTIVE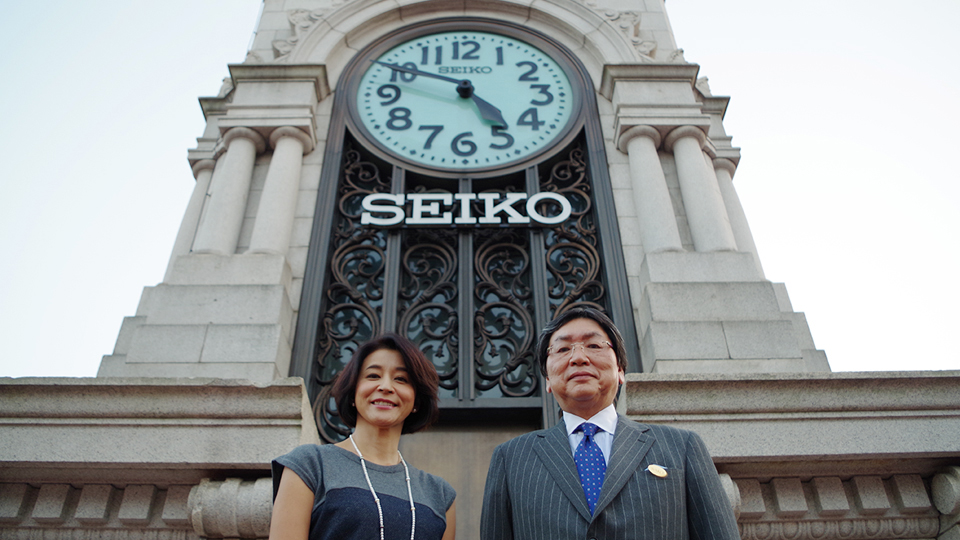 GINZA CONNECTIVE VOL.51
Tatsuhiko Adachi × Chisako Takashima
2016.01.15
An interview series featuring Ginza people in conversation with violinist Chisako Takashima. With a special fondness for Ginza, which holds many memories both from her professional and private lives, Takashima explores Ginza from various dimensions with her guests.In this volume, she welcomes Mr, Tatsuhiko Adachi, President and CEO of Wako, a renowned symbol of Ginza.
Designing exclusive products through collaboration with other renowned shops in Ginza
Takashima

You also have many products exclusive to Wako. I have received quite a number of Wako-brand items in return of wedding gifts, etc. Shopping at Wako is like a dream for many people.

Adachi

I am very grateful that you would consider us in that way. We are determined to endeavor to continue to win wide support.

Takashima

Personally, I love your wide selection of sweets, including the Baum Kuchen that is rolled around a wooden stick.

Adachi

You must be referring to the Lorbeer Baum.

Takashima

I first learned about it from my mother-in-law when I got married. It looks quite striking. I was actually speechless when I was first presented it, but I tried to look as calm as I could be as I had the feeling that it would only be the first of many surprises (laugh).

Adachi

Really (laughs)! This year, we are celebrating thirty years since the Lorbeer Baum was first sold, and we have plans to offer a special version.

Takashima

That is something to look forward to!

Adachi

I love to go out to dine at different restaurants. I have always wanted to go to the two-star French restaurant, ESqUISSE, on Miyuki Dori, but have never quite had the opportunity to. It occurred to me that although French cuisine may be considered too luxurious, French bread may be easier for people to try and enjoy. We have been carrying artisan bread baked by ESqUISSE since last September. Other than ESqUISSE's original recipe, we have asked them to bake four types of bread that are only available at Wako.

Takashima

That is something that cannot be accomplished without being constantly tuned in.

Adachi

We also have original monaka rice cakes produced by Hikoyuki Yamaguchi, the fifth-generation owner of Kuya, a long-established monaka shop. In the future, we hope to develop more new high-quality products exclusive to Wako through collaboration with other renowned shops in Ginza.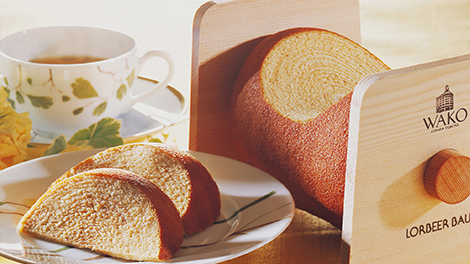 Lorbeer Baum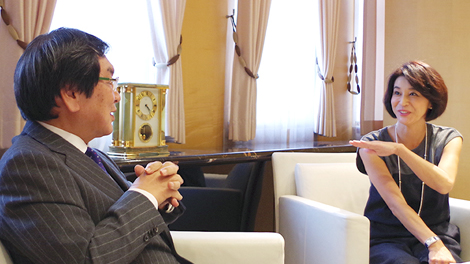 A chain of tradition and innovation: Ginza, never ceasing to grow
Takashima

Before we close, may I ask you to tell me your thoughts about Ginza?

Adachi

I have worked in Ginza for many years and I love it. It holds much tradition, which has been accumulated through a continuous process of innovation. Ginza is a place that continues to develop in all times. There have been times in the past when import brands and fast fashion brands dominated the town, but in the end, only the shops that fit Ginza's image remain and the rest eventually disappear.

Takashima

I wonder if there is such a thing as a "Ginza filter"?

Adachi

That may be true. Ginza is open to new things and what is compatible with Ginza remains, taking Ginza to a new stage. I believe that is Ginza's virtue. Tradition is also an accumulation of the new.

Takashima

I presume Ginza currently welcomes many visitors from abroad.

Adachi

What concerns me about the phenomena, is whether or not we are not undermining our customers who have been shopping in Ginza from the past. It goes without saying that massive tourists from abroad presents a business opportunity for us, but I wonder if we are doing the right thing, increasing tax-free shops and thriving to sell merchandise that are appreciated by tourists. Ginza being the largest commercial area in Japan, we must not forget our stance of introducing genuinely good products from Japan and abroad. If we could convince foreigners that what we have to offer is "good because it is appreciated by the Japanese", then that will lead to sales. I believe that we should be careful not to lose sight of Ginza's "quality" and "class".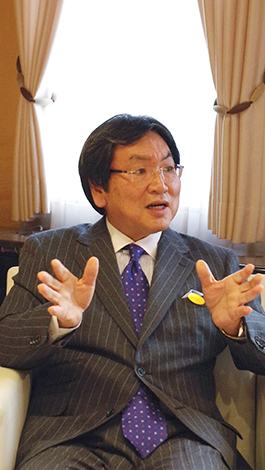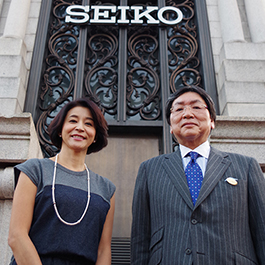 Chisako Takashima
Violinist. Takashima started taking violin lessons from the age of 6. After a successful career abroad, she moved her home base to Japan, where she currently performs in concerts across the country. Highly noted for her character in TV and radio appearances, she has currently opened up her career to more diverse fields with an unchanged focus on her profession.
Chisako Takashima official website
Tatsuhiko Adachi
Born in 1952, Adachi was graduated from the Faculty of Commerce, Keio University and joined Mitsukoshi, Ltd. (currently, Isetan Mitsukoshi, Ltd.) in 1975. He left his position as Store Manager of Mitsukoshi Ginza Store to become a Managing Executive Officer of Wako. Co., Ltd. in April 2013. He assumed the position of President and CEO of Wako Co., Ltd. in June.
Written by Miki Okai; Place of interview: Wako Main Building, Ginza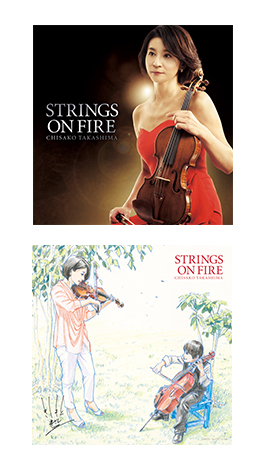 Strings on Fire Chisako Takashima's new album is available in stores!
Finally released! Chisaka Takashima's long-awaited new album, Strings on Fire.
A compilation of 12 tunes: 3 originals, including "Some Day, Just the Two of Us," a duet with the cello, played by her second son (age 6), and other classical standards.
Featuring special album cover art drawn by Masashi Kishimoto, author of the popular manga NARUTO.
Celebrating the 20th anniversary of "true" violinist Chisako Takashima, opening new frontiers with the second album released under her new record label.
Visit Chisako Takashima's official website for more information.

Area linksInquiriesTerms of Use
System RequirementsAbout Us
© Ginza Information Management