GINZA CONNECTIVE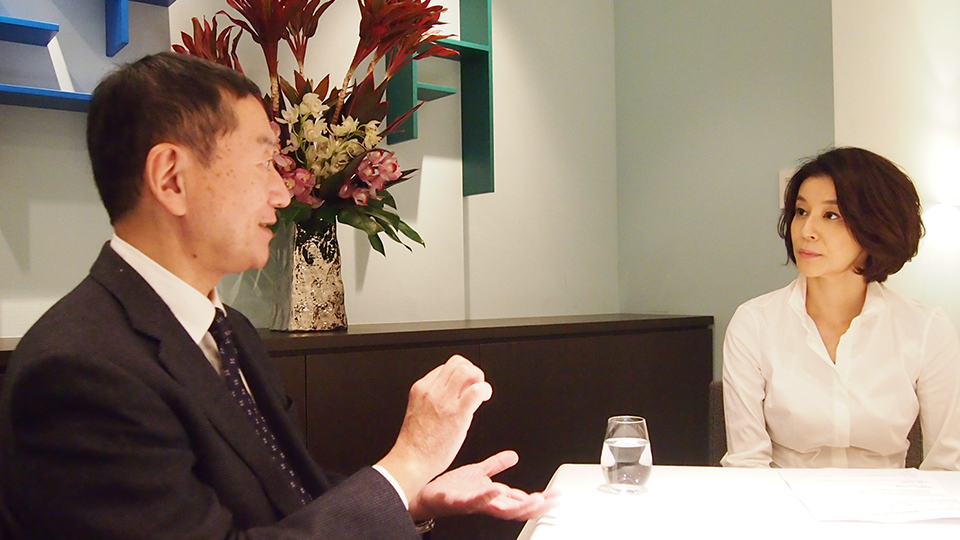 GINZA CONNECTIVE VOL.41
Masaya Shibuya×Chisako Takashima
2015.03.09
An interview series featuring Ginza people in conversation with violinist Chisako Takashima. With a special fondness for Ginza, where she has many memories from both her professional and private life, Takashima explores Ginza from various dimensions with her guests. In this volume, she welcomes Mr. Masaya Shibuya, CEO of Ginza Bairin, Ginza's first restaurant specializing in tonkatsu, established in 1927 (Showa 2)
Ginza Bairin, Ginza's first restaurant specializing in tonkatsu, established in 1927. My daughter's husband is currently learning the business.
Takashima

I have been told that Ginza Bairin was established in 1927 (Showa 2). For how many generations have you been in business?

Shibuya

I am the third owner, and my daughter's husband is currently learning the business, as the fourth generation.

Takashima

With such a long history, you must be happy to know that someone will be taking over after you. Is it a very strict apprenticeship?

Shibuya

No, my son-in-law is still 25 years old. As he is still young, I don't want to put too much pressure on him, but he is very eager to learn. I am happy to have welcomed a son who is much more competent than me.

Takashima

That is wonderful and he is so young! By the way, I am a great fan of deep fried food. Is it true that Bairin is the first tonkatsu restaurant in Ginza?

Shibuya

Yes, that's true. The founder of Bairin was a pharmacist and he started the restaurant based on the idea that medicine and food originally have much in common. I believe he liked to see the smiles on his customers faces when they enjoyed food that not only tasted exquisite but that was also good for their health.

Takashima

Where does the name Bairin come from?

Shibuya

As we were opening a restaurant in Ginza, we didn't use our family name, Shibuya, to avoid confusion regarding our location. I have been told that we decided to use the character "梅 (pronounced ume or bai, meaning 'plum')" because my grandmother's name was Umeko and we had 10 plum trees in our yard. We combined the character "林" (pronounced hayashi or rin, meaning "forest"), for good luck, because the final strokes of the character spread outwards, representing future prosperity.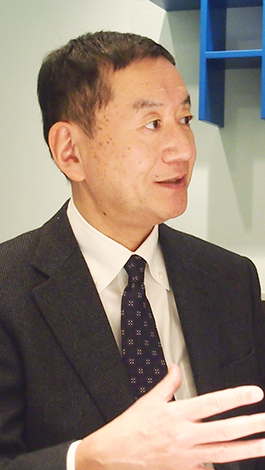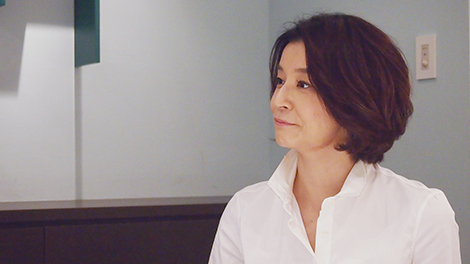 From Ginza to the world. Striving to introduce the exquisiteness of Japan's food culture.
Takashima

I have noticed that you have restaurants in Hawaii, Singapore and Shanghai, as well.

Shibuya

Yes, with the change of the times, we have expanded overseas, feeling that we needed to take action ourselves to get in contact with the world.

Takashima

How exciting that we can find a long-established restaurant from Ginza in other cities of the world!

Shibuya

I take pride in Japan's food culture. I wanted to show the world how exquisite our food is.

Takashima

Was it challenging to start a restaurant abroad? Did you experience any difficulties that you would not encounter in Japan?

Shibuya

Our first overseas restaurant was launched in Hawaii. Hawaii being a tourist destination as well as an island, our choices of ingredients are very limited. Unlike Japan, the quality of vegetables are varied. In Japan, we can ask for an exchange but if did that in Hawaii, they would refuse to do business with us the next time. After seven or eight years since our opening, we have been acknowledged by the local community at last, and we can expect a certain level of quality in the ingredients that we have delivered.

Takashima

Despite all of that, the restaurant must be a success. I went to graduate school in Hawaii. I know the Americans love tontkasu.

Shibuya

Actually, we had few American and European customers at first. Our first customers were the many Japanese Americans who live in Hawaii and local indigenous people, who traditionally eat pork. It took a while for us to gain wider recognition

Takashima

Bairin is very popular now. I still have the opportunity to visit Hawaii often and my impression is that Bairin is always full. Sushi may be the most famous of Japanese cuisine, but I hope that Bairin will succeed in introducing the exquisiteness of deep-fried Japanese dishes to more people around the world.

Shibuya

It can be difficult to introduce tonkatsu in countries where pork or deep-fried food is not traditionally eaten, but since it is a healthy dish accompanied by a lot of vegetables, I intend to try my best to gain more tonkatsu fans.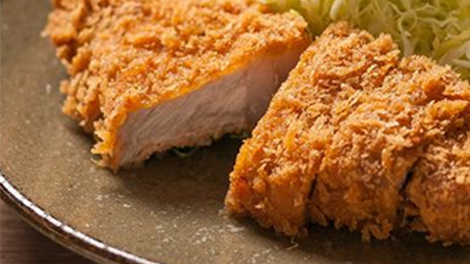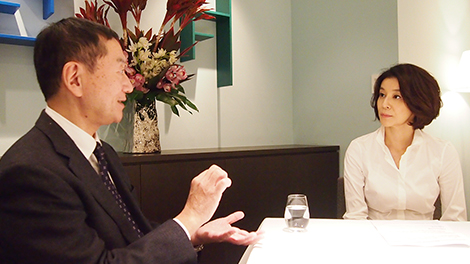 Area linksInquiriesTerms of Use
System RequirementsAbout Us
© Ginza Information Management