GINZA CONNECTIVE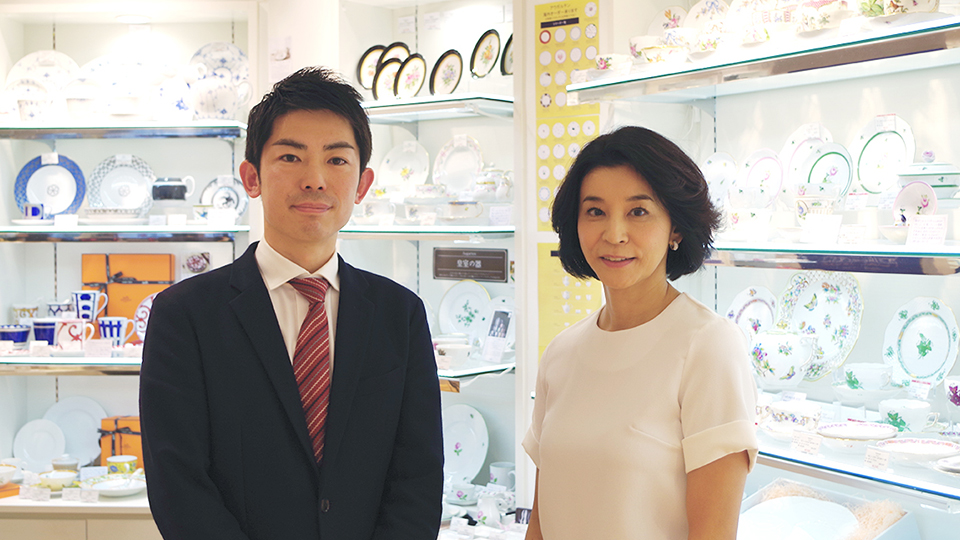 GINZA CONNECTIVE VOL.54
Noriyuki Tsuji×Chisako Takashima
2016.05.09
An interview series featuring Ginza people in conversation with violinist Chisako Takashima. With a special fondness for Ginza, which holds many memories both from her professional and private lives, Takashima explores Ginza from various dimensions with her guests.In this volume, she welcomes Mr. Noriyuki Tsuji, CEO of Noble Traders Co, Ltd., importer and retailer of Western ceramics.
Established by my father, a former tradesman. An European ceramic tableware shop founded in Kyoto opens in Ginza
Takashima

First, please tell me about your business.

Tsuji

We are a Western ceramics shop run directly by a trading company. We directly import and sell our merchandise. My father established the company in Kyoto forty years ago. I was born in Kyoto as well.

Takashima

I had been thinking that your intonation was from the Kansai area. So, you are from Kyoto! Do you have stores in other areas, too?

Tsuji

Yes, we run five stores in the Kansai area and two in Tokyo. We also have an online shop. Our customers who shop with us online had always asked us if we had a shop in Tokyo. We have been fortunate to have the opportunity to open a store in Ginza, which we had always dreamed about.

Takashima

Please tell me about what led your father to establish your company.

Tsuji

My father, had originally worked for a trading company. Around thirty years ago, the price difference of European tableware sold locally in Europe and in Japan was unimaginably large. When my father saw this, he thought, "This is wrong. If import the goods myself, I can offer them at a fair price." This is how he came to directly import European tableware. And it is why our strength is that customers can purchase imported goods at a price almost equivalent to the local price..

Takashima

That is wonderful. No matter how cheaper we can find something overseas, when we consider the risk of wrapping it and bringing it back to Japan, it is much better to be able to purchase it in Japan.

Tsuji

Yes, many of our customers are happy to be able to shop with us, in light of such risks.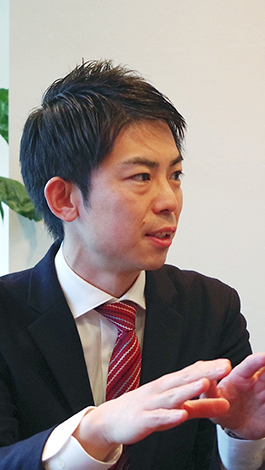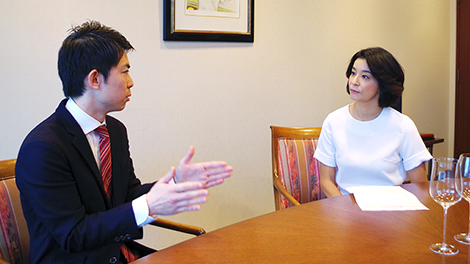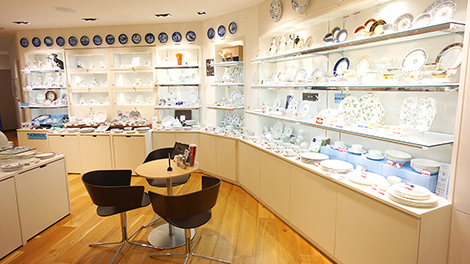 Le Noble Ginza Store
All employees travel worldwide to make purchases with over 200 brands
Takashima

How many brands do you currently carry?

Tsuji

We have carried over 50,000 items from 300 brands to date. We currently sell 10,000 items from the 200 brands that we have carefully selected as our standard lineup.

Takashima

That is quite a lot! How do you discover these items?

Tsuji

At our company, every employee is in charge of buying merchandise. Not only our buyers, but also our store managers and web designers travel around the world to purchase items. Our concept is to sell what we would find attractive as consumers, so we cherish the diverse opinions of different employees.

Takashima

Our lives have become Internet-oriented, but there are many items that can only be found in old shops in the alleys.

Tsuji

You are very right. Italy, in particular, is one of those places. However, such artisans tend to be very stubborn and negotiations can be very challenging (laughs). Still, it is a great joy to find something that only that person can create.

Takashima

That sounds quite amusing. In our home, we have so many plates that our cupboard creaks. When we have guests, we use Meissen porcelain. My Villeroy & Boch dishes are for daily use. While it is nice to have a favorite series to collect, I really enjoy selecting which dishes to use according to the occasion.

Tsuji

Yes, that is a great way to enjoy ceramicware. Each brand has its own history and a story to tell. I hope that you have the opportunity to encounter many different items.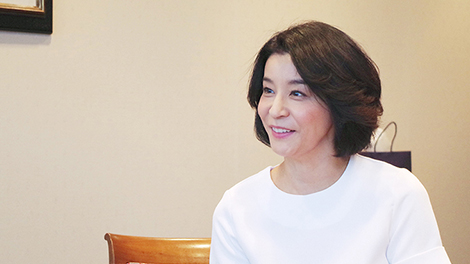 Area linksInquiriesTerms of Use
System RequirementsAbout Us
© Ginza Information Management