GINZA CONNECTIVE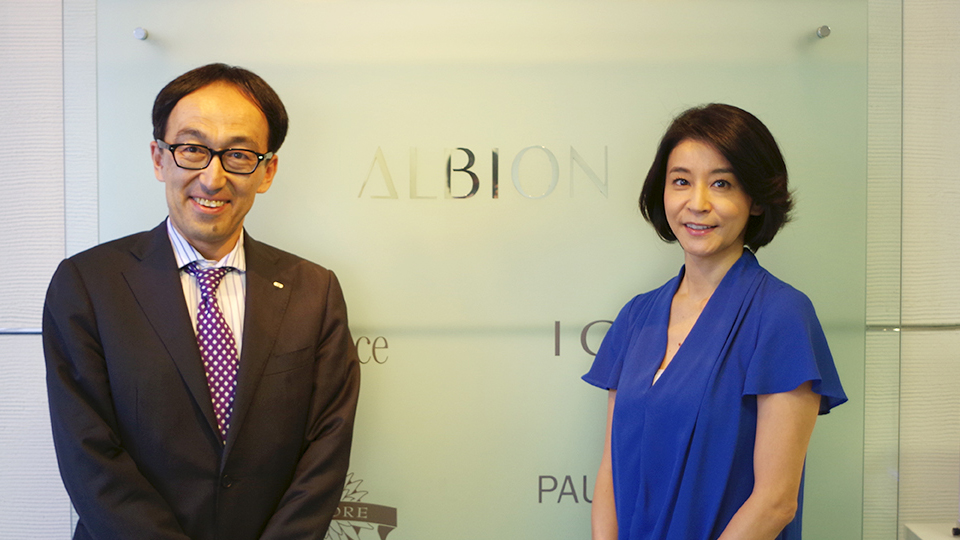 GINZA CONNECTIVE VOL.55
Shoichi Kobayashi×Chisako Takashima
2016.06.01
An interview series featuring Ginza people in conversation with violinist Chisako Takashima. With a special fondness for Ginza, which holds many memories both from her professional and private lives, Takashima explores Ginza from various dimensions with her guests.In this volume she welcomes Mr. Shoichi Kobayashi, President and CEO of ALBION co., ltd, a luxury cosmetics manufacturer.
Celebrating ALBION's 60th year of business with new endeavors
Takashima

What does "ALBION" mean?

Kobayashi

"ALBION" is an old name for England that means "White Land". When you look at Great Britain Island from the Dover Strait, the coastline looks white because of its cretaceous cliffs and it is said that this is where the name comes from. Given that Japanese women tend to have a longing for white skin, we named our company ALBION.

Takashima

I have been told that the company welcomed its 60th year of business in March this year.

Kobayashi

Yes, we are hoping to make plans to celebrate our 60th anniversary.

Takashima

Have you planned special events in the past as well?

Kobayashi

A few years ago, we invited people to participate in "Beauty Wonderland", an event that we held in Tokyo and Osaka to have participants try our products free of charge. We have absolute confidence in our products and are proud to say that anyone who tries them will be satisfied with them.

Takashima

The products that first come to mind when I think of ALBION are your skincare products – the Skin Conditioner, for instance.

Kobayashi

Thank you. The Skin Conditioner is a long-seller known by its nickname, "Ski-Con" among our clients. Our company is particularly focused on developing skincare products, as we are committed to creating beautiful transparent skin.

Takashima

The right skincare is the key to self-confidence.

Kobayashi

Last year, we also produced a beach house in Enoshima for a limited time during the summer. Our luxurious pure white beach house exclusively for women attracted wide attention. We had a spacious powder room stocked with our UV care and skin care products at the disposal of visitors. Our women-friendly services were quite popular. We also enjoyed having an ALBION train wrap on the Enoden Line. We expect to be engaged in more activity this year.

Takashima

I will look forward to it!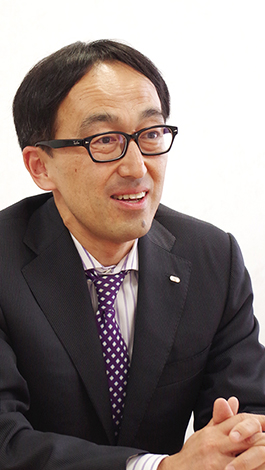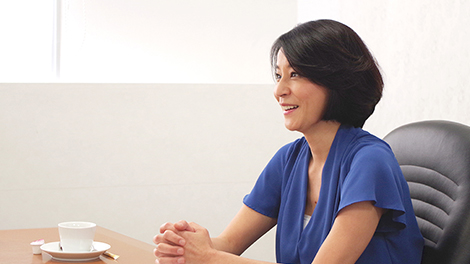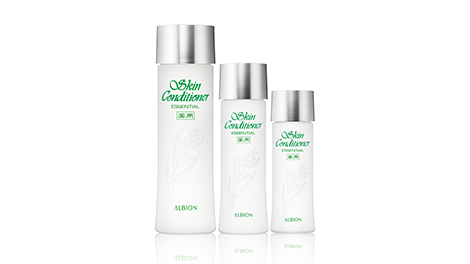 Skin Conditioner Essential
The untold story behind the creation of EX-VIE GINZA
Takashima

I have heard that the EX-VIE GINZA is currently very popular.

Kobayashi

Thank you. It has been selling quite well.

Takashima

How much does it cost?

Kobayashi

It is 85,000 yen for 40 grams.

Takashima

Is that true?

Kobayashi

We have sold more than we had originally expected, and we overachieved our target sales soon after its release.

Takashima

That is amazing! But come to think of it, it costs the same as going to four 20,000-yen aesthetic treatments.

Kobayashi

Women tend to think that way (laughs).

Takashima

Aesthetic treatments usually take two hours, and after a session, I have to put my makeup back on in order to go home; hence, they can be tiring. When you think about it that way, it may not be so expensive. Still, I would call it quite a challenging decision to develop such a product.

Kobayashi

We faced many difficulties in commercializing this product. The name EX-VIE GINZA comes from an incredible idea proposed and supported by female employees to "establish a factory in Ginza to manufacture a product named after Ginza" (laughs). Manufacturing a product in Ginza would involve many challenges, including higher initial costs, the requirement of a manufacturing permit from the Tokyo Metropolitan Government and conformity with hygienic standards. However, I eventually gave in and we created a small studio in Ginza. Whereas we could make several thousands of products as day at a factory, we can only make 120 items at the studio, with two employees working full time from morning to night.

Takashima

Just 120! That is quite a challenging number. What is the concept of the product?

Kobayashi

The concept is to "reproduce the skin at its ultimately beautiful moment". We have combined some globally rare plant essences to maximally activate female hormones and support the creation of a beautiful complexion.

Takashima

When exactly is the moment that the skin is ultimately beautiful?

Kobayashi

It is said that the female skin is most beautiful on the day of ovulation.

Takashima

Really!? That is new to me. You should have told us earlier (laughs). So, this cream will enable us to reproduce the ultimately beautiful complexion that we enjoy only once a month, every day.

Kobayashi

Yes. Please try some on your hand. It is very rich and thick but is quickly absorbed into the skin.

Takashima

Just a small portion spreads quite well.

Kobayashi

As you can see, the texture is very thick initially, but when you spread it over your skin, it sinks completely into it.

Takashima

I see. I can almost feel my dry skin being hydrated!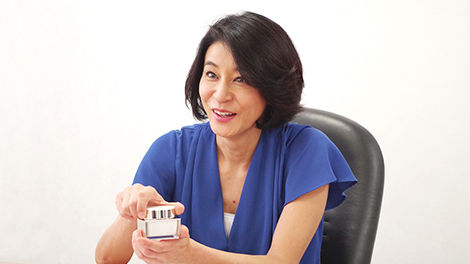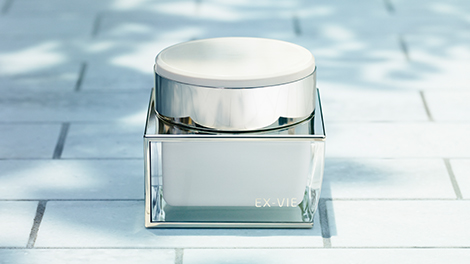 EX-VIE GINZA

Area linksInquiriesTerms of Use
System RequirementsAbout Us
© Ginza Information Management