GINZA CONNECTIVE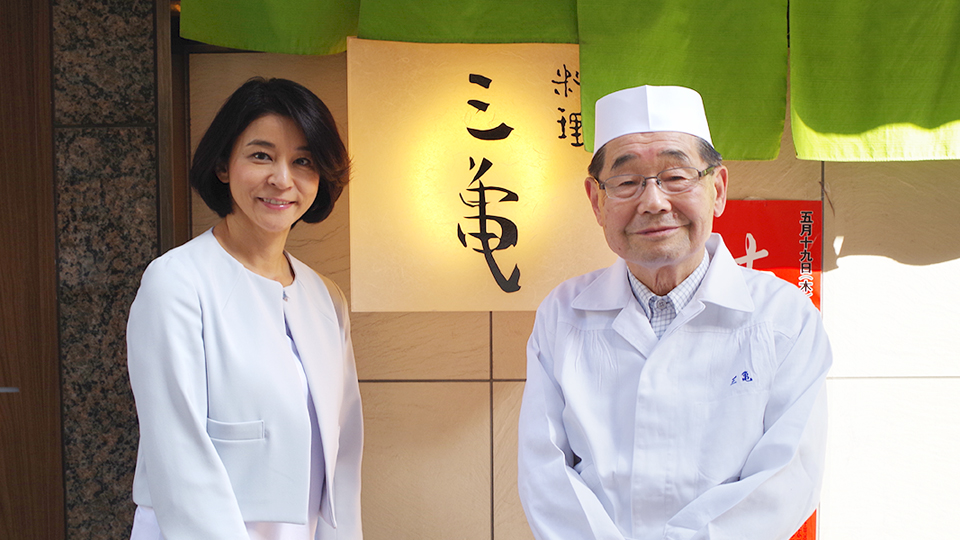 GINZA CONNECTIVE VOL.56
Isao Nanjo×Chisako Takashima
2016.07.01
An interview series featuring Ginza people in conversation with violinist Chisako Takashima. With a special fondness for Ginza, which holds many memories both from her professional and private lives, Takashima explores Ginza from various dimensions with her guests.In this volume, she welcomes Mr. Isao Nanjo, third-generation owner of the celebrity-approved authentic Japanese restaurant, "Ginza Sankame."
A long-established Japanese restaurant in Ginza with many celebrity fans
Takashima

Since when have you been in business?

Nanjo

We were established in Showa 22 (1947), so we have been in business for 69 years now.

Takashima

Then, many of your customers must be dining here for quite a long time.

Nanjo

I am very grateful that some of our customers have dined with us for three generations.

Takashima

Where does the name "Sankame" come from?

Nanjo

The restaurant was named by our founder. I have been told that he combined "kame (亀: tortoise)" for good luck and "san (三: three)" because it is the character composing the names Mitsui (三井) and Mitsubishi (三菱). I don't think there is a significant meaning to our name – it might as well been "Santsuru (三鶴: three cranes)".

Takashima

I see (laughs). I've noticed that you have many tortoise-related objects in the restaurant.

Nanjo

It is a collection of gifts from our customers. This one is a present from an apprentice of the renowned sculptor, Seibo Kitamura.

Takashima

That must be precious. How about this painting on the wall?

Nanjo

That is an original painted by Shutaro Matsumura. It is an illustration for the novel "Shitsurakuen (Paradise Lost)" by Junichi Watanabe. Mr. Junichi Watanabe also came very often.

Takashima

Do many writers come here to eat?

Nanjo

Yes. Another literary figure that I can name is Mr. Shizuka Ijuin. He is a very soft-hearted person.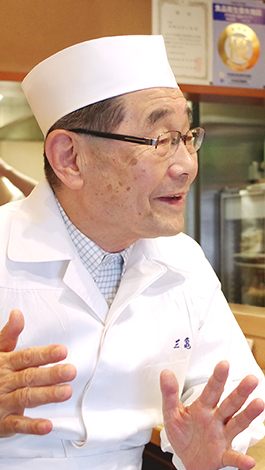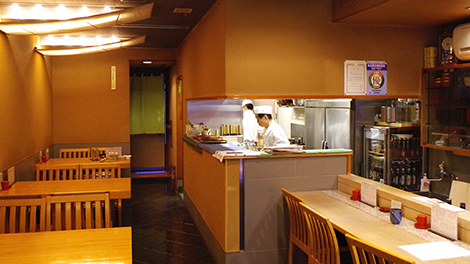 Interior of Ginza Sankame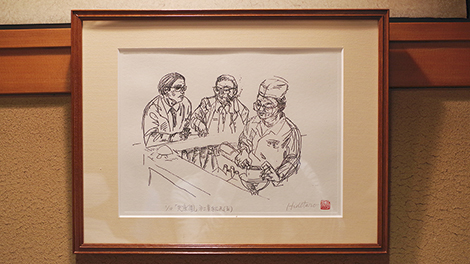 Original illustration from the novel "Shitsurakuen"
Making it a rule to appreciate seasonal food and treat customers with sincerity
Takashima

How many years have you been at the restaurant?

Nanjo

It should be about 60 years. I've worked very diligently. My father (previous owner) would often yell at me (laughs bitterly).

Takashima

Are there any teachings of your father that you are mindful of?

Nanjo

My father always said, "Don't deceive your customers. Don't sell anything you are not satisfied with, even if you have to dispose of it." I make it a rule to follow those words. At a restaurant where I happened to have dinner the other day, the tuna they served was introduced as being from Oma, but it was frozen (laughs bitterly). It couldn't possibly be from Oma. We should never lie to our customers.

Takashima

I see (laughs). What are your passions in terms of the dishes you serve or the ingredients you use?

Nanjo

I am committed to using seasonal ingredients. I believe that our business relies 90 percent on the ingredients we use. The skills of the chef are indeed important when it comes to arranging the ingredients in a tasty way, but the quality of the food say a lot. I make sure to find the finest ingredients.

Takashima

Do you select the ingredients yourself?

Nanjo

It would sound impressive if I could say that I make sure with my own eyes that we purchase the best ingredients, but the truth is that I am not an expert when it comes to the quality of ingredients. That is why I leave it in the hands of a professional fish retailer to make the selection.

Takashima

I see…

Nanjo

A professional can identify where the fish was caught, just by looking at a slice of it.

Takashima

Really! That is amazing!

Nanjo

That is how it is. Therefore, it is best to leave the selection of ingredients to professionals.

Takashima

What would you like your customers to appreciate?

Nanjo

I would like our customers to appreciate the dishes we serve with their own tongue. For example, we use blue fin tuna for our maguro sashimi, but that should be no surprise. I am uncomfortable with the idea of boasting to customers where the tuna comes and showering them with our whole store of knowledge. Still, some customers can be very brand-conscious. I would prefer that they judged the food with their own palate.

Takashima

Many restaurants like to make a statement about what they use.

Nanjo

I believe that is a behind-the-scenes story that does not have to be told if you are not asked.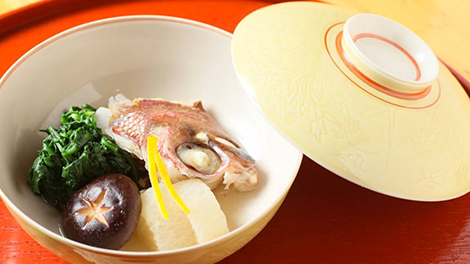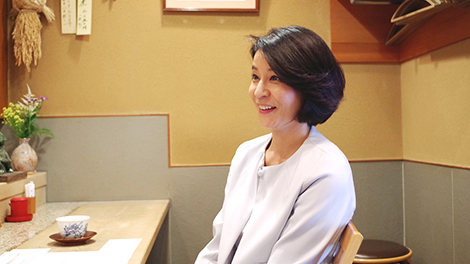 Area linksInquiriesTerms of Use
System RequirementsAbout Us
© Ginza Information Management