GINZA CONNECTIVE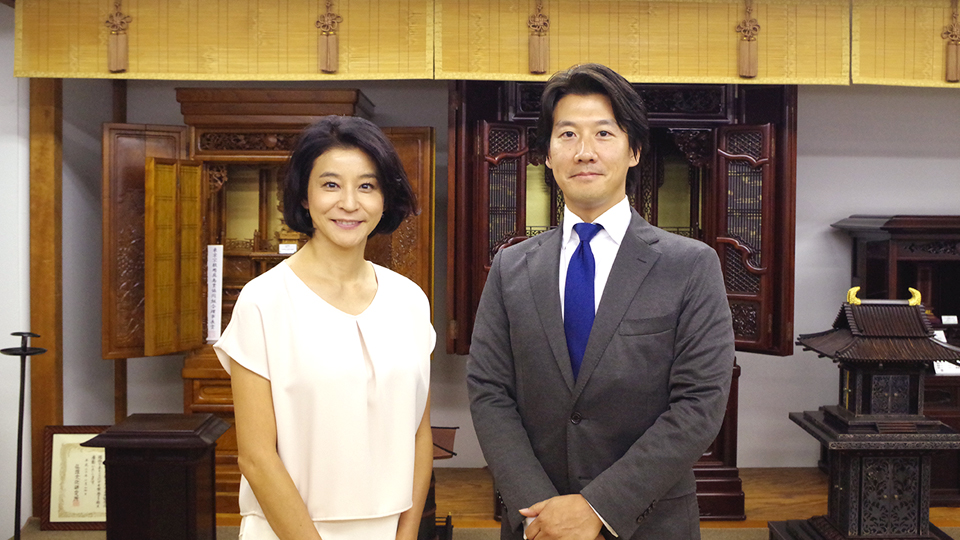 GINZA CONNECTIVE VOL.58
Motoyoshi Yasuda×Chisako Takashima
2016.09.06
An interview series featuring Ginza people in conversation with violinist Chisako Takashima. With a special fondness for Ginza, which holds many memories both from her professional and private lives, Takashima explores Ginza from various dimensions with her guests.In this volume, she welcomes Mr. Motoyoshi Yasuda, President and CEO of Yasuda-Shokeido, a long-established store founded in the Edo period, specializing in Buddhist family alters and articles.
Preserving the "design" dating back to the Edo period
Takashima

Please tell me about your corporate history dating back to the Edo period.

Yasuda

Our company was established in 1792 (Kansei 4), when Ienari Tokugawa, the eleventh shogun, was in power. The founder of our company was originally a sculptor of images of Buddha in Omi, currently Shiga Prefecture, and he began his trade in Edo (currently Tokyo) after he was called by the Shogunate to work on Zojoji Temple, which is the chief temple of the Jodo-Buddhist sect.

Takashima

How many years has it been since your store moved from Nihombashi to Ginza?

Yasda

Fifty-two years have passed since we established our store in Ginza in 1965 (Showa 40).

Takashima

For how many generations have you been in business?

Yasuda

I am the eighth President of the company. If I had been born a good singer or a fast swimmer, or with some other talent, I may have had other choices in life (laughs), but from the day I was born I had always believed that it was my destiny to take over the store.

Takashima

Your parents are very fortunate! It is to my knowledge that you sell mainly Buddhist family alters and articles and sogon-butsugu. Could you please explain to me what sogon-butsugu are?

Yasuda

Sogon-butsugu are Buddhist alter articles that are found in temples. They include mizushi, or miniature shrines in which images of Buddha are placed, and shumidan, the dais for Buddhist images. Almost everything is made from wood, painted with lacquer, gilded,hand-decorated with metal fittings, and carved. There is a professional artisan for every process.

Takashima

I see. It had never occurred to me that everything was made from wood. I had always thought that it was all made of metal. If you had the skills to create all of that, I would imagine that you would be capable of building houses and making furniture as well.

Yasuda

Yes, we also employ miyadaiku, or carpenters specializing in temple and shrine construction. The curves of shrine and temple architecture require special construction methods which differ from those for common houses and can only be done by professional miyadaiku. Furthermore, every store has a separate roof design, which makes the form and balance of the roof unique to each store. Therefore, our blueprints are family "treasures". For generations, we have kept our original design so that our products can be recognized as bearing the "Yasuda-Shokeido" style.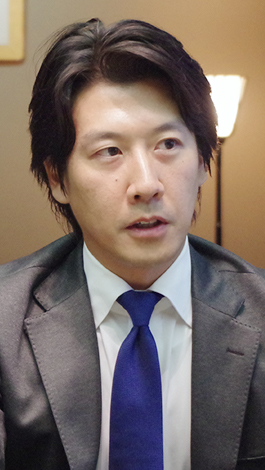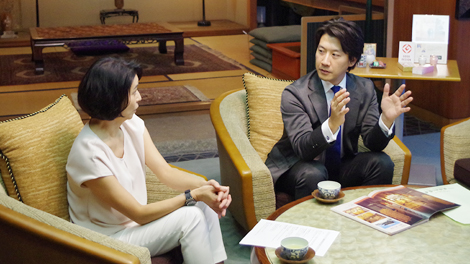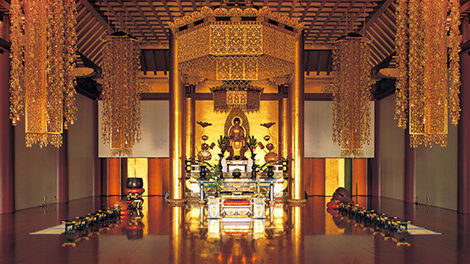 Sogon butsugu (Buddhist alter articles)
"Tokyo Butsudan," designated by the Tokyo metropolitan government as a traditional craft, was launched by the third president of our country.
Takashima

Would you please tell me about your "Tokyo Butsudan" series, made for the average customer.

Yasuda

It is a series of Buddhist family alters that were originally made by Edo sashimono-shi, who specialized in making chests and boxes, during their free time using ebony, rosewood, mulberry, and Yakushima cedar. It is said that this line of alters was launched by our third-generation president, Shokei Yasuda. Today, they are made by traditional artisans designated by the Tokyo Metropolitan Government. Each alter must be finished with a coat of lacquer. Each certified Tokyo Butsudan comes with a serial number.

Takashima

Are these family alters available only for people living in Tokyo?

Yasuda

They are available for purchase by anyone.

Takashima

So, it is more like a brand?

Yasuda

Yes, it is a historical family alter that has been designated as one of the Tokyo Metropolitan Governments' traditional crafts.

Takashima

Really. There is so much that I am hearing for the first time. It is all very interesting.

Yasuda

Thank you. I guess you wouldn't shop at a store specializing in Buddhist family alters very often.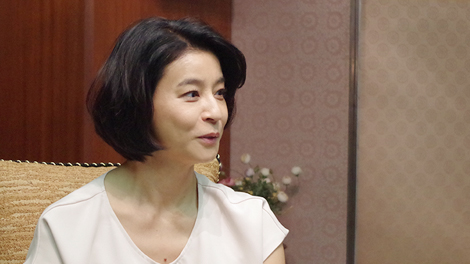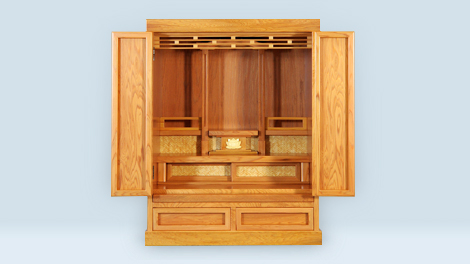 Tokyo Butsudan

Area linksInquiriesTerms of Use
System RequirementsAbout Us
© Ginza Information Management