GINZA CONNECTIVE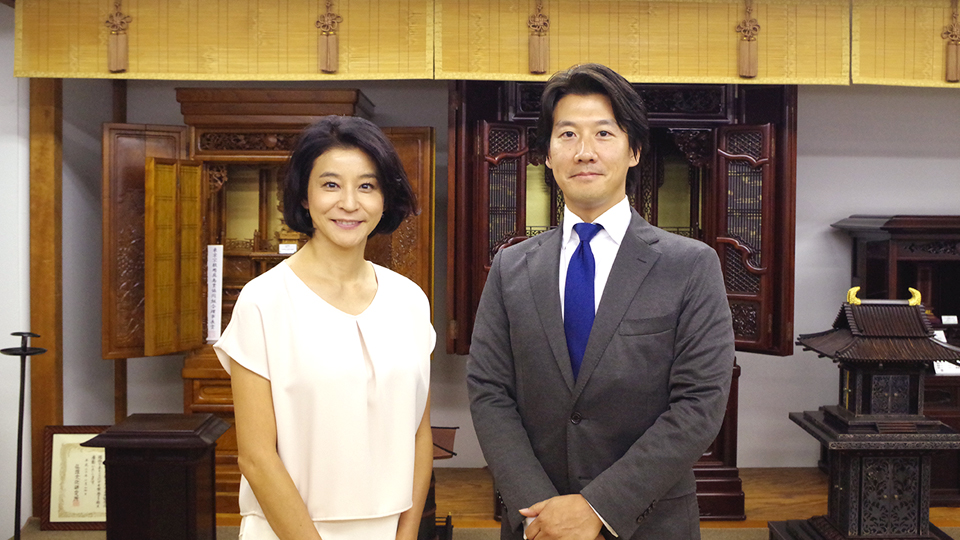 GINZA CONNECTIVE VOL.58
Motoyoshi Yasuda×Chisako Takashima
2016.09.06
An interview series featuring Ginza people in conversation with violinist Chisako Takashima. With a special fondness for Ginza, which holds many memories both from her professional and private lives, Takashima explores Ginza from various dimensions with her guests.In this volume, she welcomes Mr. Motoyoshi Yasuda, President and CEO of Yasuda-Shokeido, a long-established store founded in the Edo period, specializing in Buddhist family alters and articles.
Even as designs change, our prayers for the repose of a soul remain unchanged
Takashima

Would you say that making Buddhist family alters and articles has changed over the years? If so, could you please name some of the changes?

Yasuda

Conventional alters had a statelier design, with luxurious carvings in the ranma (fanlight) and shoji doors, but times have changed and people prefer more compact alters today. Many houses no longer have a Japanese-style room, so there is more demand for simple and modern design to fit in the living room as well as for alters that are easy to clean. We make alters using walnut and maple, as well.

Takashima

Especially in Tokyo, many people live in condominiums.

Yasuda

Yes, that is true. Also from a more emotional perspective, I feel that family alters have become a more personal item. Fundamentally, the inside of a Buddhist alter is supposed to be the "Pure Land" so we were not to place photos or any other objects that depicted the deceased while he was alive, but more people are placing photos or some of the ashes taken from the original urn in order to feel the presence of the deceased. Furthermore, some people offer bread and coffee instead of rice and tea, saying "the deceased was fond of it." And I find no problem with these changes. What is important is that they are actions of love for the deceased.

Takashima

Sometimes, there are matters more important than customary practices. What has not changed?

Yasuda

Even with shifts in design and style as the times change, our "prayers for the repose of a soul" remain the same. We continue to care about the deceased and have a desire to properly hold memorial services on the first, second and other designated anniversaries of a loved one's death.

Takashima

That is so true!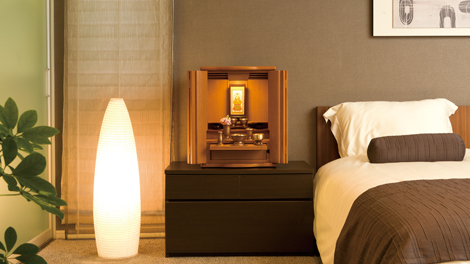 A modern Buddhist family alter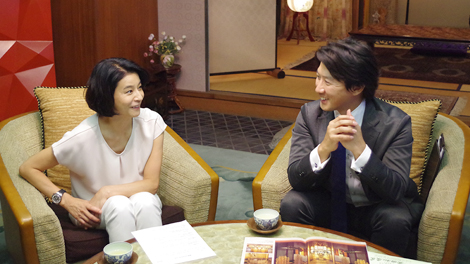 Seeking to offer omotenashi unique to Ginza, the "ultimate shopping street"
Takashima

I have been told that you are on the Board of Directors at Ginza Information Management.

Yasuda

Yes, I am also a member of G2020, a project that aims to make Ginza an even more attractive place with a view to the Tokyo Olympics Games.

Takashima

What kind of activities does the project involve?

Yasuda

We get together for discussions on branding Ginza and involving the entire Ginza community in local events.

Takashima

With an active role in town development, how do you feel about Ginza? Could you please share some of your personal ideas with me?

Yasuda

I believe Ginza to be the "ultimate shopping street". Large department stores and small family-owned and -operated shops can coexist in Ginza, which attracts not only Japanese shoppers but also foreigners from many different countries. Ginza is unmatched in this sense. Having done business here for many years, my wish is that Ginza will always be able to offer all of our visitors omotenashi that is unique to this town. Ginza has become famous worldwide and we often see its name written out in Roman characters: GINZA. However, being a retailer of Buddhist alters, I find it awkward for us to print "GINZA" in our catalogues. I would like to pursue forms of omotenashi that meet the expectations of "銀座(Ginza)" written out in kanji characters.

Takashima

Do you receive many foreign customers as well?

Yasuda

We have recently had an increasing number of customers from overseas. Just the other day, a foreigner bought a lantern for Obon (=midsummer festival to welcome the spirits of ancestors). My guess is that it is going to be hung inside a home as an interior ornament. We appear to be Japanese gift shop from the outside (laughs).

Takashima

I see (laughs).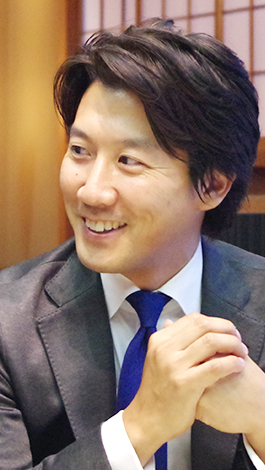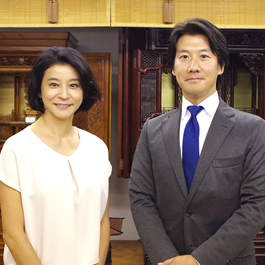 Chisako Takashima
Violinist. Takashima started taking violin lessons from the age of 6. After a successful career abroad, she moved her home base to Japan, where she currently performs in concerts across the country. Highly noted for her character in TV and radio appearances, she has currently opened up her career to more diverse fields with an unchanged focus on her profession
Chisako Takashima official website
Motoyoshi Yasuda
President and CEO of Yasuda-Shokeido. Born in 1975 in Tokyo, he joined Wako Co., Ltd. after being graduated from university. After working for Ginza Wako for three years, he was trained at at a Buddhist alter and articles store in Kobe for 18 months before joining Yasuda-Shokeido. His favorite pastimes include shoe-polishing. He has always embraced a passion for taking care of plants and animals and currently enjoys bringing up his two children.
Written by Hiroko Yoda; Place of interview: Showroom at Yasuda-Shokeido Ginza Main Store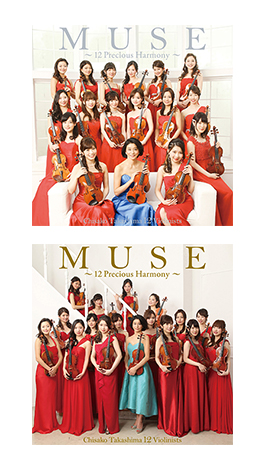 Released! A new album by Chisako Takashima 12 Violinists: MUSE -12 Precious Harmony-
Chisako Takashima 12 Violinists have released their first album in four years: MUSE -12 Precious Harmony-.
This diverse album celebrates the 12 Violinists' tenth year with many classical numbers.
With three original pieces, including "SPLASH!!!," a novel number written and co-performed by Sukimaswitch, the album comprises twelve numbers.
Click here for details, including information on individual numbers.

Area linksInquiriesTerms of Use
System RequirementsAbout Us
© Ginza Information Management